Ahead of the 2019 Rural Community Awards past winners have been reflecting on what their awards mean to them. In 2018 the Slapton Community Shop in Devon won the 'Community Story of the Year' Award. The award recognised the much deeper role the shop plays in supporting individuals and community life.
Tracie Lange, secretary of the community shop's management committee, said: "Actually, winning the award meant an enormous amount to us. The village was incredibly keen to have a shop to replace the one that was closing. And winning the award was a reinforcement to the shop and to the community that we were getting it right."
Slapton Community Shop was recognised particularly for its resilience during the infamous Beast from the East storm of 2018. Not only did it bring snow, but it washed away the road along the sea which connects Slapton to Dartmouth. Members of the shop team worked tirelessly to keep it stocked and open.
Tracie added: "The volunteers were enormously proud of the award. My advice to others is to put themselves forward for awards. It makes volunteers and everyone involved realise what a great job they are doing. We got messages from all over the place congratulating us.
The awards celebrate and raise awareness of the unique contributions community businesses make to creating resilient, thriving and inclusive rural communities.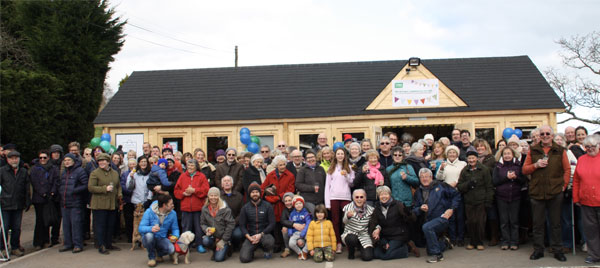 Plunkett Foundation Inspiring Rural Communities Conference and Awards 2018.
"When people see the Plunkett award hanging in the shop it makes them realise that they're in a really good place."