As we draw to the close of our centenary year, I wanted to thank all our members, supporters, funders and partners for your great support and efforts over the last 12 months. It has been a memorable year for all of us associated with Plunkett: we have helped more businesses than ever and the community business sector is growing in strength.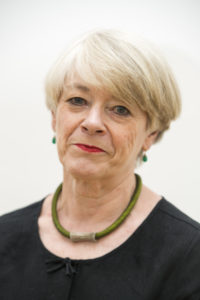 Although many have started as a response to adversity – the closure of a shop, a pub, the risk of losing woodland or green space – they are now recognised as a positive means of enabling rural communities across the UK to take action to meet their needs. Look out for a special publication in January, celebrating what has been achieved over the years.
We have had many highlights during the year, culminating in the launch or our Better Business reports at the House of Lords in October and our Centenary Awards at Burlington House in November, a truly splendid occasion, when we were able to celebrate not only the achievements of the winners and finalists, but of all the businesses across the sector. Well done to all those involved.
We now look forward to the future and we start the next decade in a good place. I have been proud to lead Plunkett during this special year and, on behalf of all the trustees, I thank you all for what you do and wish you a very Happy Christmas and a Prosperous New Year.
Margaret Clark CBE
Chair, the Plunkett Foundation