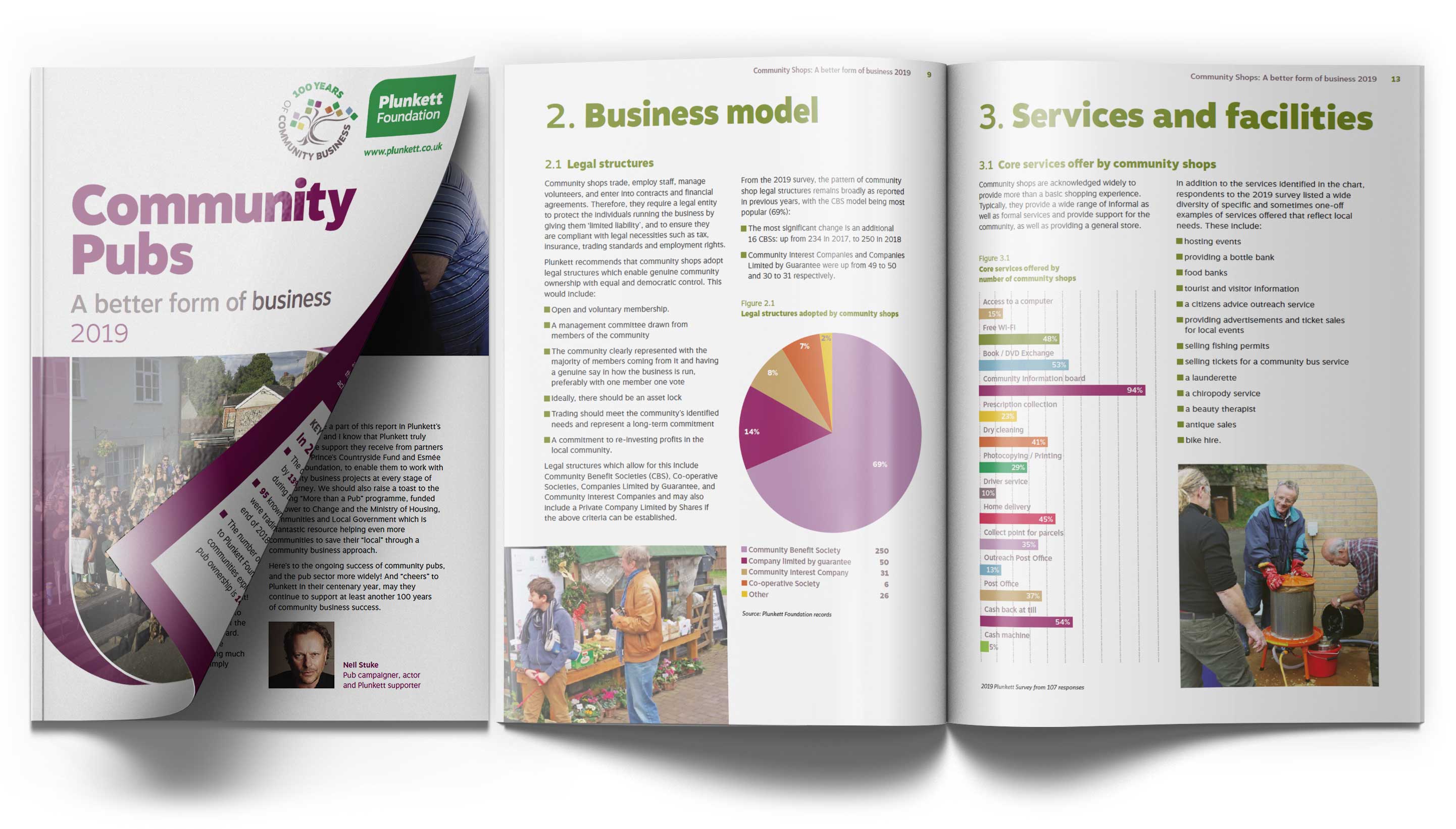 The Plunkett Foundation releases the 2019 'Better form of Business Reports' on Community Pubs and Community Shops
Across the UK more shops and pubs than ever are now in community ownership and are bucking the national trend of rural closures.
By the end of 2018 there were nearly 100 community pubs trading across the UK – with 11 opening in the previous year alone.
Community pubs have a 100% record of survival with none having ceased trading since records began. Around £3.5 million was raised by 11 newly opened community pubs in 2018.
By the end of 2018, 16 new community owned and run shops started trading – bringing the national total to over 360.
Community shop numbers also increased by 16 nationally in 2018 bringing the total to 363 open for business boasting a volunteer workforce around six to seven thousand nationally.