We recently caught up with Simon from Cilcain Community Shop, Flintshire to discuss the work they are doing as a successful community shop in North-East Wales.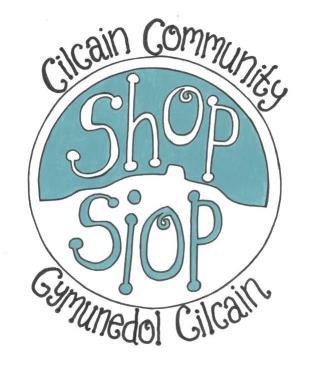 Their 'story' continues to change daily, as they now have fresh fruit and vegetables on sale and had their best trading day to-date during the Cilcain Show on Bank Holiday Monday.
"We've been trading since 16 June 2018 as a community shop, initially for half days, but recently full days on Wednesday through Saturday. The biggest challenge to longer opening hours is volunteer time during the school holidays and the time to train new volunteers. If we continue trading at the current rate we should be turning-over around £100,000 in our first year.
We are located within the Cilcain Village Hall, which has helped the community come together after the shock of the old shop closing down, and also helps maintain the viability of the village hall as a hub for community life.  One of our challenges has been getting passing trade (cyclist and walkers) to know that a new shop and café exists as it is in a less prominent position than the old shop. We expect to improve turnover further when we get permission for more prominent official signs.
We've had tremendous support from the community in terms of volunteers, use of the shop and appreciation of the new 'hub' for Cilcain, and also financially; we raised around £10,000 in an investment share sale (£10 per share), £2,000 in Membership shares, received gifts of £3,400, a Community Council grant of £1,000 and have been informed that the Area of Outstanding Natural Beauty administration is giving us a grant of £4,000 towards start-up costs to help encourage tourism in the Clwydian Range AONB area. We have also applied to the Prince's Countryside Fund for assistance to help employ staff in the shop.
The range of products we sell builds by the day (more than 800 items in our EPOS database) and we are now introducing fresh fruit and vegetables and discussing the possibly selling alcohol as well, although we're restricted by a lack of on-site storage. Our main sales categories are:
Newspapers – through Menzies Distribution – around 1/3 of our business with good margins
Bread, cakes, and pies from Henllan Bakeries in North Wales
Dairy products from Blas ar Fwyd, a major supplier of Welsh produce
Meat from Williams of Denbigh, a local supplier
Ice Cream – a good seller this summer, including the local brand Chilly Cow
Thai ready-to-eat meals, made locally
Crisps, snacks and drinks
General groceries
..and of course our café
We have committed to everything being bar coded to make it easy for the volunteers. After a few teething problems we are very happy with our EPOS system based on the Square card reader and their free software – the whole system came in at less than £1,000 and being able to take low value contactless purchases is increasingly popular. There are no ongoing fees other than the transaction fees – no card sales – no fees. We looked at many different EPOS systems but found that the majority were optimised for high volumes of card sales– relatively small volumes in a village shop would have resulted in a lot of monthly fees with no net benefit even with lower transaction fees.
We committed to being VAT registered from the start, as we will clearly pass the VAT threshold during the year and this has delivered a £700+ refund against our setup costs.  Making quarterly VAT submissions also means that we keep our accounts in order on-going, rather than trying to sort it all out at the end of the year.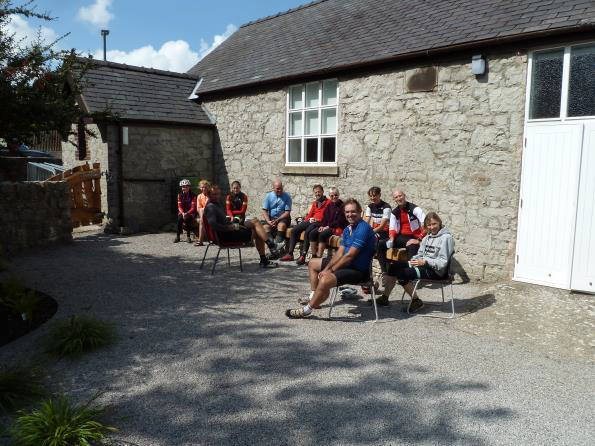 We have employed a part time Manager, Sam, who is due to go on maternity leave soon. Therefore, we have also employed an Assistant Manager, Tim, and a student, Megan, for the summer to help document processes for the volunteers. They all live locally and help us achieve one of our goals of supporting the local community via employment. We have a good understanding of the shop economics and can sustainably employ the Manager and Assistant Manager on a part-time basis, at realistic wages exceeding the National Living Wage. We're able to employ the student as fundraising was more successful than we originally anticipated, so her valuable contribution is to help get the shop operating efficiently with less support from the Management Committee and documenting our operating procedures. Having sufficient initial funding to have employed staff has proven essential to help train and support volunteers and for continuity associated with opening and closing the shop, handling cash, etc.
We have committed to dual language where possible and have both English and Welsh websites, publicity material and notices. A guide is being put together to help non-Welsh speakers with rudimentary pronunciation for greeting Welsh speaking customers. Our logo is in dual language and takes advantage of the way Welsh and English words are arranged.
I have taken on the role of Society Treasurer and have been busy tackling bank accounts, tax, tax and more tax, EPOS systems and various other areas. My fellow Management Committee members have immersed themselves in retail operations, volunteer recruitment, shop hardware, utilities, health and safety, etc.  I would never have believed just how complex it is to form a society to effectively and legally operate a small shop and café!
An area of considerable stress during the start-up was opening a bank account. We finally managed to open a free banking account for not-for-profit businesses but it took around 12 weeks to get a paying-in book! The combined time required to register a CBS, open a bank account and sort out various tax accounts led to some sleepless nights with the approaching opening event. With hindsight, we could have prepared better for the various applications by having all the personal information and personal banking information required ready to submit, but the process is still agonisingly slow. We were very lucky that we were able to maintain newspaper sales throughout this period with help from the village pub and dedication of the newspaper team.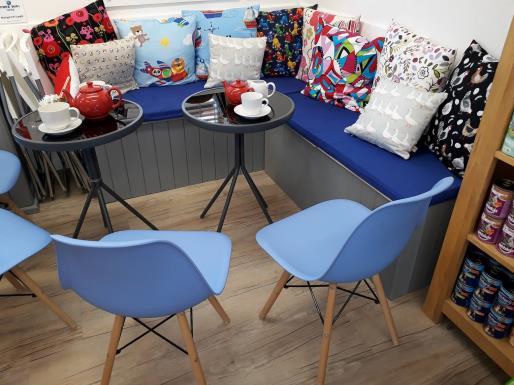 From a policy point of view, the process of registering as a Community Benefit Society and how this then carries on through Companies House and HMRC has been very challenging. After completing registration with the FCA it took weeks for them to communicate with Companies House to turn the Mutuals number into a UK Company Number and then many weeks for the usual HMRC processes to trigger – normally it takes days to complete registration of a UK company at CH and have communications from HMRC. Some of HMRC's systems did not recognise the special Company Number allocated to a CBS and every time we reached a barrier it was very difficult to get help to overcome the problems. To be ready to trade on time we had to register for VAT before receiving our HMRC Unique Company Number and borrow cash from one of our Management Committee members for start-up capital as we couldn't launch our share offer without the bank account being open.
It seems that the key to commercial success is making the major sales items run as efficiency and effectively as possible. Newspapers, Bread, Dairy and Meat all provide gross margins in the order of 20%, but the margin can easily be wiped out by wastage. Getting the right quantities of products is helped by having customer pre-orders, but handling individual orders is complex. We are now working to create software for ordering systems which streamline this process and reduce order errors. Next step is to see if we can provide direct input to our suppliers' databases to completely eliminate order errors.