Many rural parish and town councils will be familiar with the challenge of retaining local services such as shops and pubs in their communities.
That's why Plunkett Foundation is working with the National Association of Local Councils to celebrate and support democratically owned and run enterprises as a means of revitalising rural communities. Plunkett calls these enterprises community businesses. The charity supports over 600 of them, mostly in rural parts of the UK.
Community businesses have proven popular because they provide an opportunity for residents to come together and safeguard local assets which are often the lifeblood of their village. They have the potential to address a range of issues including isolation, loneliness and wellbeing and can also help the local economy by providing opportunities for work and training, as well as offering an outlet for local producers and services.
Parish and town councils can play an important role in supporting the creation of community businesses. They can drum up interest in the initiative and they can also help lever in much needed funding to help them succeed.
In 2006, Thorncombe Parish Council became concerned there was no buyer for the village shop when it was put on the market[1]. They pulled together a group of volunteers from the community that went about exploring options for retaining the service and settled on the idea of a business run for the benefit of the community, by the community. A key challenge was purchasing the building. On the advice of a Plunkett adviser, residents were encouraged to buy shares in the potential business with individual contributors receiving a single voting right regardless of how much money they put in. The parish council also secured a loan from West Dorset District Council on the basis that they bought the building but rented it to the community business for an annual rent commensurate with the loan repayment. A ballot of all parish residents resulted in 87% voting in favour of the scheme and the shop opened in 2009.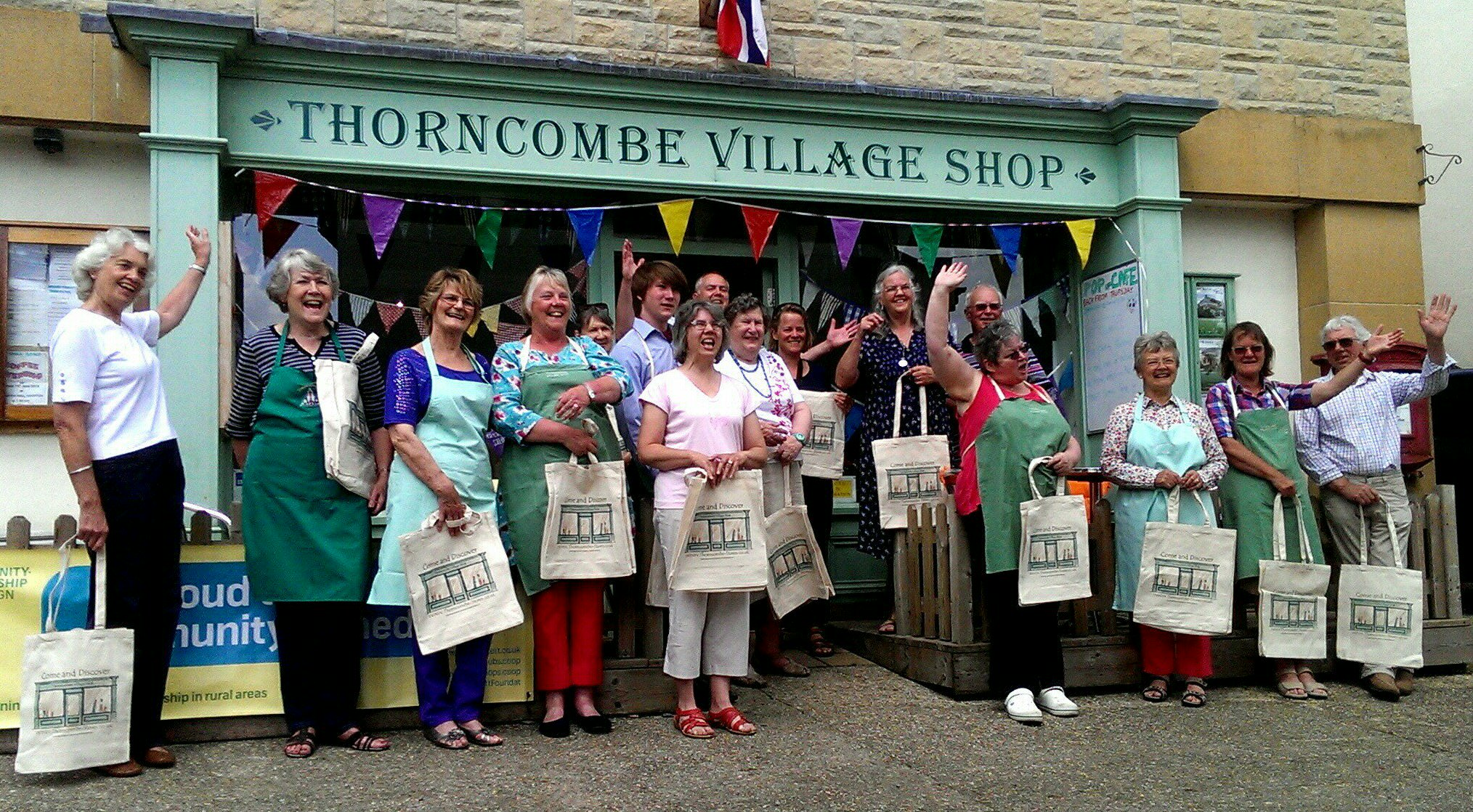 Today, Thorncombe Village Shop is a happy, busy business, providing a valuable community service seven days a week. As well as supplying customers with a varied range of groceries, it hosts a part time post office service and a café offering delicious cakes and low-cost lunches on Tuesdays. Watches and computers can also be repaired at weekly drop-in sessions. The shop is run mainly by volunteers and the local MP, Sir Oliver Letwin has even been known to help out! As Oliver put it in a recent article[2] "the shop has become a meeting place for the village as a whole, and the people who gather in it inevitably end up talking to one another, while those who participate in helping to run it, inevitably form social bonds. These are the little acorns out of which the great oak of social cohesion can grow."
We'll be circulating further information about how parish and town councils can practically work with community business in the months to come, however if you think this is something that would benefit your community, please visit www.plunkett.co.uk or call 01993 810730 to find out what support and guidance is already available.
[1] http://thorncombe-village-shop.co.uk/how-it-all-started/
[2] https://www.bridportnews.co.uk/news/16889700.sir-oliver-letwin-column-village-shops-are-still-as-important-as-ever/–