Join our online network for community businesses across the UK
If you are involved with a community business and would like to talk to others across the UK, our closed Facebook Network Groups are ideal.
The community shop and pub Facebook Groups are the perfect opportunity to discuss ideas and ask questions in a friendly and safe environment.
The Woodland Social Enterprise Network, established by Making Local Woods Work, provide a national platform for those involved with woodland social enterprise to discuss ideas, share events and find support.
We envisage the Facebook Groups being your first port of call to seek an answer to a question you have. From food storage guidelines, producing a poll to see what times other community shops or pubs are open to simply who to contact about EPOS.
The groups are open to anyone involved in a community shop, pub or woodland social enterprise.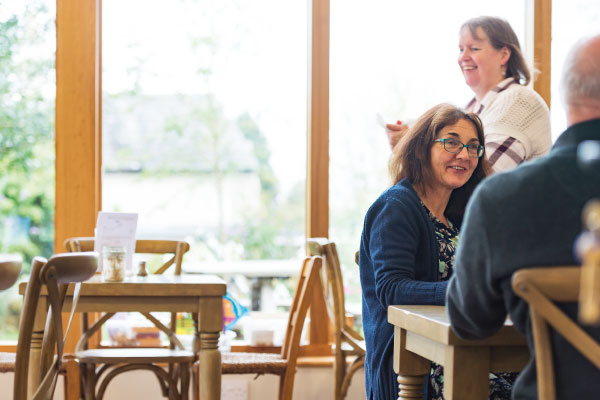 If you feel your question would be better answered by a Plunkett Foundation team member, do not hesitate to contact us on 01993 810730 or email info@plunkett.co.uk.
What can I post on the networking groups?
We are looking for members to post and share ideas as often as you can. From sharing events to raising questions, we are looking to grow the network and for members to use it as a platform to get answers to their questions.
Be part of a national network of community shops/pubs/woodland social enterprises
Have a platform to share ideas and learn from others within the field
Be able to ask questions to those in the sector who have an in-depth knowledge of working in community businesses
Hear about tips and ideas from others which could vastly benefit the community business you are involved with
Abide by the Code of Conduct, creating a safe and positive platform for networking
Post information regarding shop/pub/woodland social enterprise progress – including events, volunteer and training information
Avoid spamming/advertising external information
Feed into discussions and share your knowledge, where applicable
Shout about the fantastic work that you are involved with!
Code of Conduct
Please read our Code of Conduct before requesting to join one of the networking groups:
Other ways to get involved online
If you're involved in another kind of community business, there are still plenty of ways you can be part of our online networks.
If woodland social enterprise is your interest, you can like our Making Local Woods Work page for the latest update on our programme, relevant news from the sector and updates from woodland social enterprises we're supporting.
You can also like our Plunkett Foundation page for information, updates and inspiring case studies from all kinds of community business – click here to find out more.
You can also:
Become part of the online network today
All groups are moderated by Plunkett Foundation and have a code of conduct (see above).
Nothing you post in the groups will be visible on your personal profile or timeline, but your friends will be able to see that you are a member of the networking group.
If you have any friends or colleagues who you feel would benefit from joining the network, please send them an invite to join.
Need some help?
If you are interested in learning more about community business, the support we have available and the work we do supporting rural communities across the UK, please do contact us and we will get back in touch very shortly.