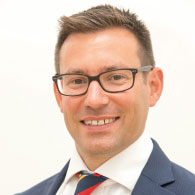 Just over two weeks ago, we held our 99th AGM at The Old Library in Birmingham, welcoming just over 60 members and supporters of our work.
James Alcock, Executive Director at Plunkett Foundation, explains how the  five-year strategy is going to be implemented and a round-up from the event in Birmingham.
"The meeting, held at The Old Library in Birmingham, was chaired by our Chair of the Board, Margaret Clark CBE, who noted that 2017 had been a year of two parts: one part internally focused on recovery from previous years of financial deficit, reviewing our internal systems, strengthening our staff team and planning our future strategy; the other part, keeping focused on supporting rural community business, delivering major projects, and building on our engagement activities. As Margaret said, thanks to the united efforts and ongoing support of our Trustees, Staff, Funders, Partners and Members, the year concluded following many achievements and financial stability.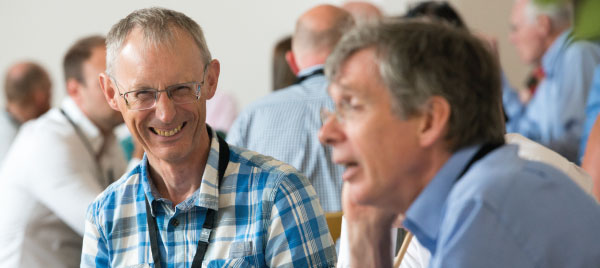 I went on to give the many examples of those achievements throughout the year – from the record number of communities supported through our core support team, dedicated programmes such as More than a Pub which mainstreamed the community pub model, through to the launch of our new engagement team which has brought together our work on membership, events, policy and partnerships including specific highlights such as the community ownership awards event, the round table with stakeholders at Dumfries House, and the community woods events held in Cumbernauld in partnership with CWA.
The formal matters of the AGM were observed as David Dickman, our Treasurer, reported a recovery in our financial position and that we are now well placed to deliver against our new strategy and future activities. Sadly, this was David's last AGM as Treasurer, and as both he and Helen Seymour had reached the end of their Trustee term, Margaret presented them both with Life Membership – between them, they had given over 30 years of service and support. Additionally, in recognition of long service and commitment to Plunkett Foundation, Kath Morrison who had worked for Plunkett for 16 years as Head of Operations and Company Secretary, was also honoured with Life Membership. Chris Coe was duly elected to the Board of Trustees for a full term, and Jane Ryall re-elected for a further year.
With the formal business of the AGM being closed, I with Margaret, proudly introduced our new five-year strategy. This marks an exciting start to a new chapter in our history: the strategy contains a bold and ambitious plan to grow the profile of the community business model as an effective means of meeting the needs and aspirations of rural communities.
The three cross cutting themes which underpin it are as follows:
Growing the size, impact and UK-wide reach of the rural community business sector
Working in partnership and collaboration in all aspects of our work
Using our resources effectively and efficiently putting us on a more sustainable financial footing
Our hope for the next five years is that we see an increase in the number of community businesses opening and thriving throughout the UK and that Plunkett is strengthened as a national body for community business with the knowledge, relationships and support to match.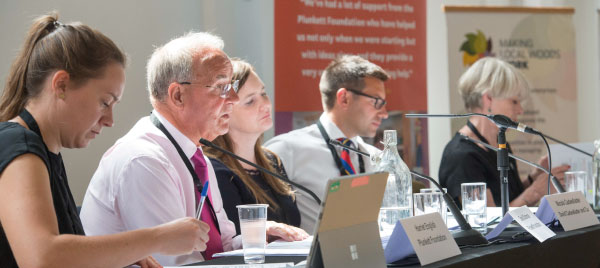 We then held a lively and interactive panel discussion with Claire Saunders of The Prince's Countryside Fund, Ed Powell of The Co-Operative Group, Stuart Donaldson of CAMRA, Tony Armstrong of Locality and myself. Chaired by Plunkett Trustee Julian Ross, this session gave the panel and delegates an opportunity to share their reflections of the new strategy and ways in which it creates renewed opportunities to work together.
The day concluded with Anne McLoughlin of Hastoe Housing Association launching the 2018 Rural Community Ownership Awards. We're delighted to have Hastoe's support as headline sponsor of this year's awards again and are looking forward to working with all our sponsors in recognising the unique achievements of community businesses throughout the UK in addressing rural challenges."