After much deliberation and debate at our Judging Day on Friday 26 October, we are pleased to share details of this year's Rural Community Ownership Awards Finalists.
We received over 50 applications across 6 categories, a record for the Awards, and would like to thank all who entered this year. We would also like to share our thanks to our Headline Sponsor, Hastoe Housing Association, as well as Power to Change and Esmée Fairbairn Foundation for being a key supporters and sponsors of the awards.
'Community Story of the Year' Award
Sponsored by The Retail Mutual, the 'Community Story of the Year' Award was looking for a community business who provide a much deeper role in supporting individuals and community life. This could be from making essential home deliveries to a collective who have had an interesting tale on their way to opening a community business.
With entries from Pembrokeshire to Edinburgh, we had a very tough decision to finalise this category but are pleased to share that the following community businesses made it into our final three:
Appleton Community Shop, Oxfordshire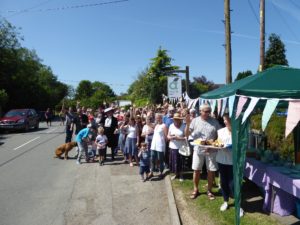 With approximately 90 volunteers running their popular community shop in the heart of an Oxfordshire village, Appleton Community Shop were a clear finalist for us as they had such incredible support for the project right from the beginning. With a coffee shop and monthly newsletter sent to the community, this shop truly has a fantastic story and a worthy finalist.
Slapton Community Shop, Devon
We decided to shortlist Slapton Community Shop due to there being a strong sense of community and togetherness around the community business. Everyone has worked together to find a solution after the shop closed, with a huge coming together of people and organisations aiming to get the shop back up and running. Rather than being put off by many obstacles in their way, they rallied together as a community and overcome them together. In such a short space of time, what this resilient community has achieved is fantastic and a true reflection of the power of community business.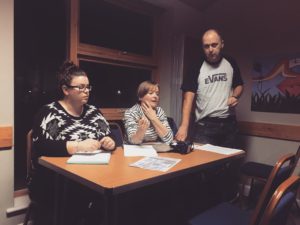 Tafarn Yr Heliwr (The Sportsman Pub), Gwynedd
Resilience is a word that sprung to mind when we read their application and felt they were a worthy finalist for this category. The community have been on a long journey together and have turned a lot of negatives around. The town is very proud of its culture and history and have a strong identity with over 75% of residents speaking Welsh. With a real desire to re-open and breathe life back into the town's last pub, we wish Tafarn Yr Heliwr all the best this year.
'Diversifying to Make a Difference' Award
Sponsored by BCRS Business Loans, the 'Diversifying to Make a Difference' Award was looking for a community business who embraced diversification and is able to demonstrate how it has improved its customers' experience and the lives of the people in the local community. Meet our three finalists below:
Churchinford and District Community Store, Somerset
With an eye-water list of benefits to the community, Churchinford were a clear finalist for this year's Diversifying Award. They have purchased the Post Office, offering an outreach service to those who are more isolated in the community. With the provision of computers, Wi-Fi and printing they definitely are offering more than their core services to the community. There is also a rationale underlying the need to diversify and, with nearly 70 volunteers of all ages, this is a shop that has all the attributes for a finalist of this category.
Fordhall Community Land Initiative, Shropshire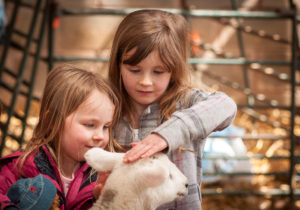 Every criterion for this category was met comprehensively by the team at Fordhall, which is why they were chosen as one of our worthy finalists. The initiative seems to be driven by a model of diversification, focused on those who use and enjoy the facilities. Its ability to introduce young children to an aspect of life which is all too often missing for young children today is fantastic. This desire to 'include and educate' is a strong driver for the project.
Hampstead Norreys Community Shop, Berkshire
The enthusiasm in the responses to the category criteria were infectious from this community business. Having come up with such innovative ideas in their drive to become 'plastic-free', they are aiming to make the community become more sustainable. It was also heartening to read how inclusive the initiatives are, deliberately aiming to involve the whole community across the entire age range. Their eco-bricking idea is brilliant and they are an inspiring initiative that thoroughly deserved to be in the mix for an award.
'Investing in Local People' Award
Sponsored by Suma Wholefoods, the 'Investing in Local People' Award was looking for a community business who go above and beyond to support and invest in its staff, volunteers and service users i.e. facilitation of IT cafés, volunteer training schemes and language classes. Meet our three finalists below: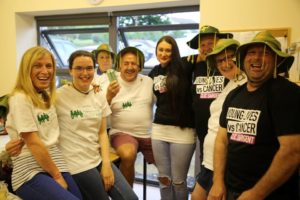 Ashwater Village Shop, Devon
During the snowy weather last winter, the team kept the community updated and were happy to deliver to customers. They also deliver a foodbank service and are excellent at fundraising and giving back to the community. They always go the extra mile for their community/customers and it is very clear to see that the shop is a vital resource and hub for the community.
Hinton St George, Somerset
This community shop provides work experience placements and paid jobs for younger, local residents which is an excellent resource for the community. Additionally, they provide opportunities for people to complete their Duke of Edinburgh activities. With around 40 volunteers, who support the running of the shop, they are now in their 7th year and continue to trade as a successful community business.
North Curry Community Shop, Devon
The team at North Curry provided an excellent before/after photo showing the construction of the community shop/café which showed how much progress and effort this group has made. The café is entirely run by a committed volunteer base of around 70 people, with it being a venue for local artists/crafts people to exhibit their work. They also provide an innovative way to reward volunteers, via a unique points system supporting local/national charities.
The Horace Plunkett 'Better Business' Award
Supported by The Co-op, the 'Better Business' Award was looking for a community business with longevity and a track record that is able to demonstrate innovative business practices to enable it to thrive and succeed. Meet our three finalists below: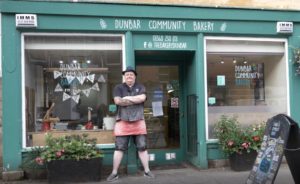 Dunbar Community Bakery, Scotland
This community bakery is now able to celebrate longevity and resilience after a long period of hard times and loss making, which really stood out for us in their application. With a strong volunteer management committee, who set and achieved their objectives to start generating surplus, they are now running a financially sustainable business on the High Street.
The Spotted Cow and Calf, Derbyshire
This is a great project, with over 250 members, providing a vital pub, café and postal service. Meeting the needs of local residents, which were identified by comprehensive community consultation, the group decided to run a café and post office in order to make the business sustainable. With experienced tenants at the helm, the pub and café/post office work in perfect harmony. They are also keen to use the local heritage in activities organised for the local community.
Urban Biodiversity CIC, Cornwall
The community group offer an engaging and exciting range of programmes, based in a friendly and relaxing setting. Their main income stream are the social programmes that aim to empower people to make positive life choices and progress into education, training or employment. The project is really embedded with the local community, evident through their help to raise £66,000 (original target of £30,000). This is an innovative project providing a solution to the growing deprivation in the region.
 'The Little Things' Award
Sponsored by The Phone Co-op, the 'Little Things' Award was looking for a community business that tackles loneliness and isolation in rural areas in an accessible and effective way. Meet our three finalists below:
Beckbury Community Shop, Shropshire
This community shop has looked at ways of finding more people in the community to be involved and be a part of the shop. They have created a subgroup for those who, may not want to volunteer, but still support the shop in other ways which was great to see. The local school have also been closely involved with the shop, making it a truly inter-generational project.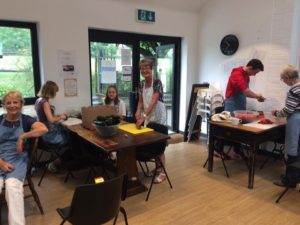 Talking Shop, Oxfordshire
This quote really stood out to us when shortlisting entries "…you come away from Talking Shop feeling happier than you went in." It sounds as though the business has been set up with the intention of bringing people together, which is why we felt they were a worthy finalist. They have taken steps to ensure everyone is welcome, with members of the community treated with respect no matter what their age, background or circumstance. They also work alongside other organisations to identify those who may be isolated in the community to reach out to them.
Thurlton Community Store, Norwich
This community shop is a real hub for the community and offer far more than a traditional shop. They recognise the importance of social interaction and plan events and activities that really bring people together. Recognising that not all volunteers want to undertake a shop role, they have created other initiatives such as a community allotment. Their good neighbour's scheme is a real lifeline for those who can't access transport and we thought it was a great touch that they've established links with a local housing developer nearby.
People's Choice Award
Sponsored by Hastoe Housing Association, the 'People's Choice' Award was looking for an outstanding individual who has contributed to much to their community business, whether they put 101% into the business, turned the businesses fortunes around or simply stand out from the rest of the community business team. Meet our three finalists below: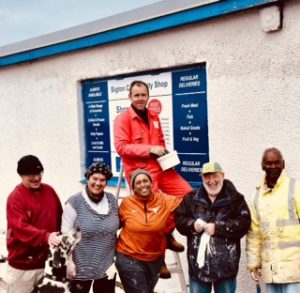 Bigton Community Enterprise, Scotland
We were really impressed with how well Rick Nickerson rallied the community together to investigate the shop project, when it came up for sale 7 years ago. As well as being Chair of the Management Committee, Rick is a dedicated volunteer serving in the shop when he is available. He has a tireless dedication to the community shop project in the Shetlands and for this reason, as well as many others including his support with ensuring the shop is dementia and autism friendly, Rick is a worthy candidate for this award.
Ewelme Village Store, Oxfordshire
It was fantastic to see how Cara Chapman has brought experience from her professional capacity as an accountant/bookkeeper into Ewelme Village Store. Cara is a dedicated volunteer and brings a wealth of invaluable, technical experience which has kept the shop on track. She has recently championed the upgrade of Ewelme's 9-year-old till system – researching alternatives, negotiating discounts and managing the implementation. Her generosity of time and spirit is evident by her involvement with multiple charitable organisations including Riding for the Disables and Festival Medical Services. Cara is always willing to commit her time and experience to the shop and deserves to be on the People's Choice Award shortlist.
Thorncombe Village Shop, Dorset
Mary Morris has been a volunteer for over six years, and has taken on more and more responsibilities. She can be found behind the till, cashing up and is responsible for ordering the fruit and vegetables. Mary has a wealth of ideas such as starting a Tuesday lunch in the café area, which has proved a great success and a scheme to get people talking and meeting in the village. Mary organises volunteers and their availability in the shop every day, and the shop could not do it without her.
We will be adding a touch of competition at the Awards Ceremony, as our selected finalists will vote for this year's People's Choice Award winner via a voting pad system on the night!
You can find out more about the Rural Community Ownership Awards at https://plunkett.co.uk/awards/ with sponsorship opportunities still available.