After working with the British Institute of Innkeeping (BII) for some months, we are pleased to share that we can offer one year's free membership for Plunkett Community Pub Members.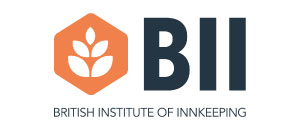 Molly Davis, Communications and Marketing Executive for the BII, said: "The BII is the only professional trade body specifically for those working in the licensed trade. We have teamed up with the Plunkett Foundation to offer all Plunkett Pub Network Members their first year's membership to the BII, free of charge.
We offer a one-stop shop, with access to expert advice, guidance, helplines, mentoring, training and a range of free and discounted business services, specifically tailored to the licensed trade industry.
No matter what point you are on your journey, the BII can help.  When you are setting up the venue, our Marketplace Partners can offer discounted products & services – from EPOS companies to specialist insurance providers.  If you then choose to put a tenant into your pub, our Knowledge Bank will provide them with everything from Business Plan Financials to Gross Profit Calculators. We also provide a 24 hr helpline service for all of your Legal, Licensing and HR problems.
Join our network of over 9000 like-minded members, or even get involved with our Regional Councils where we share best practice and host networking events."
 To access this offer please call the BII on 01276 684 449 and ask for Louise. You will need your PCEN membership number handy – contact Tasha Bevan on membership@plunkett.co.uk if you need it.