Nine community businesses recognised with Plunkett Awards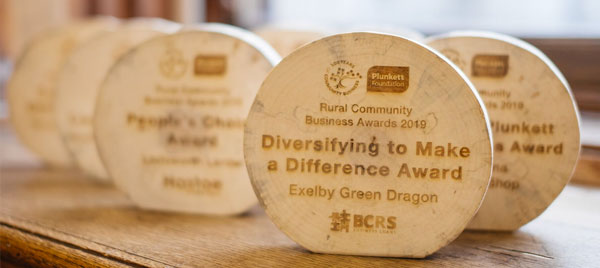 Community owned businesses are proving a successful way to ensure rural towns and villages are vibrant places to live and work – and nine of them have been celebrated at Plunkett's Rural Community Business Awards.
Businesses including a farm, a woodland, a community hub, a cafe and pubs and shops have been recognised. The awards celebrate and raise awareness of the unique contributions community ownership can make to creating resilient, thriving and inclusive rural communities. The Plunkett Foundation says community businesses are having a positive impact both socially and economically on rural life – bringing communities together to own and run their own enterprises.
James Alcock, Chief Executive of the Plunkett Foundation, said:
"Community businesses are breathing new life into rural communities across the UK. When a small town, village or hamlet faces the loss of a local amenity it can be a devastating blow to the residents that use it. Often community ownership is the answer, as we have seen with the shops and pubs that we have recognised with our awards."
"But it is not just pubs and shops. Community ownership can work for a diversity of enterprises. We have seen farms and woodlands which offer services that can and do have a real social impact through original ideas. It is an enormous pleasure for the Plunkett Foundation to be able to celebrate some of the outstanding individual stories with these awards."
Community businesses are enterprises that are owned and run democratically by members of the community and others, on behalf of the community.
The Plunkett Foundation is marking its centenary year. Since 2013 the charity has been recognising community businesses with their annual awards. This year the awards feature seven categories – all of which celebrate the achievements of groups across the country who have come together in community organisations and found the answer to the challenges they face through community businesses.
The awards are presented in partnership with Power to Change – the independent trust that supports community businesses in England – and is sponsored by Hastoe Housing Association.
Vidhya Alakeson, Power To Change Chief Executive, said:
"It is an honour to be a partner in these inspiring awards and help to recognise the work of such inspiring and dedicated people. Community businesses can be a real lifeline in rural communities – a shop, pub or post office do so much more than sell goods, they keep people connected. Many congratulations to all of these very deserving winners."
The awards ceremony took place on Wednesday 27 November at Burlington House in London.
George Parkinson, Operations Director at Hastoe Housing Association, said:
"As England's leading provider of affordable rural homes, we know there is much more to creating communities than just building homes. Community businesses often provide the only opportunity for people living in rural areas to come together. In providing work, volunteering opportunities and much needed services, they create the conditions for communities to thrive."
"These Awards play a vital role in recognising many of the great projects, businesses and people who continue to make a positive difference in their community."
Winners were presented with a cheque for £250.
2019 Categories and Winners
Connecting the Community Award

Celebrates one stand-out community business that is tackling loneliness and isolation in rural areas in an accessible and effective way.
Winners – Neroche Woodlanders Ltd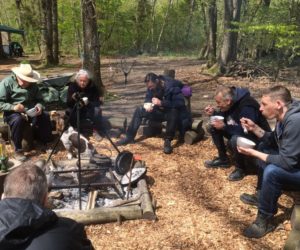 Neroche Woodlanders – a social enterprise based at Young Wood on the edge of the Blackdown Hills – has won the Connecting the Community Award. The award, sponsored by Co-operative and Community Finance, celebrates a business that is tackling loneliness and isolation in rural areas.
Neroche Woodlanders run a programme which brings people who are disadvantaged through poor mental health or loneliness together. It also provides free transport to bring people to the woodland to take part in the programme. Neroche has established itself as a local asset that is now connected through the local rural community council, mental health charity MIND and the NHS. Significantly, people who started visiting the woodland for its well-being sessions move on to become volunteers themselves.
Tim Coomer, Business Development Manager at Co-operative & Community Finance, said: "We are thrilled for Neroche Woodlanders. Their programmes of work supporting the health and well-being of families and young and old alike through education and physical activity is a fantastic way to support their local community. Young Wood sounds like an amazing and inspirational place and in community stewardship will, I'm sure, be protected and managed for many future generations to come."
One to Watch Award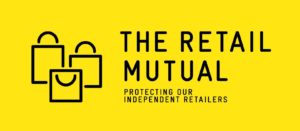 Recognises a community business which is close to, or has recently, opened its doors for trading.
Winners – Gressenhall Community Enterprise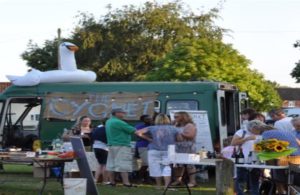 Gressenhall Community Enterprise (GCE) – the community campaign to buy the last pub in a Norfolk village – has received the One to Watch Award, sponsored by The Retail Mutual.
GCE are fighting to purchase The Swan pub and bring it under community ownership. Their detailed plans for the future of the pub and the effort to engage the local community impressed the judges of the Plunkett 2019 Rural Community Business Awards.
Kirsty Hampton, Mutual Manager of The Retail Mutual, said: "We are delighted to see the Gressenhall Community Enterprise win the One to Watch Award and show how community businesses, even at the start, can bring together a group of people to establish something special in their community. Despite their challenges and being in the early stages of developing the business, Gressenhall are the ones to watch as their collaboration with their local community sits right at the heart of every step they take in the process. We wish them the best of luck in the future and can't wait to see how the community and the business flourish."
The Horace Plunkett 'Better Business' Award

The idea that rural communities can find solutions to their needs through cooperation and enterprise go back to the pioneering work of Plunkett's founder, Sir Horace Plunkett. This award celebrates a great example of a community business that's achieved exactly that.
Winners – Isle of Canna Community Shop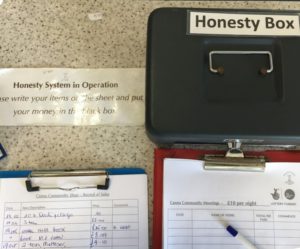 The Isle of Canna Community Shop – which operates with an honesty box – has won the Horace Plunkett Better Business Award sponsored by The Co-op. The award recognises a community business with innovative practices that respond to local needs and expectations, and has a plan for future development.
The shop opened in 2013 and provides a vital service for the residents and many visitors who come to the island in the summer months.
The shop runs ten moorings for yachts in the harbour paid for by the honesty box system. Local fishing boats come in at 10pm at night and leave around 4am. These regular customers really value that Canna provides such services through its community shop.
Ed Powell, Co-operative Partnerships Manager at the Co-op Group, said: "Congratulations to the Isle of Canna Community Shop who are such deserving winners of this award.
"As the largest operator of convenience stores in the UK we understand the importance of local stores supporting the community in which they operate."
People's Choice

Recognises an outstanding individual who has contributed so much to their community business in a variety of ways.
Winners – Amanda Spence, Lodsworth Larder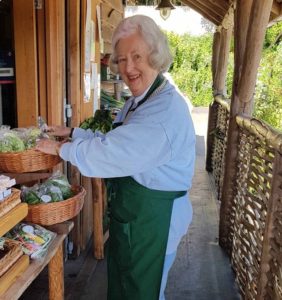 Amanda Spence has volunteered at the Lodsworth Larder shop near Petworth for more than a decade and her dedication has now been celebrated with the People's Choice Award, sponsored by the Hastoe Group.
The People's Choice Award recognises the efforts of an individual who has given a stand-out contribution to ensure the success of their community business.
Amanda is the longest-serving volunteer and a founder member at the Lodsworth Larder, having served customers from the launch of the community-owned shop. Amanda is still active in keeping the Larder vibrant and relevant for villagers, visitors, cyclists and walkers. She makes her own prize-winning marmalade which is stocked in the shop.
George Parkinson, Operations Director for Hastoe Housing Association, said: "The Lodsworth Larder opened 10 years ago to provide an eco-friendly, not-for-profit village shop for the local community. Throughout that time Amanda Spence has been a tireless supporter of the shop – ensuring that it has gone from strength to strength. Like other village shops it provides much more than easy access to basic necessities. It provides a focus for local life and activity, opportunities to learn new skills and supports the local economy.
"Hastoe is delighted to sponsor the People's Choice Award and congratulates Amanda on winning this award and everyone who has worked to make Lodsworth Larder an invaluable part of village life."
Community Story of the Year

This award recognises stories that capture how community businesses often go the extra mile when it comes to supporting individuals and community life.
Winners – The New Inn, Norton Lindsey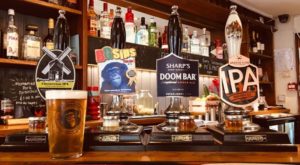 The New Inn, Norton Lindsey, has won the Community Story of the Year Award. The award, Sponsored by Triodos Bank, recognises a community businesses that has gone 'that extra mile' to support individuals and community life.
The New Inn became the first community owned pub in Warwickshire when it was purchased collectively by more than 240 people in 2016. Residents had a race against time to save the pub – which has been an inn since 1750 – from eager developers. The New Inn is now run for the benefit of the community and has become a much loved pub and hub for local people.
Diversifying to Make a Difference Award

A community business which has embraced diversification and is able demonstrate how it has improved its customers' experience and the lives of the people in the local community.
Winners – Exelby Green Dragon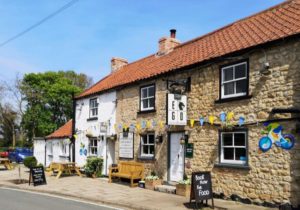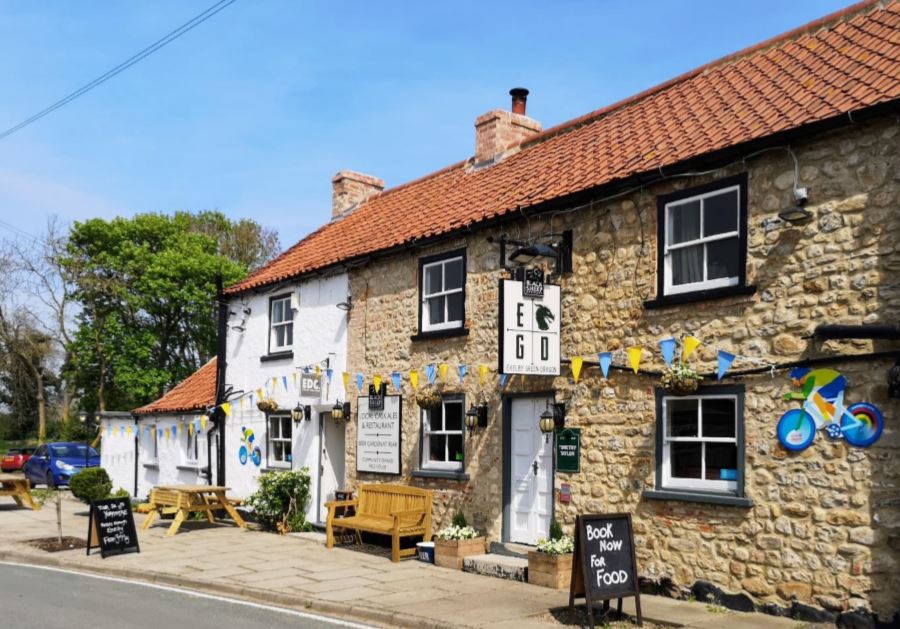 The Exelby Green Dragon, in North Yorkshire, has beaten competition from across the country to win the Diversifying to Make a Difference Award.
The award, sponsored by BCRS Business Loans, celebrates a business which has diversified what they do and what they provide for the benefit of local people.
The recognition at Plunkett's 2019 Rural Community Business Awards comes after a mammoth effort by the local community to save the Green Dragon from closure. The pub closed in April 2018 and – with support from the Plunkett Foundation – villagers formed a community benefit society and tabled an offer to Enterprise Inns to purchase it for themselves. The community business has since broadened its services to become a diverse community hub, featuring everything from a gardening club and deli to affordable housing and plans for electric car charging points.
Paul Kalinauckas, Chief Executive at BCRS Business Loans, said: "As a co-operative organisation ourselves, we are delighted to have presented the Diversifying to Make a Difference Award to The Exelby Green Dragon, which is a truly inspirational community-owned business. Not only do they provide a valuable social hub for the community, but they have also diversified into tackling other local issues such as affordable housing. We wish them every success with their future plans."
Investing in Local People Award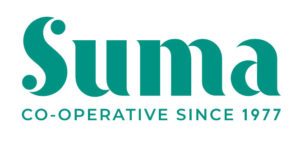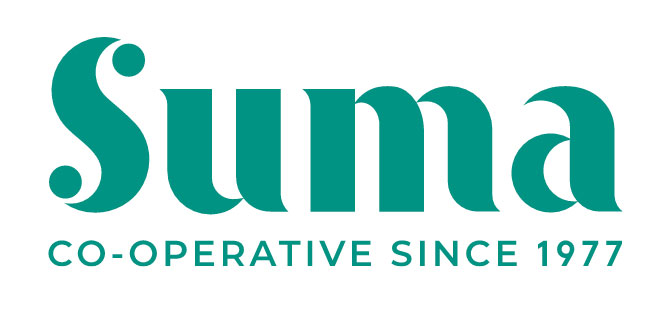 This award recognises the efforts of a community business which goes above and beyond to support and invest in its staff and volunteers.
Winners – North Curry Community Café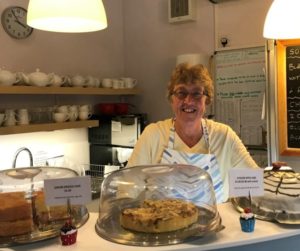 North Curry Community Coffee Shop has received the Investing in Local People Award, sponsored by Suma Wholefoods.
The café, which opened in 2006, is run as a community benefit society (CBS). The business now uses an innovative points system which works as a volunteer reward scheme. Every hour worked by a volunteer is rewarded with a point. Points are accumulated over a six month period.
Nigekl Kaye, Suma Co-op member, said: "Suma are really proud to be involved the Plunkett Foundation's Community awards for a 4th year, and this years' entries were again inspiring and heart-warming. The Investing in Local People Award was especially tough with some great entries for the top award, but the North Curry Coffee Shop with its dedication and unique way of saying 'thank you' to its volunteers was the stand out entry. A points scheme which was both innovative and a great way to reward the volunteers and the community at the same time. Great thinking by North Curry Coffee Shop a well-deserved winner."
Plunkett Foundation Centenary Business

This special centenary award recognises the remarkable achievement of one business and the contribution it has had to the community business sector.
Winners – Halstock Village Shop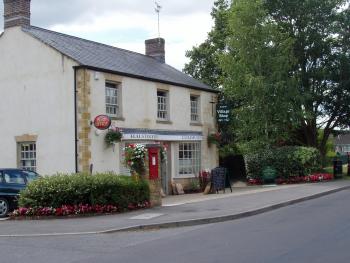 Halstock Village Shop Ltd is not just an original, it is the original – the original community-owned and run shop that helped create a template for others to follow.
The community business started in 1991 when the village faced the loss of local facilities and had no one else from whom to draw inspiration. A group of local residents decided the solution to their problem was to provide a community-owned shop which could also offer community facilities. Through pure inspiration and determination they made it happen.
Along the way Halstock Village Shop moved from having tenants to volunteers and in 2000 built a new shop and community hub. The new building features two flats which now help to fund the Halstock Village Trust – another forward-thinking and original idea which has changed life for residents of the surrounding village. The trust gives grants to local people such as sports teams, youth clubs, the village hall and elderly support groups. Original and forward-thinking are the hallmarks of Halstock.
Halstock Village Shop changed the way people think about rural services and showed us all what was possible and how it could be done. For all these reasons Plunkett are proud to award Halstock Village Shop the Plunkett Foundation's Centenary Partnership.
Plunkett Centenary Fellowship

The special centenary award recognises the contribution of one individual to the world of community business.
Winners – Charlotte Hollins, Fordhall Farm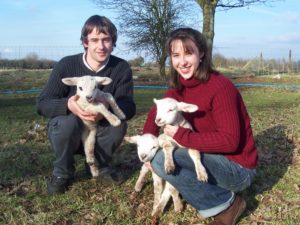 Charlotte Hollins – of the Fordhall Community Land Initiative – has been made the Plunkett Foundation's Centenary Fellow, sponsored by Power to Change. Charlotte has been recognised for her dedication and long service to the farm, which was the first community business of its kind in the UK.
The Plunkett Foundation supports rural communities across the UK to tackle the issues they face through community business.
The Fordhall Community Land Initiative is an industrial and provident society with charitable status that bought the farm in 2006. The farm is owned by more than 8,000 shareholders from across the UK and the world.
The Hollins family has run the farm for more than 300 years. Charlotte and her brother Ben took the farm on from their father Arthur, who had been a pioneer of organising farming methods. Fordhall Farm now offers a range of wellbeing, training, social and educational opportunities. Charlotte has led the farm through many stages of diversification and development, whilst keeping community at its heart.