Earlier this year, Plunkett's Better Business reports highlighted an increase in closure rates of community shops for the first time.
Aimee Evans, Project Manager at Plunkett Foundation, shares how Plunkett is keen to reverse this trend through recent funding from the Prince's Countryside Fund. This funding will enable Plunkett to provide the expertise and support rural community businesses need to thrive and flourish.
Groups at all stages of their community business journey, not just community shops, are able to apply for support, and a range of mentoring, specialist adviser support and training will be available.
Groups that have already benefited from this type of support have shared with us how useful this support has been for them:
Felsham and Gedding community store study visit to Henham Shop and Post Office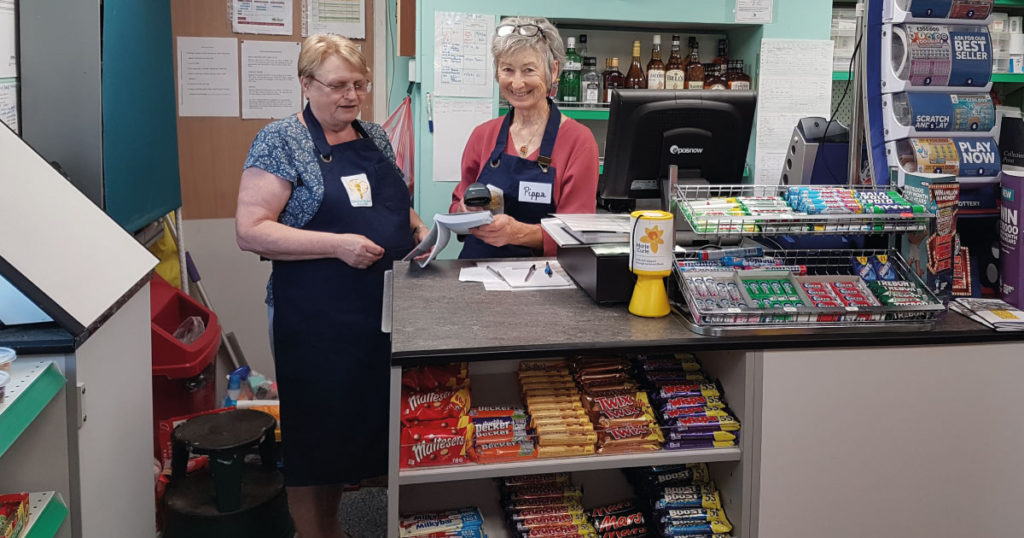 The Felsham and Gedding shop group recently took part in a funded study visit to Henham Shop and Post Office. They tell us about how useful the advice has been in helping them consider their options for the future:
"Our experience with Plunkett Foundation has been excellent. When we found that the Shop and Post Office was closing, we felt we had to do what we could to keep it open.  We are a small community of approximately  550 people in the two villages. The Store and Post Office are a vital lifeline for many of the villagers, as we have a large elderly section in the community and most rely on the shop/post office for their pension. The Parish Council called a public meeting, in which a member of Plunkett attended, and the rest is history.
Plunkett have answered, where possible, every question we have come up with. As Chairperson of the Committee, I found the support and availability of our advisor invaluable. He listened and gave advice and kept me going when I really thought we had no hope of getting the project of the ground. I can't praise Plunkett enough. Also, the 'after care', help and advice once we got up and running has been and still is a reassurance that we are not alone."
Ria Crosbie, Chair of F&G Community Store Management Committee
Wilstone Village Shop Healthcheck
With change ahead, Wilstone Village Shop group wanted to assess some of the options available to them. They tell us how an adviser visit, in the form of Healthcheck, helped them to consider their options:
"As a Community Shop, set up in 2014 with the help of Plunkett, we have been trading successfully for over five years but now have the chance to purchase the property we currently lease from the landlord. For us to make sure we started and keep going in the right direction, we looked for help that came, again, in the form of Plunkett. Their staff helped with our necessary Change of Model Rules, both checking our paperwork and liaising with the Financial Conduct Authority (FCA).
We were introduced to other community shops who had been through the same journey. Through Plunkett, we were allocated an advisor who came to our shop, helped review what we provided, how we did it and our systems and went through where we were on purchasing the property. This gave us confidence that we were doing the right things, but the advisor also gave us new ideas and fresh avenues to explore. It was an extremely productive and useful day which was only possible because Plunkett had taken time to understand our needs and chose an advisor whose skill set matched our requirements. Our view is that, whilst we might think we are doing well, an objective sanity check by the right people is invaluable – exactly what Plunkett provided for us."
Doug Chalmers, Wilstone Village Shop
To find out more, or to request support from Plunkett Foundation, contact us online or by call us on 01193 810730.