The Duke of Marlborough is a 500 year old inn and a Grade II listed historic building located in the attractive Suffolk village of Somersham, some five and a half miles north west of the Suffolk county town of Ipswich.

About The Duke of Marlborough
The owners had done a great job of restoring and running the pub, and it was operating successfully, however, they were ready to retire and wanted to sell the business. Trading ceased on 24th December 2014. Threatened with the prospect of the pub being de-licensed and sold as a private residence, Sarah Caston, a local doctor, took action and set about saving this vital community asset. She was dismayed and saddened at the possibility of losing the last pub in the village and her actions heralded the start of the 'Save the Duke' campaign.
Journey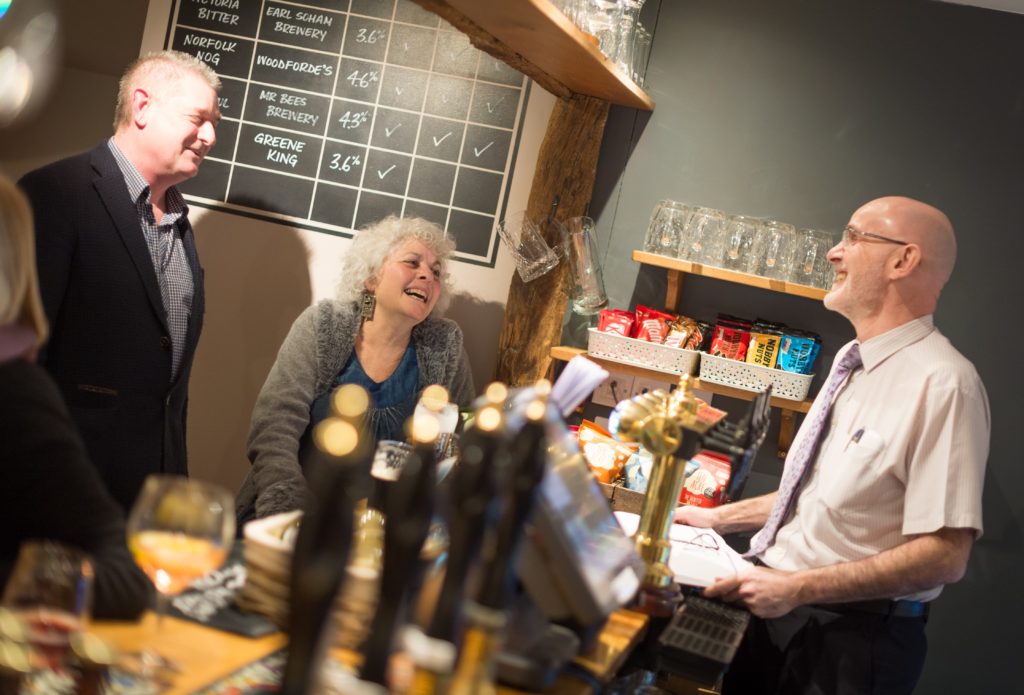 The first step was to organise a public meeting to discuss the closure of the Duke of Marlborough. At that meeting, a campaign was vigorously embraced and supported by local people. Next a steering group was set up, comprised of local people with a wide range of expertise, to direct and run the campaign. A host of additional volunteers also came forward and offered to be involved in many different activities – ranging from leafleting and fundraising – to event management, gardening, refurbishment and DIY. The steering group then approached the Plunkett Foundation for guidance and support. The group received specialist advice and a funded study visit was made to The Case is Altered, another community-owned pub, that continued to offer support and provide mentoring after the study visit.
Fundraising
The value of the property was professionally and independently valued in the region of £300,000, and a pro-active crowd-funding campaign was launched. After two long years' of fundraising and campaigning enough money was raised from community shares and loans for the group to put in an offer. Funding applications were also made and granted from:
Social impact
Community ownership is not a new concept in Somersham: a community-owned shop already exists in the village and that was also set up with help from the Plunkett Foundation. The local community is predominantly rural and consists of eight parishes within a five mile radius with 2,440 residents. Statistically vulnerable people comprise 20-30% of the local community depending on their social situation – age, income, social isolation, health and mobility, and there is a higher level of unemployment, a higher ageing population and poor access to transport. Somersham and the surrounding villages have a very limited bus service, so there is limited opportunity for local residents without transport to socialise in the evening.
Hear from the group
Sarah Caston, led on the Duke of Marlborough campaign for over a year, said: "The Duke is a beautiful, historic pub; a central feature of village life. We wanted it to stay that way. Quite simply we refused to accept that 500 years' of local hospitality should come to an end.
The Duke of Marlborough is in many ways a national as well as a local treasure. It symbolises all pubs that have been the lifeblood of communities for centuries but are now under threat of being turned into residential properties. When we raised our voices about the Duke, we were raising them for all rural pubs at risk."
Watch
Find out how The Duke of Marlborough is supporting the local community in this informative case-study film highlighting their social impact: