Plunkett Foundation is a national charity with a vision is of creating resilient, thriving and inclusive rural communities throughout the UK.
To achieve this, we support people in rural areas to set up and run a wide range of businesses which are genuinely owned by local communities, whereby members have equal and democratic control.
Through our support for community businesses, we have a specific mission to create innovative, impactful and inclusive spaces. We achieve this by helping community businesses to:
Provide a wide range of services and amenities that communities value and need
Stimulate the local economy through localised supply chains
Create access to employment and training and volunteering opportunities, often supporting people who are excluded from the labour market
Tackle climate change through delivery of environmentally sustainable initiatives
Promote equality, diversity and inclusion by creating safe and welcoming spaces for all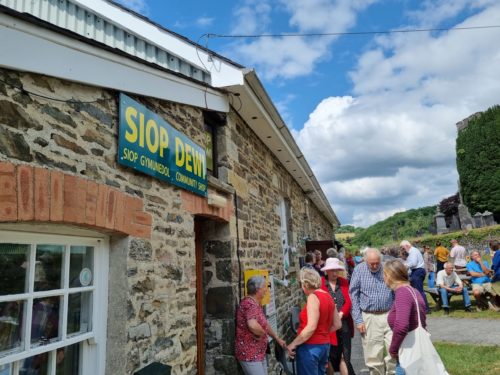 To date, Plunkett Foundation has supported around 750 community businesses to reach trading stage across the UK. In addition to developing and safeguarding valuable assets and services, these community businesses address a range of issues including isolation, loneliness, wellbeing, work and training.
Plunkett's role is to advocate and champion the concept of community business to ensure communities throughout the UK are aware of the model and its potential; feel empowered to take action themselves; and operate in a supportive environment. Plunkett provides practical advice, support and training to help communities establish and run successful community businesses with long term survival rates.