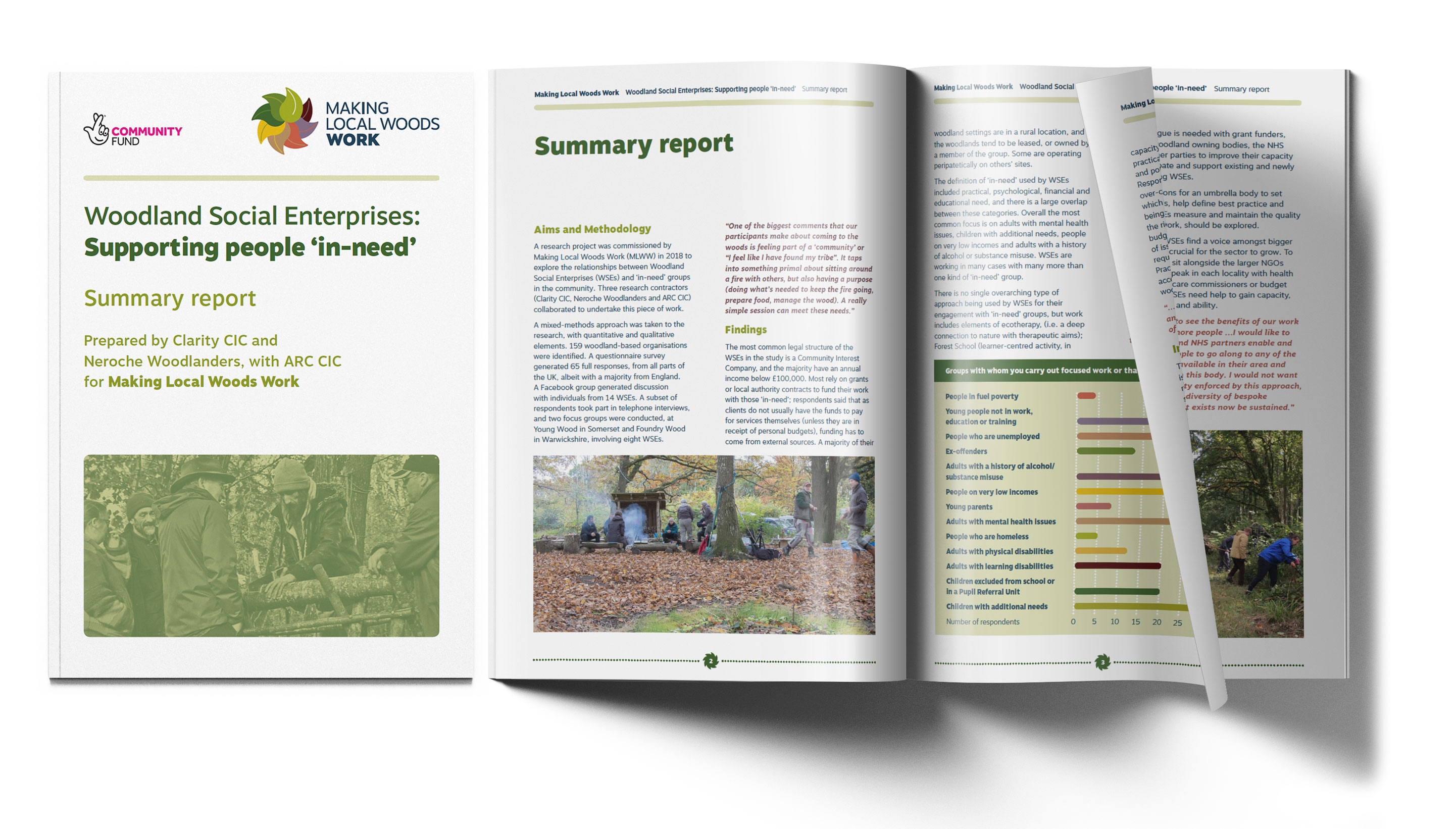 If you go down to the woods today… health and wellbeing benefits await
Forests and woodlands are bringing wide benefits in education, health and wellbeing to individuals and whole communities according to a report published today.
Woodland businesses are being set-up and run for the benefit of others across the country, known as woodland social enterprises (WSEs). These woodlands are helping adults with mental health issues, children with additional needs, people on very low incomes and adults with a history of alcohol or substance misuse.
And WSEs are working in many cases with more than one kind of 'in-need' group.
The Woodland Social Enterprises: Supporting people 'in need' report has found there is potential for more woodlands across the UK to be utilised in similar ways.
The report – written by Clarity CIC and Neroche Woodland with the Agricultural and Rural Centre CIC – comes at the end of the four year pilot project Making Local Woods Work. The project has been working to help support and grow woodland social enterprises across the UK.
Hannah Barrett, Making Local Woods Work and Plunkett Foundation Project Manager, said: "A woodland social enterprise can often bring multiple benefits and – as we can see from this report – woodlands can be more than beautiful, natural places to walk through.
"People of all ages can benefit from the education and health programmes woodland social enterprises offer – woodlands sessions can also help those living with addiction or mental health issues"
Some of the most popular activities being hosted by woodland social enterprises include eco-therapy, which promotes a deep connection to nature with therapeutic aims, as well as forest schools and environmental arts projects.
The report calls for WSEs to be supported, funded and promoted more widely across the UK to encourage more people to visit and benefit from such woodlands.