Our new five-year forward strategy is both bold and ambitious in its plans to grow the profile of the community business model.
The 2018 – 2022 strategy aims to strengthen Plunkett Foundation as the national body for rural community business with the knowledge, relationships and support to match. The strategy emphasises our future ambitions, grounded in our historic values, and to build upon the needs we have identified and our recent work and achievements.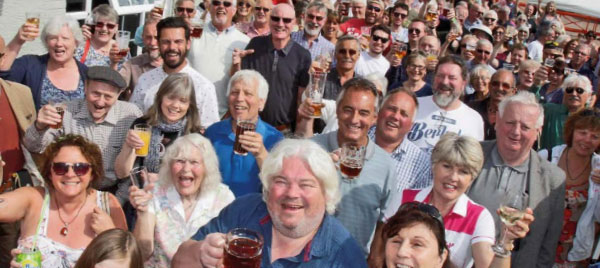 Our 5 strategic objectives
Help more communities to develop and open new community businesses and to ensure those already trading have the support they need to thrive

Increase awareness of the relevance of the community business model and extend its accessibility and associated support in all rural parts of the UK

Extend the social impact community businesses have to all those living in the rural communities we support, especially to those vulnerable to poverty, health issues, isolation and loneliness

Create an enabling environment for community businesses in terms of the policy, funding and advisory landscape they work within

Improve Plunkett's own sustainability to ensure it continues to address the needs identified
Our 4 priority areas of implementation
We have four areas of work that are essential to delivering our strategic objectives.
Download our 2018 – 2022 Strategy
If you would like to read either our executive summary or the strategy in full, please use the buttons below. Please let us know if you'd like any more information – just email us at info@plunkett.co.uk and we'll be happy to help.
Need some help?
If you are interested in learning more about community business, the support we have available and the work we do supporting rural communities across the UK, please do contact us and we will get back in touch very shortly.