Our forward strategy covers a five-year period and seeks to build on and extend the previous work.
We are not proposing a major shift in whom we seek to help or what we do, but we aim to be more focussed and to target our resources and efforts more clearly and effectively.  We shall continue to focus on growing the rural community business sector; to encourage its development more widely; and to spread understanding and awareness, nationally and locally, of the important role it plays in supporting the well-being of rural communities and the potential it has to deliver benefits more widely.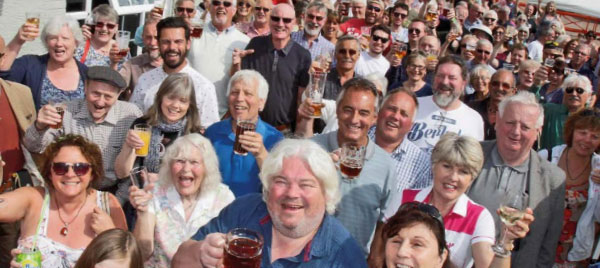 Help more communities to develop and open new community businesses and to ensure those already trading have the support they need to thrive

Increase awareness of the relevance of the community business model and extend its accessibility and associated support in all rural parts of the UK

Extend the social impact community businesses have to all those living in the rural communities we support, especially to those vulnerable to poverty, health issues, isolation and loneliness

Create an enabling environment for community businesses in terms of the policy, funding and advisory landscape they work within

Improve Plunkett's own sustainability to ensure it continues to address the needs identified
Download the 2018-2022 Strategy
If you would like to read either our executive summary or the strategy in full, please use the buttons below. Please let us know if you'd like any more information – just email us at info@plunkett.co.uk and we'll be happy to help.
Need some help?
If you are interested in learning more about community business, the support we have available and the work we do supporting rural communities across the UK, please do contact us and we will get back in touch very shortly.