Become a Plunkett corporate supporter to help us empower more communities across the UK to directly tackle the issues they face.
Thanks to the support of corporate friends, Plunkett is able to provide continued support to over 700 community businesses across the UK, empowering them to create innovative, inclusive and impactful spaces through community-owned enterprises. We are proud to partner with a number of organisations who share Plunkett's values and commitment to supporting communities as they embark on the journey towards community-ownership and beyond.
Plunkett offers a wide range of ways in which your company could get involved with our charity, including:
sponsorship opportunities.
UK-wide volunteering activities.
Opportunities to get involved with fundraising campaigns.
Bespoke challenge events for team building.
Charity of the Year partnerships.
Direct engagement opportunities with Plunkett members.
However your company chooses to work with Plunkett, we can be on hand to:
support engaging your colleagues with the work of Plunkett
Provide fundraising support from sparking ideas to helping organise bespoke fundraising activities.
Support your brand awareness.
Offer up-to date information and news from the community business sector.
If your company believes in the power of communities and would like to explore ways in which you could get involved with the work of Plunkett, please do get in touch with us at fundraising@plunkett.co.uk or call +44 (0)1993 630022.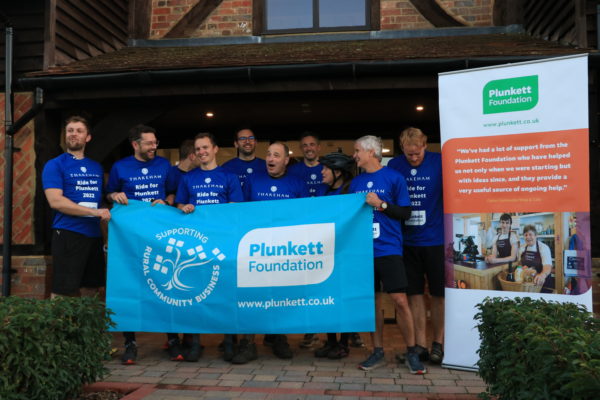 "Like The Co-op, Plunkett drive enterprising solutions to deal with the issues our society faces today, such as access to food, supporting mental wellbeing, providing employment and developing people's skills. From community woodlands to pubs and community shops, the Plunkett network of organisations bring pride to communities, driving local economies and building reliance in communities. The Co-op are proud to be both a partner and a member of the Foundation."
Edward Powell, Community and Shared Value Team, Co-op