We are proud to work with a range of funders, donors, and sponsors who fund our work.
We collaborate with a number of organisations to raise the profile of community businesses and provide direct support to them. As a membership body, we work closely with community businesses, individuals and organisations who value our work, ensuring we effectively represent community businesses and provide the support they most need to set up and thrive.
Project Funders
We work with a number of project funders who help us deliver core areas of our support service for community businesses. Typically, we apply for grants from these bodies to deliver activities which meet both the needs of our members, and those of the funders, mostly of whom have charitable objects of which we have similar concern.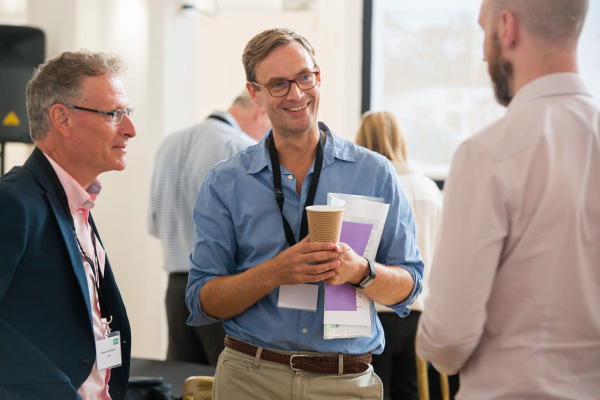 Donors
Each year, we apply for grants from a number of Trusts and Foundations to support the core costs of running our organisation. These funds are not specifically budgeted against activities, but are critical to ensuring Plunkett is sufficiently resourced. Current and long-term donors include Hastoe Housing Association, English Rural Housing, CHK Charities, and PF Charitable Trust.
Sponsors
Increasingly, Plunkett has sought to work with corporate bodies who share our values, and want to work in partnership with Plunkett and our members on key issues. Past sponsors include the Post Office Limited, who have supported our outreach work with community post offices since 2017; and a number of other partners and membership suppliers, led by Hastoe Housing Association, who have worked together to facilitate the Rural Community Ownership Awards.
Partners
The success of our current strategy depends on Plunkett collaborating with national, regional and local organiations to reach more communities and make the best use of shared skills and resources.
At a national level, we work closely with infrastructure organisations who share our concern for supporting community business including Locality, Co-operatives UK, ACRE, Rural Community Councils and NALC. We work with national bodies in Scotland, Wales and Northern Ireland (such as Community Shares Scotland, Wales Co-operative Centre & Co-operative Alternatives) to ensure our services are relevant in different nations and as far as possible complement, rather than duplicate, other services. We also subcontract our services to local organisations where they are better placed to deliver locally, or have more relevant skills.
Alliances
Plunkett undertakes its own communications and policy work to raise awareness of the community business model and represent interests at policy levels. We also do this formally through alliances with other organisations including The Rural Coalition (England), The Communities Partnership Board (England), National Rural Mental Health Forum (Scotland), Community Business Stakeholder Panel (England). We also hold round-table events to bring together organisations of interest on specific issues or geographically focused.
Members
We encourage rural community businesses to become members of Plunkett as a means of maintaining a longer term relationship with us, to ensure community businesses have access to the support we offer, and as a mechanism for us to represent their interests when influencing funders and policy makers. We have a representative membership panel, elected by community businesses, which work closely with us to inform the development of our services and membership benefits. We also encourage individuals and organisations who share our values to become members and as supporters of our work.