We help communities to take control of their challenges and overcome them together.
We support people, predominantly in rural areas, to set up and run life-changing community businesses. These are enterprises owned and run democratically by large numbers of people in the community. They help people to tackle a range of issues, from isolation and loneliness to poverty, and come in many forms including shops, cafes, pubs and land-based initiatives.
Our values are extremely important to us, and our team is made up of people who have a vast range of expertise and experience. We're united in our passion for supporting communities to work together, and expect everyone to reflect the 'can-do' attitude of our organisation.
Our head office is in Woodstock, Oxfordshire.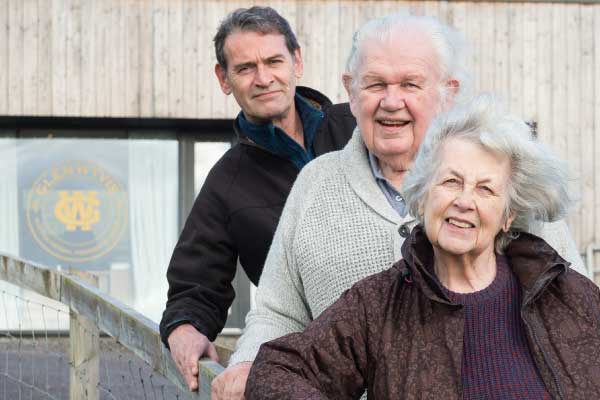 Head of Finance and Operations
Plunkett Foundation is pleased to announce an exciting opportunity to join a vibrant and committed team supporting rural community businesses across the UK. The role of Head of Finance and Operations is an excellent opportunity for someone keen to apply their skills and experience in strategic management of finance, operations and compliance, including HR, IT and governance.
In this diverse role, the post holder will play an active role on the Senior Management Team in developing new business, diversifying income streams and implementing areas of the five year strategy. With responsibility for ensuring the strategic management of Plunkett's finances, there is also responsibility for leading on ensuring legislative compliance and best practice as well as overseeing the smooth internal operations of the organisation.
We are seeking a highly motivated and enthusiastic individual with a sound knowledge of regulation and legislation affecting charities such as GDPR, along with a strong working knowledge of SAGE Accounting Systems. The successful candidate will be a qualified or part qualified CCAB Accountant or equivalent, with strong analytical skills and proven ability to implement and improve financial management systems. The post holder will bring a financial and commercial strength to the charity.
If you feel excited by the challenges posed by this role, you can find further information by visiting www.hrservicespartnership.co.uk and follow the links to download the relevant documentation. To apply please submit an up-to-date CV and covering letter including a supporting statement of no more than 2 sides of A4 outlining your suitability for the role according to the person specification. Please submit your application to: recruitment@hrservicespartnership.co.uk or alternatively by post to HR Services Partnership, 2 Grove House, Foundry Lane, Horsham, West Sussex, RH13 5PL.
Closing date for applications: 9am on Monday 1st October 2018
Interview date: Tuesday 16th October 2018 at the Plunkett Foundation's offices in Oxfordshire.