We help communities to take control of their challenges and overcome them together.
We support people, predominantly in rural areas, to set up and run life-changing community businesses. These are enterprises owned and run democratically by large numbers of people in the community. They help people to tackle a range of issues, from isolation and loneliness to poverty, and come in many forms including shops, cafes, pubs and land-based initiatives.
Our values are extremely important to us, and our team is made up of people who have a vast range of expertise and experience. We're united in our passion for supporting communities to work together, and expect everyone to reflect the 'can-do' attitude of our organisation.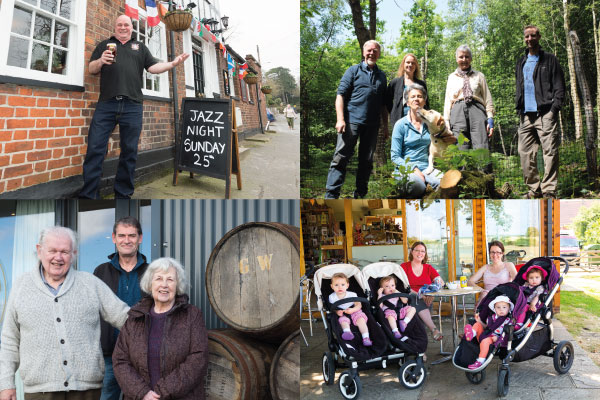 Plunkett Foundation is pleased to announce the vacancy of Communications Manager.
Salary: c£30,000
Location: Woodstock, Oxfordshire
Job type: Permanent, full-time
Deadline: 9am on 9th November 2020
Interviews: Week commencing 16th November 2020
This is a full-time role that will be responsible for leading the delivery of Plunkett's communications strategy, public relations work, media management, website, digital communications, coordination and delivery of strategic campaigns and its associated communications and relationship management with partners, funders and stakeholders. The role holder will be responsible for providing communications and promotion support across the organisation.
Reporting to the Head of Engagement, the applicant should be an enthusiastic self-starter, with proven experience in high-level PR and communications work and a track record of building networks to generate national media coverage, with an interest and understanding of the issues facing rural communities today. Taking in to account the current COVID-19 pandemic, Plunkett's Communications Manager will play an important role in placing community businesses at the heart of a rural economic recovery. This role will support our vision for rural communities, which will ultimately support even more community businesses to open across the UK.
Our head office is in Woodstock, Oxfordshire.
For more information about the role, including a job description, or to apply for the role of Communications Manager, please click here.