Plunkett Foundation has been inspiring and empowering rural communities to overcome their challenges since 1919
Our role is simple; we are here to help you create a sustainable initiative that will make your community a better place to live. We call these initiatives community businesses.
Over the past century, Plunkett has enjoyed working with individuals and groups on a wide range of community businesses, including; pubs, shops, cafes, and lots more. Through this, we hear the challenges faced by rural communities and have developed a tried-and-tested model to best support groups in tackling these challenges.
Sir Horace Plunkett was involved with co-operation in a number of high-profile roles. Below, you can read about the years leading up to the creation of Plunkett Foundation in 1919:
Early encounters with rural co-operation
Whilst at University, Horace became aware of the co-operative model. Back home in Ireland, he had a genuine concern for rural livelihoods, and was deeply troubled by the net migration from rural Ireland. His first intervention was the establishment of a community-owned store on his home estate, which was owned and controlled by the estate workers and tenant farmers. Whilst the model didn't particularly take off elsewhere, his efforts did inspire a small number of other examples across Ireland.
A period in the USA
Ill health drove Horace from Ireland in 1879, with the next 10 years were spent cattle ranching in the Bighorn Mountains of Wyoming. As well as a substantial fortune, he acquired experience that proved invaluable in the work of agricultural education and development. Horace was a frequent visitor to the USA throughout his life and made key connections with politicians, philanthropists and academics. During the First World War, much of Horace's time was spent as an unofficial envoy between Britain and the United States.
Agricultural co-operation in Ireland
Following Horace's father's death in 1889, he return to Ireland to manage the Dunsany estate. This work reignited his concern with the survival of Irish farmers. Inspired by the early Danish co-operative movement, he focused on the development of farmer owned creameries. Following a long campaign, and over 50 unsuccessful meetings persuading Irish farmers, his first dairy co-operative was formed at Ballyhahaill, Limerick in 1891. Three years later, there were 33 co-operative creameries and agricultural bodies. To support them, Horace founded the Irish Agricultural Organisation Society (later renamed as ICOS). Just four years later, there were 947 affiliated agricultural co-operatives. ICOS is still operating today, and is the representative body for co-operatives throughout the Republic of Ireland.
Horace's political career
In 1892, Horace was elected as a Unionist MP for South Dublin. In this role, he led a drive to establish the first agricultural department in Ireland in 1899. From July 1917 to May 1918, Horace chaired the Irish Convention, which sought to find agreement on the implementation of the suspended Third Home Rule Act 1914. In 1922, Plunkett was nominated to the first Seanad Éireann, the upper chamber of the parliament of the new Irish state. In recognition of his contributions, he was appointed for a term of 12 years. He resigned from the Seanad in November 1923, following an attack on his home by the IRA destroying his home and Plunkett family records. He wrote that "the healthiest house in the world, and the meeting place of a splendid body of Irishmen and friends of Ireland" had been destroyed.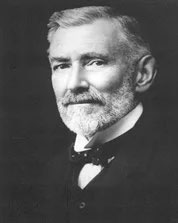 Towards the end of Horace's life, he became concerned about the scale of mergers and acquisitions within his own co-operative movement. He suggested that to be successful, co-operatives needed to remain owned and controlled by the communities in which they were set up to benefit. With that mission in mind, Horace founded the 'Sir Horace Plunkett Foundation' in 1919, later to be renamed 'Plunkett Foundation', signing an indenture on 17 January 1919, becoming the original Trust Deed for the 'Horace Plunkett Foundation' with a first endowment of £5,000.
For the first five years of its existence, interest was used carefully to promote courses and studies on co-operative and rural sociology subjects in England and Ireland.
Becoming a clearing-house of information on International Agricultural Co-operation
Plunkett Foundation's remit was always intended to be international. The 1924 Empire Exhibition held at Wembley was the ideal opportunity to prepare a survey of agricultural co-operation and organise a conference of co-operators. The 170 participants of this conference found the experience of meeting and comparing notes new and stimulating. Before parting, they called for a permanent "clearinghouse of information on agricultural co-operation in the English-speaking world" to be established. Having found its purpose and identity, Sir Horace more than doubled his original endowment. It was also at this point that the Foundation, together with the Co-operative Reference Library, relocated from Dublin to No.10 Doughty Street in London, and a permanent staff was appointed.
The Early Years of Plunkett Foundation (1924-1980s)
A lot of groundwork was shaped and established during the period 1924 – 1980s, which enables Plunkett Foundation to carry out the important work supporting community business across the UK today:
Plunkett's role in 2019
Today, we provide practical advice, support and training to help communities establish and run successful community businesses with long-term survival rates. We are currently supporting over 400 communities in our pipeline; find out how we can support your community to establish a community business. If you require support, or would like to find out more about the Foundation's work, visit the Contact Us page.
Need some help?
If you are interested in learning more about community business, the support we have available and the work we do supporting rural communities across the UK, please do contact us and we will get back in touch very shortly.