Our information hub provides a diverse range of reports, publications and research from Plunkett and our partners, accessible to everyone from community businesses to policy makers. If you need any further information or data on the community business sector, please contact us
Better Business reports
The most comprehensive research into the performance of community pubs and shops ever to be published. 'Better Business' reports provide some of the most valuable statistics in the sector in support of our community business approach to rural social enterprise.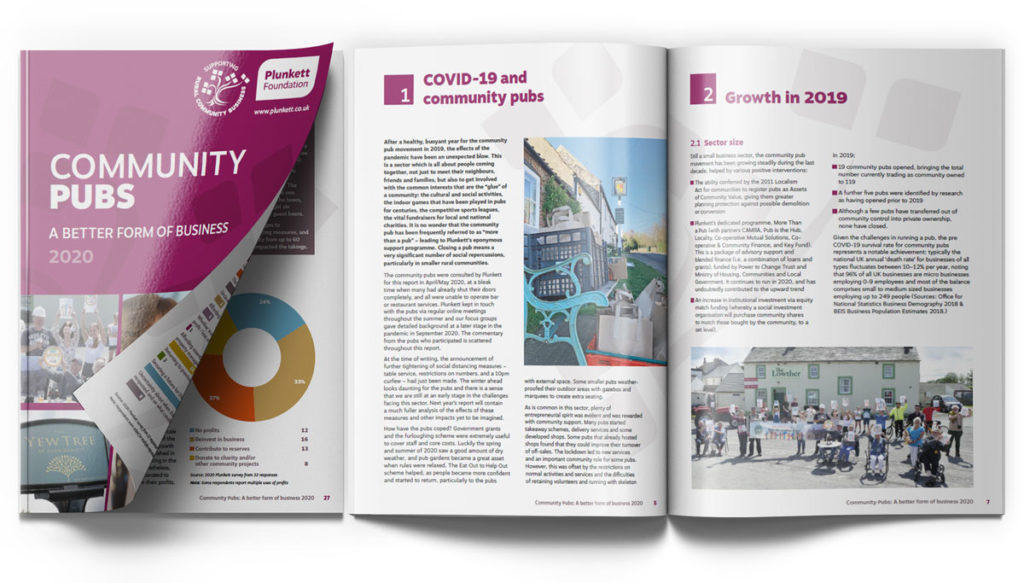 Partner reports
Here you can download a selection of reports from our partner organisations across the community business sector.
Understanding a Maturing Community Shares Market
Co-operatives UK, 2020

This report explores the success of the community shares model and makes recommendations for the future, based on the most authoritative collation of data on community shares.