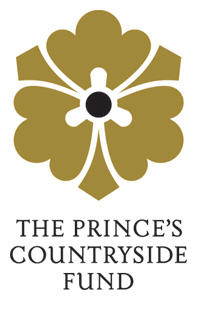 On the 14th August, a very wet day for the season, Aimee Evans from Plunkett and Helen Fagan, grants manager for The Prince's Countryside Fund splashed through the rural roads of Oxfordshire, Northamptonshire and Buckinghamshire to visit three community shops.
The Prince's Countryside Fund have supported Plunkett since 2012 and are well aware of rural issues affecting communities and the action needed to seek solutions – as demonstrated by the fabulous Village Survival Guide. Through Plunkett, and the funding from The Prince's Countryside Fund much of the funded support to date for community businesses has been allocated to community shops and so it seemed fitting to pay a visit to a couple of shop groups to find out more.
Co-incidentally, the shops visited were located next to/in village halls and alongside amazing playgrounds. This was useful to be able to compare and contrast, although it was far too wet to give the swings and slide a proper go!
Our next stop was Tackley village shop, where we met with Barbie and Andrew. Tackley are busy updating and refurbishing their shop, which opened in 2004. Recognising that they may have been part of a community shops 'heyday' for funding, when community shops were new and novel, they're now working on finding funding for modernising the offer they have.
Andrew and Barbie told us that Tackley Village Shop are established as a Company Limited by Guarantee (CLG)but they're looking to review their structure and see if something like a Community Interest Company might be better suited. Changing their structure, to something like this, would also provide an asset lock for the future.
The shop made a loss in the first year with a bit of a dip two years ago, but is now doing really well. This in part is attributed to the vast amount of sausage rolls that have been consumed by the builders of a new housing development! Barbie told us that engaging the customers is really important to the committee and with new residents expected soon, this would be a key activity that will take place.
"You have to be flexible in your offering and get to know the local people and what they want. We need to find out what the new residents will want in the shop."
The Parish Council are working on a Welcome Pack and the shop will be a key feature as will a plea for more volunteers to come forward to help!
In the café (which is not operational at the moment) we were shown plans for a roman mosaic that's been unearthed by the new build. A fundraising effort is taking place to raise funds for a shelter to showcase the mosaic and a display case so that locals can see the archaeological finds and children can handle artefacts. Villagers are being trained in archaeology as part of the project and it's an exciting new development for the community.
Barbie told us…
"As a more established shop, there's a danger of being taken for granted, by the people who don't remember when it wasn't here. By donating some of the shop's profits to the playground project, it is very visible way of showing how important it is."

There's a strong sense of community spirit and pride in this community and the passion of the people within it – infectious. A re-visit to the new look shop and heritage site is definitely is on the cards!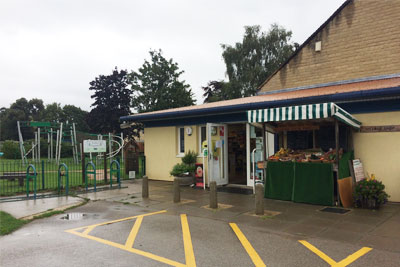 "You have to be flexible in your offering and get to know the local people and what they want. We need to find out what the new residents will want in the shop."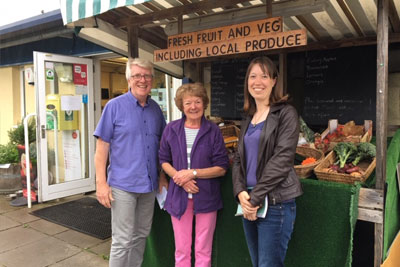 Rain doesn't stop play at Tackley Village Shop