Rural Community Business Awards 2022
Plunkett's Rural Community Business Awards returns for another year to recognise and celebrate the incredible achievements of community businesses
Plunkett's annual Rural Community Business Awards celebrate inspirational and outstanding examples of community-owned businesses and the kind-hearted people involved in them, who have gone above and beyond for their communities over the last year. They continue to step up to support their communities and so the Rural Community Business Awards are an opportunity to give recognition and thanks for their efforts.
On Thursday 17th November, Plunkett, along with proud sponsors North Barnes Farm in partnership with Welbeck Land and Eton College held a special award ceremony at St Martin in the Fields in London, bringing together community businesses from across the UK.
Hosted by TV presenter and auctioneer, Charlie Ross, the evening recognised seven inspirational community businesses as well as two dedicated and inspiring individuals.
Selected from 24 finalists, representing a wide range of businesses – including community-owned farms, woodlands, shops, pubs and community hubs, these businesses help rural communities tackle local issues such as isolation, loneliness, employment and wellbeing.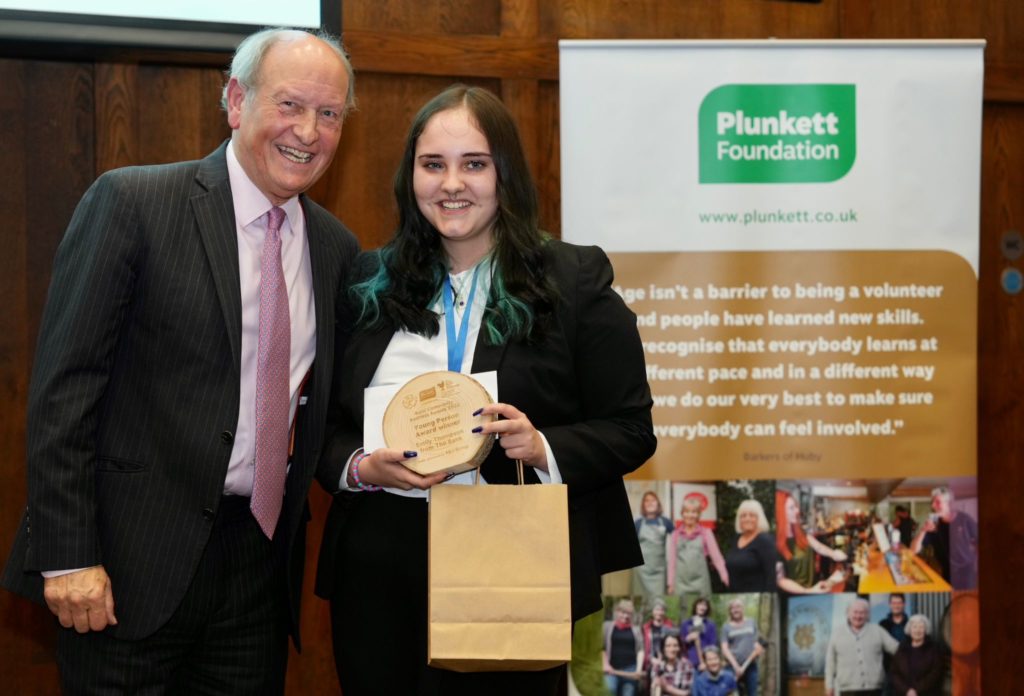 We are now delighted to announce the winners of the Plunkett and North Barnes Farm, in partnership with Welbeck Land and Eton College, Rural Community Business Awards, as…
Launching The Horace Plunkett Award
At this year's Rural Community Business Awards we were very pleased to launch The Horace Plunkett Award, a special award that identifies the outstanding overall achievements of one community business. This Award specifically looked for a community group that had demonstrated excellent practice against Plunkett's three 'i's – Impact, Innovation and Inclusivity – core values that were embedded in Horace Plunkett's founding of the charity more than 100 years ago.
Nominations were put forward by the Plunkett staff and advisors and the difficult task of choosing just one winner, was down to Plunkett Trustees, Sue Boer and Julian Ross, who had very kindly sponsored the award. The very nature of a community being at the heart of a community-owned businesses means so many are doing incredible things – as was demonstrated by all the finalists and winners, but there could only be one winner for this award and we are delighted to announce the winner of the very first Horace Plunkett Award is The Isle of Canna Community Shop.