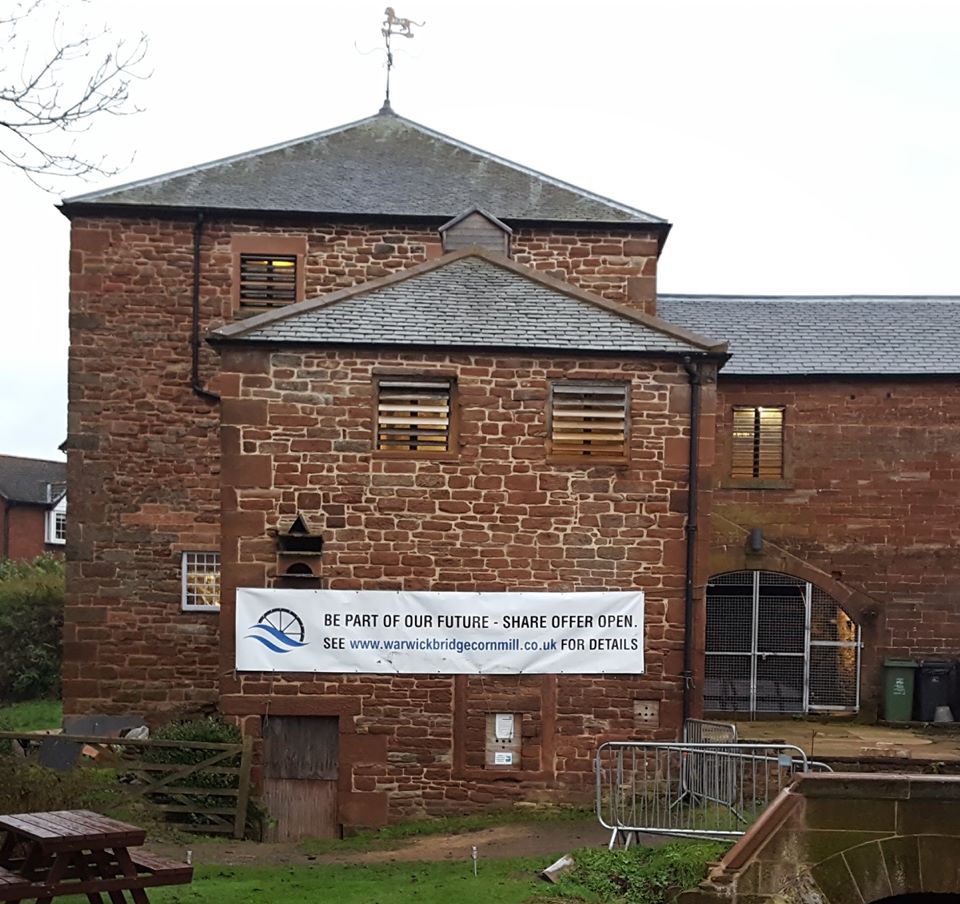 How the Bright Ideas fund helped secure a bright future for an ancient mill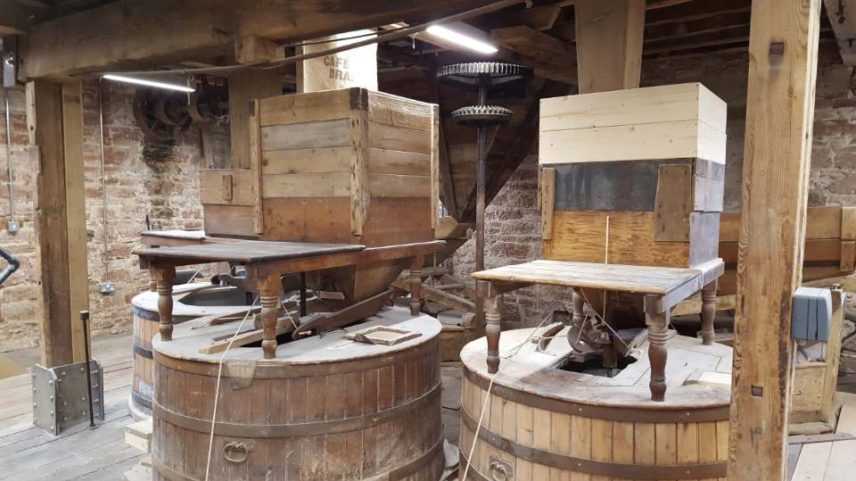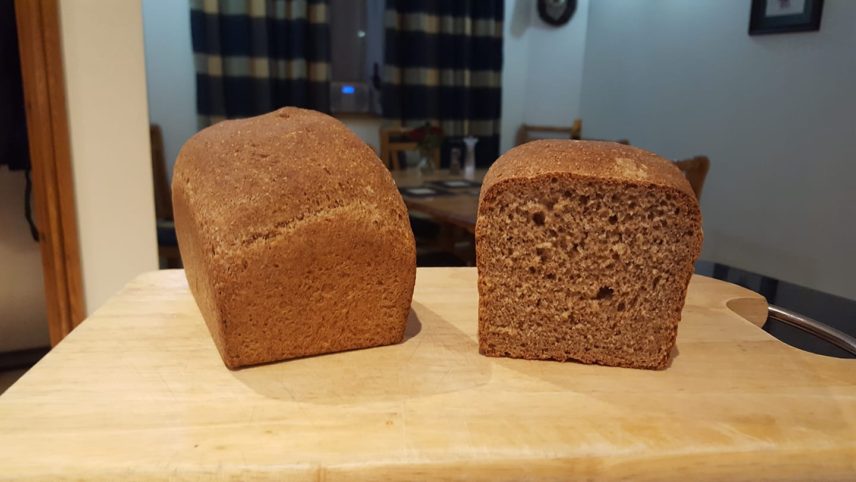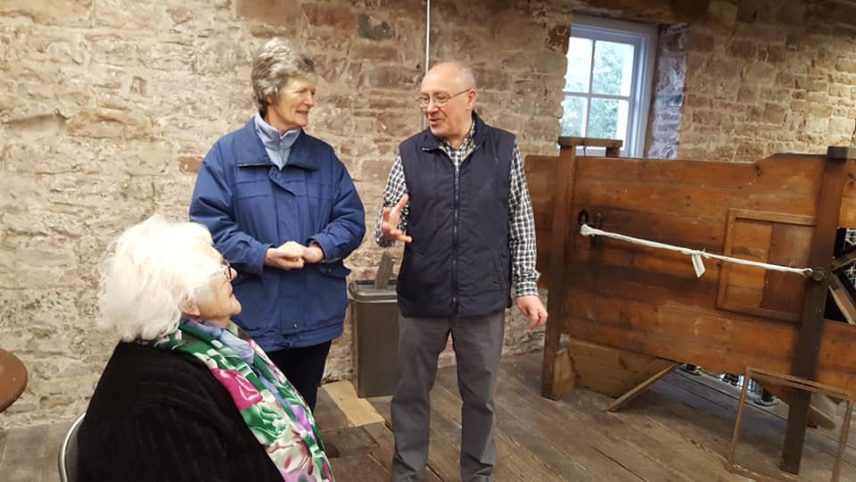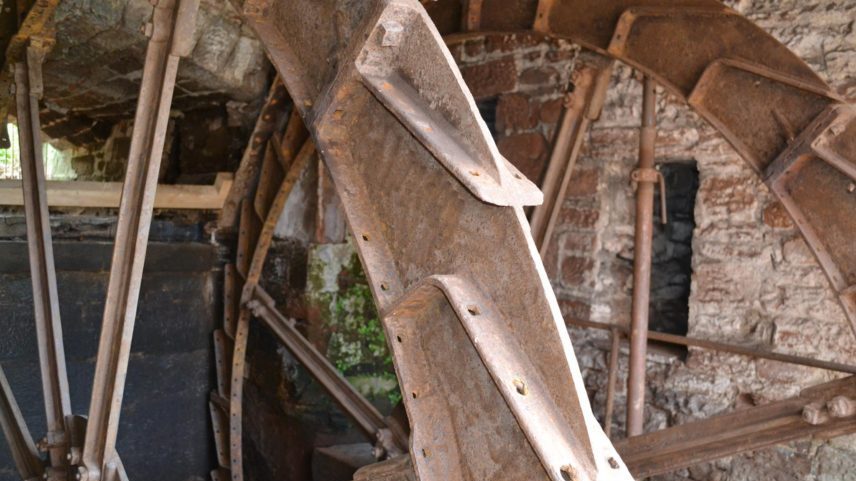 When the old Warwick Bridge Mill near Carlisle was sold in the 1990s as part of a housing development site, it seemed the future was bleak for the 170-year-old building. The mill ground its last flour in 1989 but now the old stone building began to deteriorate as life went on for the families living in the new red brick houses surrounding it. It seemed like a sad end to a story that had begun when the first miller started working on the site in at least the 12th
century.
But the end was far from nigh.
Warwick Bridge residents were not ready to say goodbye to such an historic part of their neighbourhood. So in 2015 a reawakening began – with the Cultura Trust acquiring the mill and starting an ambitious restoration programme. Along with experienced community bakery Breadshare, brought interested members of the community together to work out what future the mill could have. After making an application to the Bright Ideas programme, the newly formed group received funded support from experienced Plunkett community business adviser Julian Ross.
Invaluable
Phil Healy, Warwick Bridge Mill Steering Group Member, said: "That support has been absolutely invaluable – because our project is not really like anything else. Having someone like Julian on board to give us help, support and advice made all the difference."
Like many projects, Plunkett funded by Bright Ideas, were able to guide the Warwick Bridge team on how to put together their business plan and community share offer and were on hand to help navigate all the obstacles the group may encounter along the way.
Phil added: "If we hadn't had the support then we would have been starting from scratch and would not really have known where we were going and which way to turn."
Good product
By 2019 the community had formed Community Benefit Society using the Plunkett Model Rules. This CBS would launch a share offer  to raise a minimum target of £90,000 to fit out the mill to provide the old building with a new purpose and a bright new future. Plans are now in place to not just make bags of flour and sell them, but also to open a new bakery and produce fresh goods.
"We have had people who have baked with the flour and the word is that we've got a good product," explained Phil. "We'll be producing white flour, wholegrain flour, bread and many other baked products. Our aim is to have hot cross buns ready for Easter!"
If you have a bright idea for a community business then get in touch with Plunkett. Groups accepted onto the Community Business Bright Ideas Fund will receive tailored business development support, mentoring and visits and can apply for a small grant of up to £15,000 to fund development and start-up costs.