Plunkett's Community Business Manager, Alison Macklin, travelled to Carmarthenshire & Gwynedd to share best practice, advice and the experiences of new and established community groups in Wales
Shwmae.
In December, Plunkett held its first face to face networking event for almost two years and  ventured into the beautiful Welsh countryside to bring established and new community business groups together.
The events highlighted the support Plunkett can offer to Welsh groups at every stage of their journey. Funded through our work with the Esmée Fairbairn Foundation and the Dulverton Trust, both events also provided peer-networking opportunities, with groups attending exchanging ideas, experiences and their knowledge.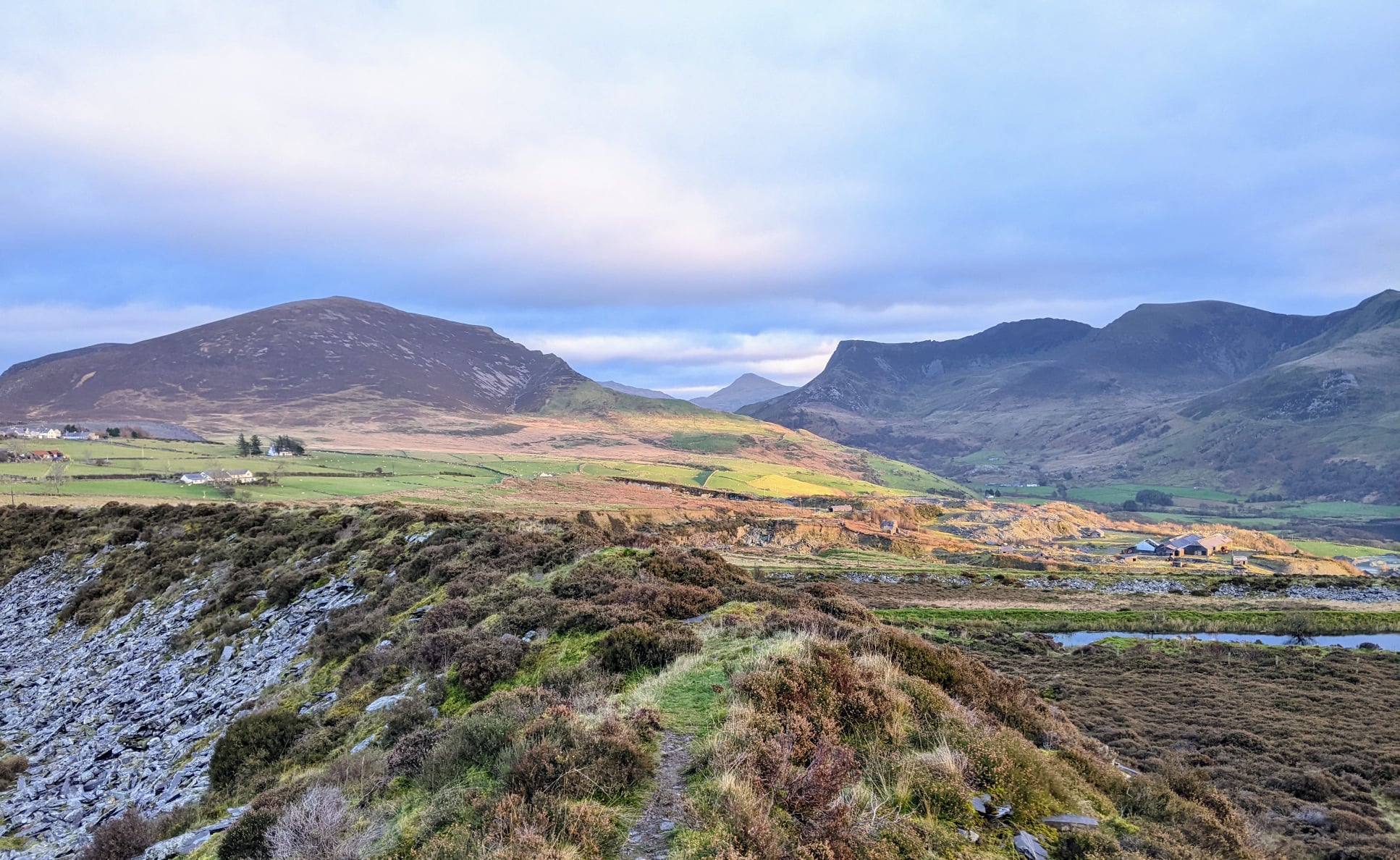 As part of our commitment to being a more equitable organisation, the event was run as a bilingual event and his year we hope to publish more of our guidance materials and resources in Welsh to improve our support in Wales.
The event was run in partnership with Wales Cooperative Centre, and highlighted that by working together we could maximise the support for groups in Wales.
Whilst the weather was grey the welcome in both venues was anything but, with Sion at Canolfan Y Fron making everyone feel so welcome and Tanya from Cwmdu Inn showcasing Welsh hospitality at its best. I would recommend visiting both venues to others seeking inspiration, as both had committee members giving thought provoking talks that, not only, showed off their pride in what they had achieved but also underlined the difficulties and challenges from fundraising to dealing with committee/staffing issues.
The events attracted people from all over Wales; at all stages of their journey. The days were filled with lots of conversation about issues of diversification for long term stability, so for example Canolfan Y Fron, has some lovely guest self-catering accommodation as well as a hall, café and shop and demonstrated how different income streams can support a complete operation. At Cwmdu they discussed the role of the committee and the support of volunteers, over the last two decades, to run the business that the community rent from the National Trust.  The topic of finance and how raising money through community shares might be a way forward as well as looking at what other finance is available to Wales.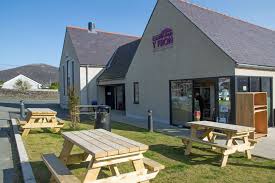 There was debates about the benefits and challenges of tenants vs managers for community pubs, and how this may affect your business plan. Time was also spent talking about volunteers and staff and the importance of ongoing engagement with your community to keep your business relevant and meeting local needs. Other issues explored included the lack of 'Community Rights' to protect local assets and the fact that many of the communities looking at community-ownership projects were limited by the size of their community, a lack of transport, infrastructure and dedicated funding to progress their projects. All those who attended agreed that there had been greater benefit in hearing each other's stories and appreciated the opportunity to network and learn from each other (in Welsh or English!).
There are undoubtedly challenges for Welsh community business projects, as there are in other parts of the UK, but generally there was a feeling of optimism, excitement and enthusiasm and with the support of Plunkett and the Wales Cooperative Centre hopefully many more community businesses will open in Wales and go on to thrive and prosper.
Cymru am byth.
Alison, Community Business Manager
Plunkett will be running more events in Wales in 2022, however due to current Covid restrictions the majority of our activities will be online for now. Please keep an eye out on our events and training pages, with a range of webinars and networking opportunities coming up in the coming months.