The Candover Valley is a rural community in Hampshire, centred around a group of five villages and four hamlets with a total population of approximately 2,000 people.

About Candover Valley Community Store
Canterton Stores in Preston Candover was the only village shop within the valley when, in 2013, the owners made the difficult decision to tell the community it would be closing. Appreciating the shop's value as a local asset, the owners agreed to keep it open if it could be established that there was interest in setting up a community run store.
Journey
Preston Candover Parish Council distributed a survey to valley households. Six hundred questionnaires were sent out and nearly two hundred replied. The results of the survey were presented at a public meeting, several more meetings followed and nine p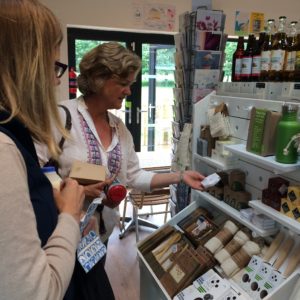 eople formed a committee to take things further. By January 2018, and with the support of the community, it was agreed that a stand-alone store could be sited alongside the village hall.
With the funding target met, building work started in November 2018 and was completed by May 2019. In parallel with the final stages of construction, a raft of volunteers worked tirelessly to decorate the new store inside and out and to install fixtures and fittings.
Fundraising
The share offer and donations raised £120,000 and £105,000 was received in grants from Hampshire County Council, Basingstoke and Deane Borough Council, The Linbury Trust, The Prince's Countryside Fund, National Lottery Awards for All, The LEADER programme, Bright Ideas, Fund Esmée Fairbairn Foundation.
Impact
The Candover Valley Store offers much more than a convenience store and has made a huge impact on the community. As a Community Benefit Society, the committee of Candover Valley Community Store involve their members regularly with updates through emails and social media. Social gatherings are held for volunteers and now the shop is up and running, more volunteers have come forward to help.
Volunteers are offered training sessions alongside a written manual. The recruitment of paid staff has also enabled more flexible opportunities for local employment, which has been particularly useful for those with young families.
As well as providing opportunities for local residents, local produce also features in the shop and helps with the shop's wider environmental impact.
Plunkett's role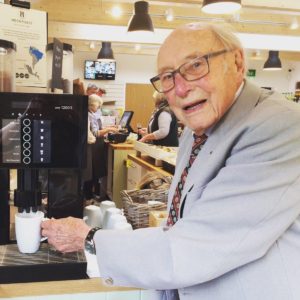 Plunkett helped the committee in choosing a structure, setting up the community shop and recruitment of both paid staff and volunteers. The Candover Valley Store also worked with a Plunkett adviser to establish the shop's community share offer. The Plunkett adviser also facilitated visits to Milland, Kirdford and Lodsworth community shops in West Sussex. Funding from the Esmée Fairbairn Foundation helped with a bursary of £2,000 and early stage adviser support
Funding from the Prince's Countryside Fund and Bright Ideas enabled the group to access 11 days of specialist support with a Plunkett Foundation adviser to help with the share offer.
Lucy Muncey, Management Committee member, said: "Support from Plunkett brought a bank of resources we could call on and helped us with choosing a structure, setting up the community shop and recruitment of both paid staff and volunteers.
"Working with our adviser on our community share offer, saved us a lot of hard work and gave us confidence. It's great to be able to access knowledge and know we can pick up the phone for advice. The online Community Shop forum is also an invaluable source of uncompetitive information for us to answer questions and share information."