From 22 June – 5 July Plunkett Foundation are joining Co-operatives UK to celebrate Co-op Fortnight, which aims to showcase the ways that co-ops and people in the community have worked together. Plunkett Foundation's Engagement Officer, Olivia Lanham, celebrates the crucial role that volunteers have played in keeping community businesses innovative and adaptable as they support those who have needed them most during lockdown.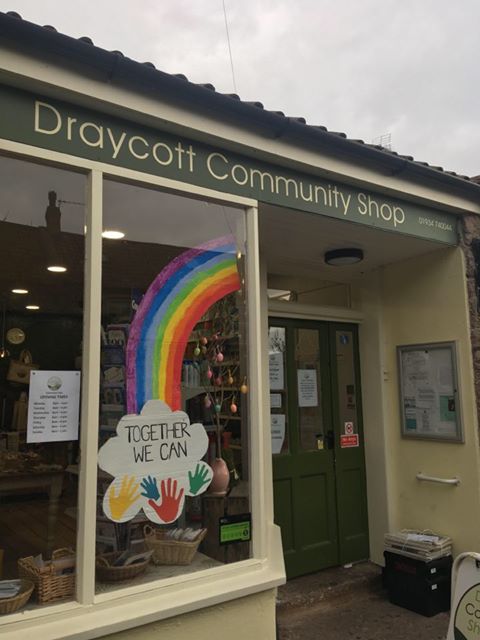 'We have been delighted with the response from the community and the new volunteers who have stepped up, including the young adults who have been around to volunteer with us. And having couples or parents and youngsters working as a team in the shop has also helped us to manage social distancing' – Jackie Meldon, Draycott Community Shop in Somerset
Volunteers from across the UK have shown brilliant willingness, commitment and flexibility to supporting community businesses, and local communities themselves, in light of the challenges and changes caused by Coronavirus. At Plunkett we have heard countless stories of volunteers stepping up to increased workloads, arranging creative solutions to new and unfamiliar situations, and generally going above and beyond by giving huge amounts of time and energy.
Where volunteers have had to take a break from their usual roles due to shielding there have been many examples of students or furloughed workers volunteering for the first time. These new recruits have had to learn how to do their roles quickly, whilst shielding volunteers have often taken on inventive new tasks from home. Creativity and innovation have been a defining features of lockdown volunteering, not only for finding solutions to navigating government guidelines, but also for keeping the local community engaged. For example, if you haven't seen the videos from Palnackie Village Shop volunteer Eleanor, who cooks up a storm using just ingredients found in the village shop, then watch them here.
Committee members have had to be decisive when creating new procedures and contingency plans, and have worked tirelessly to keep everything running as smoothly as possible. It goes without saying that the efforts put into ensuring that community businesses are protected and preserved and that local residents are looked after over these worrying few months has been markedly related to the efforts that volunteers have made. This feeling of togetherness and heightened community spirit has spread beyond the areas local to community businesses. We have been engaging in conversations between volunteers from pub and shop groups on the weekly Zoom calls, reading experiences that have been shared in conversations on the Facebook groups, and noting comments from conversations via phone or email, and it is always hugely apparent that volunteer efforts have been critical not only for the sector, but the wellbeing of communities across the UK.
See the images and stories below for how volunteers have helped some of the groups that have received recent support, funded by The Co-op, from the Plunkett team and advisers.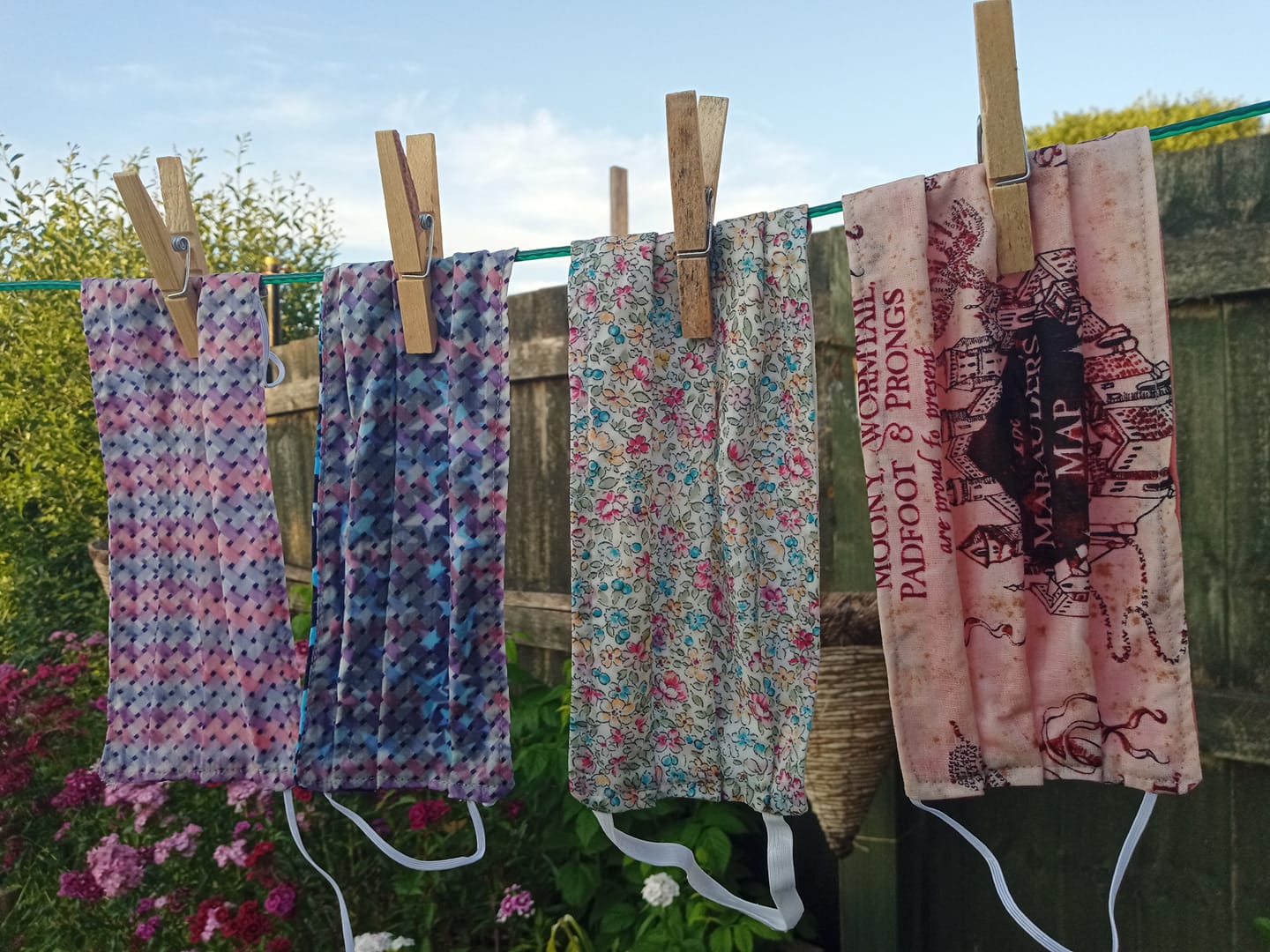 'A Volunteer's Garden, Summer 2020' – High Bickington Community Shop
Barkers of Huby Village Shop and Post Office
Barkers of Huby, near York, have recruited a dozen new volunteers since March, including those working from home, back from university or furloughed. The volunteers work to keep the shop open 7 days a week and ensure that the Post Office can stay running. Denise Howard, Chair of the Committee, praises the volunteers: "Everyone has been going that extra mile, turnover doubled almost overnight, and we have had to work hard and creatively to keep shelves and fridges stocked."
Alongside the normal shop and customer-facing tasks, some volunteers are working behind the scenes cleaning and restocking, and like many other community shops, collecting stock from wholesalers. They have also recruited 30 'Good Neighbour' volunteers who do shopping and deliveries for the village residents who are staying at home.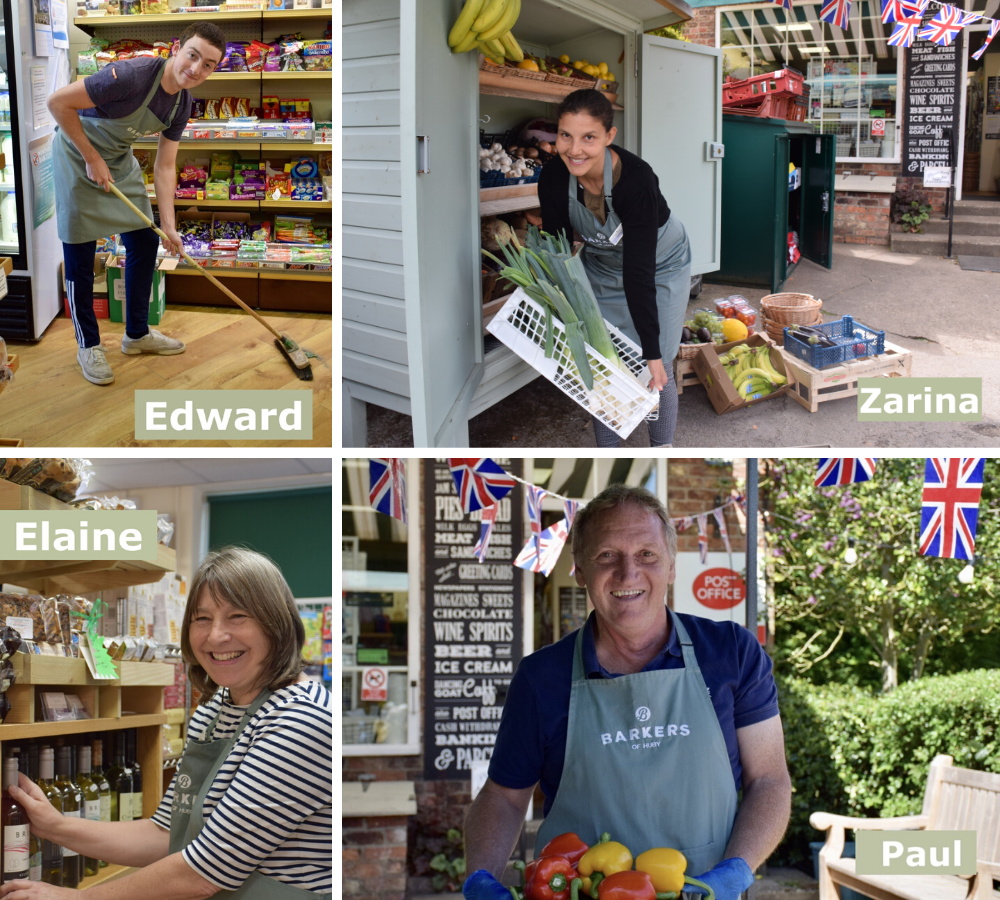 Mells Village Shop
With the majority of the shop's volunteers shielding, Mells Village Shop in Somerset took to a local Facebook page to ask for help. June Costello from the shop says that this plea "produced a large and immediate response from our younger residents who cheerfully took up the slack in the Shop at a time of highly increased demand from locals who quickly cottoned on to the fact that village shops could supply necessities that supermarkets ran out of!"
Like others, Mells had to make some changes to keep volunteers and customers safe, including the creative idea of installing a Perspex counter screen made from old greenhouse panels that had been donated.  Shielding residents have been buddied up with a volunteer, and through these relationships, phone calls can be made for same-day deliveries form the shop.
June added: "The MVS Committee is very grateful to all the staff for rallying round and working long and arduous hours under difficult conditions, all the volunteers who have magically stepped up to the plate just when they were really needed and our loyal customers who have been so understanding about unfamiliar working methods and shortages and so supportive In our attempts to keep our villages operational in this national emergency."
And Plunkett would like to extend that congratulations to the committee members too.
Wye Community Farm
A group of young volunteers have taken on the very important role of helping to look after the animals at Wye Community Farm in Kent, and, with lambing season coinciding with lockdown, they have offered their help at a crucial time. The volunteers visit the farm individually with a parent, and often stay all night to help with the sheep. Volunteers such as Aoife (pictured) have worked tirelessly to look after the ewes and birth the lambs, and are greatly appreciated for their assistance in what can be a demanding and emotional job!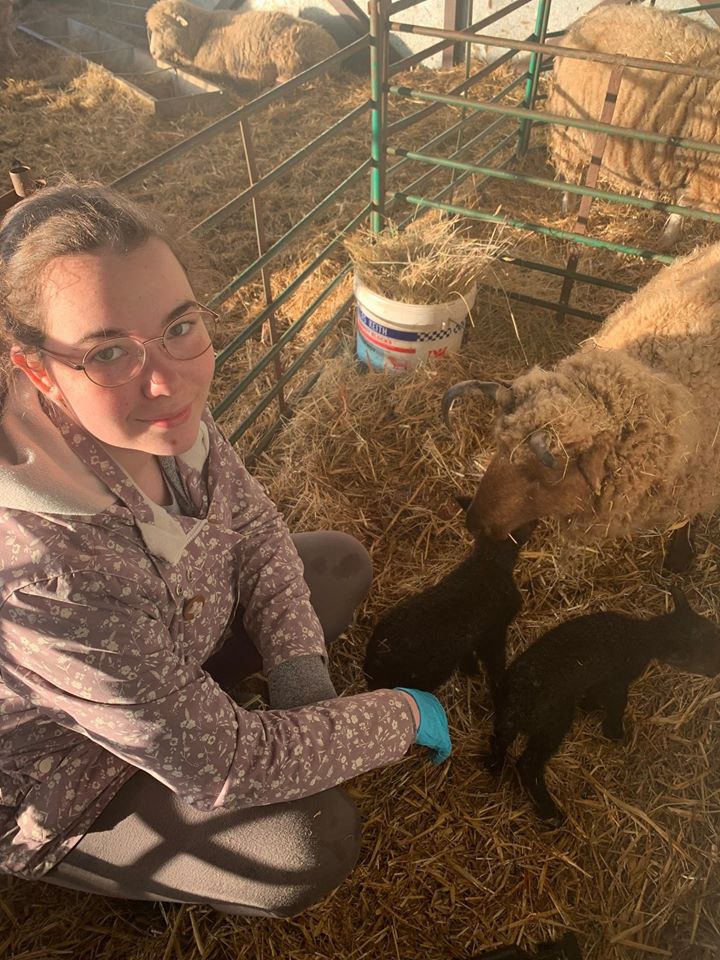 Well done to all the volunteers across the UK! Thanks to funding from The Co-op, Plunkett Foundation have been able to support many community businesses through lockdown. Please continue to share your stories with us – olivia.lanham@plunkett.co.uk