The resounding message from Plunkett's community business conference, Facing the Future: Together, was that "we can't stand still".
Representatives from community businesses all over the UK came together at this one-day event on 6 July in Birmingham, sharing experiences and ideas with peers, keynote speakers and panellists, partners and suppliers, and Plunkett advisers, with one delegate saying "it was extremely well organised and full of useful, stimulating, inspiring information."
Following a warm welcome from Stephen Nicol, Plunkett's Chair of the Board of Trustees, the first session featured a vibrant discussion around how the funding and support landscape for community businesses is evolving, and where opportunities lie for community businesses to address wider issues we're facing as a society. It was Dame Caroline Mason, Chief Executive of the Esmee Fairbairn Foundation, that said "we can't stand still", as the panel called for innovation from both funders and community businesses themselves; and there was resounding agreement that small steps community businesses could take to help tackle climate change and to address inequalities in society by promoting equity, diversity and inclusion would all add up to make a big difference.
This theme was one that continued throughout the day, with panellists in the "Creating inclusive community businesses: A rural perspective" session also commenting on how growth of the community business sector is the future of business in the UK. Immy Kaur, Founder of CIVIC SQUARE, told the audience not to let anyone make community businesses feel that what they're doing is small, and Woosh Raza, Director of People, Culture and Inclusion at NCVO explained that if we start with inclusion, diversity will follow.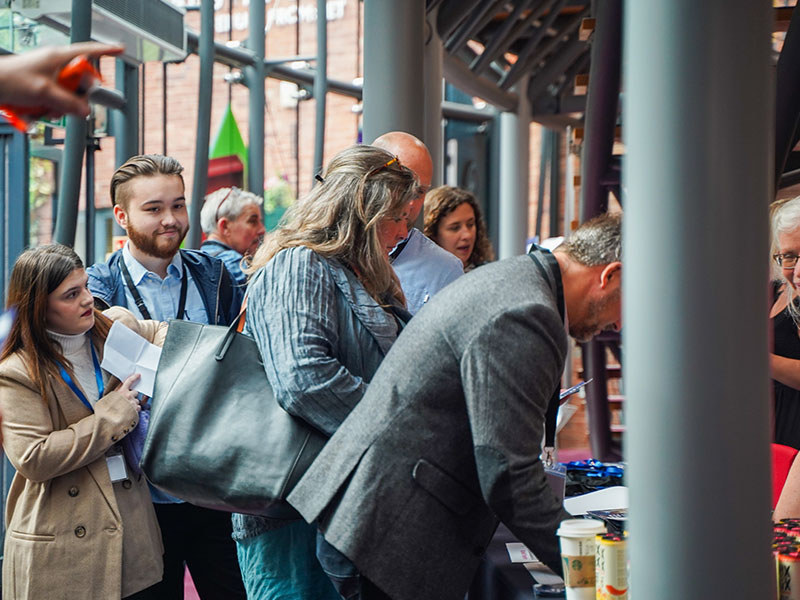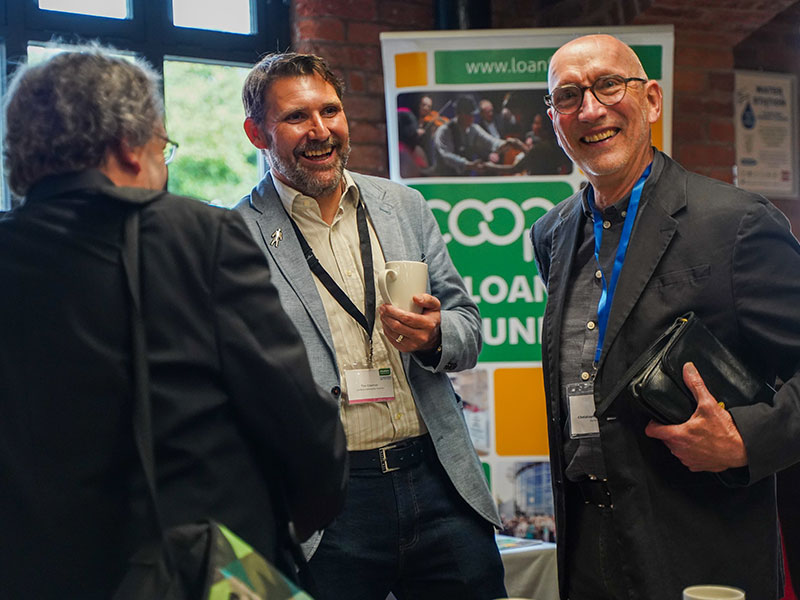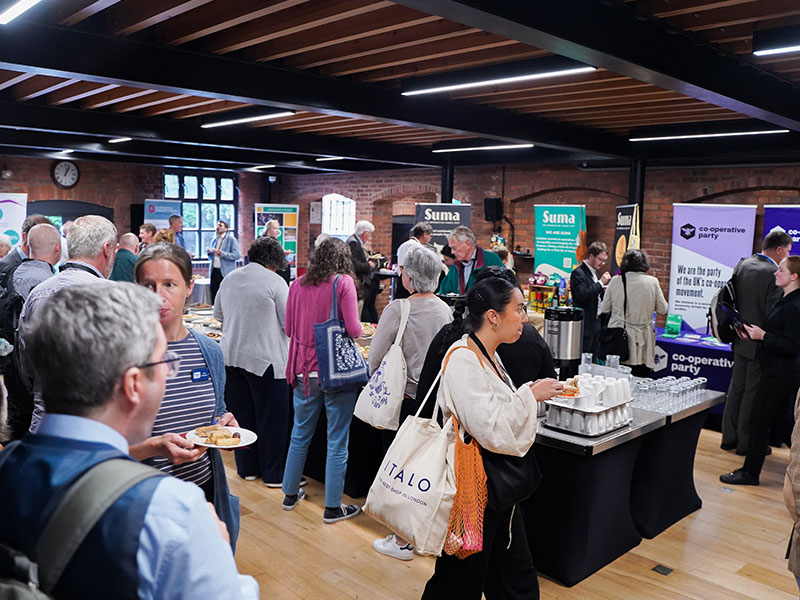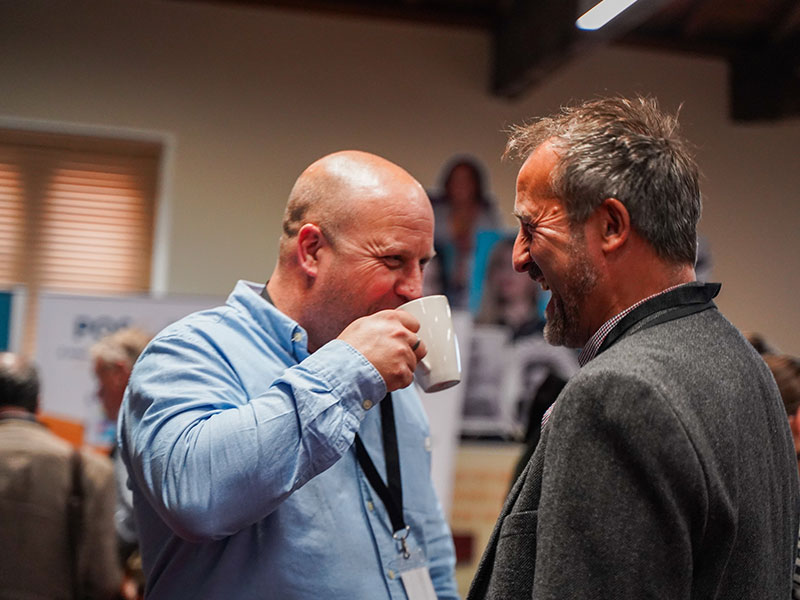 During the "Road to Net Zero: Community Businesses as Climate Champions" sessions, the panel encouraged community businesses to work together to become beacons of sustainability, role models for society, and to provide services that help to create a new norm. The big difference community businesses are making shone through as we heard from speakers across the day from the Auctioneers Arms in Caverswall, The Swan in Clewer, Sister Midnight, Farmborough Community Shop, The Bank at Chopwell, and Amberley Shop on the Common.
In the afternoon, we heard from James Lowman, Chief Executive of the Association of Convenience Stores, and Emma McClarkin OBE, Chief Executive of the BBPA, on the current trends, opportunities and challenges facing the retail and hospitality sectors. This session was followed by a lively Q&A around rising energy costs, the challenges in recruiting and retaining staff, with both community pubs and community shops pleased to hear about the lobbying and advocacy work being done to negotiate fairer prices for businesses.
The "Ask the Funders" panel featured representatives from a range of grant funding bodies, as well as John Dawson from the Community Shares Unit, who provided advice on the Booster Fund. Mark Purvis, Deputy Director for England at the National Lottery Community Fund and Kelcey Wilson-Lee from the Architectural Heritage Fund both encouraged groups to ask questions prior to submitting funding applications.
Finally on the main stage, our closing keynote Adam Henson inspired delegates with his talk about purpose-driven, values-based business and the importance of building an excellent team around you; urging them to consider environmental impact and food provenance in their work.
Elsewhere, a programme of workshops focusing on the streams of "Investing in People" and "Finance and Fundraising" were delivered by Plunkett advisers and external speakers throughout the day. For example, the workshop focusing on the Community Ownership Fund gave delegates an opportunity to learn more about the COF application process, eligibility, and life post-award, as well as the chance to speak with a successful recipient of a COF grant, Paul Manning from The George at Newnham on Severn. Plunkett are a delivery partner for the COF support programme; if you're interested to find out more about this fund and the support available, please visit the MyCommunity website.
The key message from Ishita Ranjan's workshop on Measuring and Reporting your Social Impact was "don't value what you measure, measure what you value"; and delegates in the morning session on Cost of Living: Making the Numbers Stack Up were left wanting more time. As a result, we'll be hosting study visits focusing on this topic during the autumn, so keep an eye on our events and training page for more information.
Outside of programmed sessions, there was a general buzz of inspiration and interest, with attendees remarking "What a brilliant day! The organisation, quality of the speakers, all the interesting conversations in the fringes and lovely exhibitors – all were just excellent."I'd personally like to thank all of our speakers, exhibitors, advisers and delegates for taking part – without whom the conference wouldn't have had such a buzz. If you haven't already done so, we'd love to hear your feedback and suggestions to help shape our plans for next year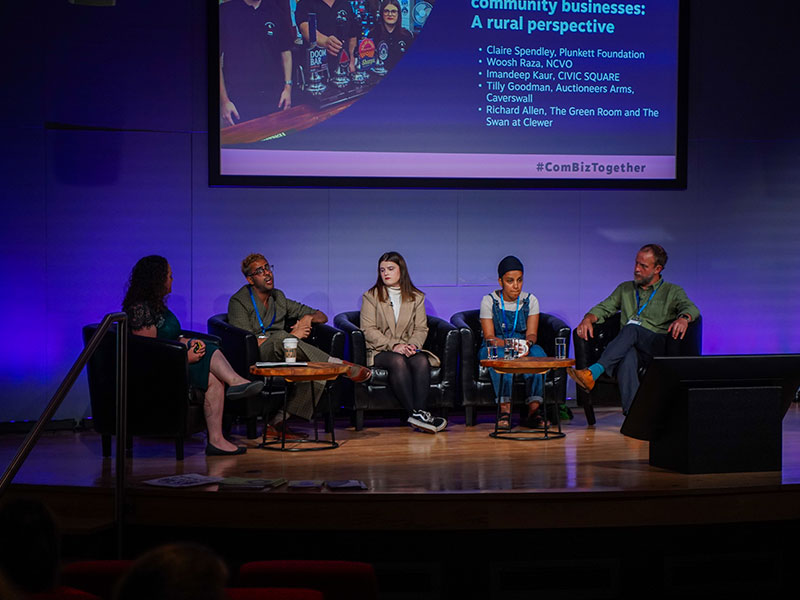 If you'd like to access support on any of the topics covered at the event, please don't hesitate to contact our community business helpline on 01993 630022 or info@plunkett.co.uk