Survey now live! What is the research about, and why are you doing it?
'Better Form of Business' is a series of research reports that have been completed annually by the Plunkett Foundation since 2011. The reports help Plunkett to understand the needs and health of the community business sector, trends in growth and services, and the important social, economic and environmental impact that community businesses create across the UK. Reports from previous years can be found in the reports section of our website.
The purpose of the research is to:
Help existing community businesses benchmark their business against others in the sector
to offer information and inspiration to new and developing community businesses;
to inform Plunkett's own strategic implementation of training and support;
to provide an evidence base for our advocacy work influencing national policy makers, in order to improve funding, legislation and policy for the benefit of community businesses across the UK.
The key themes we're exploring in the 2023 survey are:
Impact of the cost of living crisis
Creating equitable and inclusive opportunities
Energy, sustainability and climate action.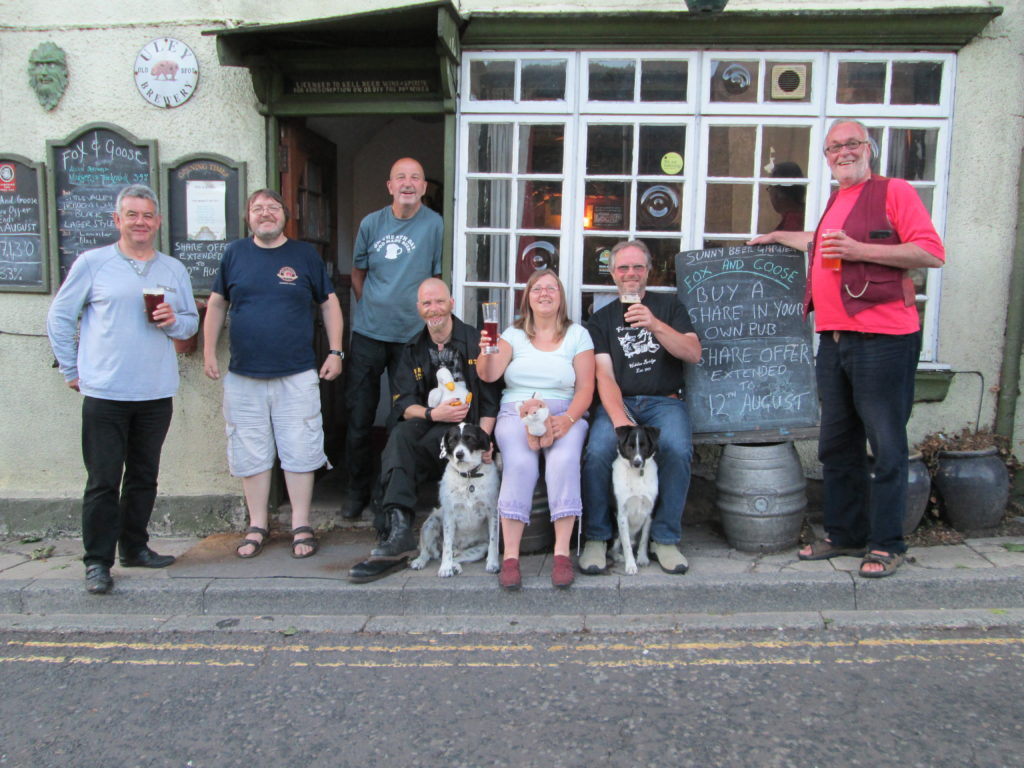 Who should fill in the survey?
The survey is open to all community businesses in all four UK nations. We welcome responses whether you are trading as a shop, pub, farm, woodland, or any other type of business.
All trading community businesses will have been sent a personalised link to the survey. Whilst we recommend that a member of your management committee is likely to be best placed to answer the questions, we have also made provisions if you felt that a manager or tenant is more able to do so.
Complete the survey here: https://www.tfaforms.com/5065721
The deadline for responses is Sunday 16th July
Financial data for the report will be gathered by us separately through annual returns submitted to the FCA and Companies House.
Why does it matter?
Without this research, we would not be able to communicate the needs and the impact of community businesses on a UK-wide scale. We used this information to inform the Scottish and Welsh administrations about their policies relating to community assets, as well as the UK government. In recent years our efforts in cooperation with partner organisations have borne fruit, with the Community Ownership Fund, the Welsh parliamentary Inquiry into Community Assets, and the Scottish government's commitment to integrating community ownership into its Community Wealth Building agenda.
Plunkett is the only UK-wide organisation supporting community ownership. Our specialist experience in working in rural areas has most recently taken on board by politicians and policy makers in reports by the 2022 All-Party Parliamentary Group for Rural Business and Rural Powerhouse and the 2022 findings report of the Welsh Inquiry into Community Assets.
This research is not just for those "at the top", though. Every year, developing community projects read these reports to learn about the community ownership business model. New and existing businesses reference the findings in business plans and funding applications, to demonstrate the benefits and robustness of their business model to funders and local authorities. This is not "just" research; the 'Better Form of Business' series is a useful resource for everyone involved in community business.
What's new in 2023?
In previous years, two separate reports were produced annually on the two most common types of community businesses, shops and pubs. However, in 2023 we have decided to open up the survey to all types of community business, because we would like to give greater visibility to all kinds of community business in the research we publish.
As in previous years, our plan is to carry out the research over the summer of 2023, by means of a sector-wide survey, analysis of publicly available financial returns, and analysis of Plunkett's own data. The research will be published in the autumn.
Now that the survey is open to all type of community business, we will publish a single report for the whole community business sector. We have discussed these plans with our membership, and based on feedback we understand that our members see great value in being able to access information (such as financial benchmarking) that is specific to the type of business that they operate. Therefore, we still plan to include information in the report that is specific to pubs and shops.
For other enterprise types, we will provide as much information as the size of the survey sample allows (so the more responses we get, the better!).
Our research is constantly evolving. If you have any suggestions or queries about our research, get in touch with Georgina Edwards, Research and Policy Manager (georgina.edwards@plunkett.co.uk)
Facing the Future Together
If you are interested in finding out more about the community business movement, then why not come along to the only conference for community businesses from across the UK, happening in Birmingham on Thursday 6 July?
If you want to join the Plunkett team in Birmingham, we're running our first face to face conference in 4 years. We're really excited about the programme and look forward to welcoming supporters from across the community business movement. You can read the agenda and book your tickets via this link.