Community Spirit & Daily Mirror Readers Secure the Future for The Trawden Arms
Trawden Forest Community Pub Group has announced that with the support of over 320 shareholders and its recent partnership with the Daily Mirror they have agreed to purchase the Trawden Arms, Trawden in Lancashire.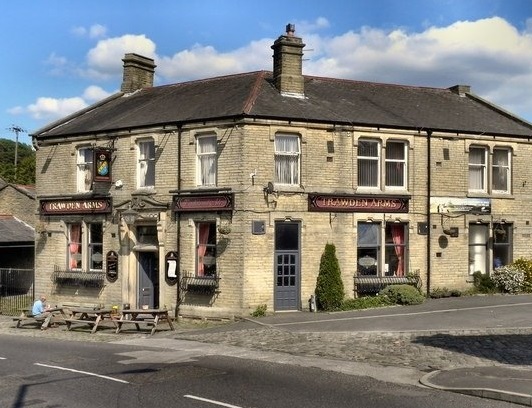 In the final week, of their seven week fundraising campaign, they were supported by readers of the Daily Mirror who bought shares and donated money for some extraordinary raffle prizes. The group managed to raise a final £75,000 to make the purchase of the pub possible.
James Alcock, Plunkett's Chief Executive, said "We're incredibly pleased to see that Trawden has successfully brought their community together in order to save their local pub. With many pubs facing difficulty across the country, we hope that their success and the support from Daily Mirror readers will inspire other groups to work together to safeguard the places and services that matter most to them."
Once the Trawden Arms purchase is final the village of Trawden will become the first village in the country with a community-owned pub, library, community centre and shop! Dave Webber, Chair of the committee said: "The residents of Trawden have taken a massive step in creating their own piece of history and we're all excited at agreeing the purchase of the pub on behalf of the residents."
The Trawden Arms will join a network of 150 community pubs across the UK that offer lifeline services to their communities – including cafes, shops, meeting places and more that really meet the needs of their community. They have been supported by Plunkett's More Than a Pub project, funded by Power To Change and the Ministry of Housing, Communities & Local Government.
Currently the Trawden Arms' share offer will remain open to capture the last remaining verbal financial commitments of investors and to provide a last opportunity for people to become part of this unique community pub.
To discover more about saving your local pub, shop or a community service that matters to you click here.