On Monday 10th October a team of ten Thakeham colleagues successfully completed a cycling challenge in aid of Plunkett, raising nearly £4,000 in the process.
Cycling between Thakeham's offices in Billingshurst and Wokingham, the 53.3 mile route took them to three community-owned businesses where the team had an opportunity to meet community business representatives and hear more about the benefits that come from having a community-owned business.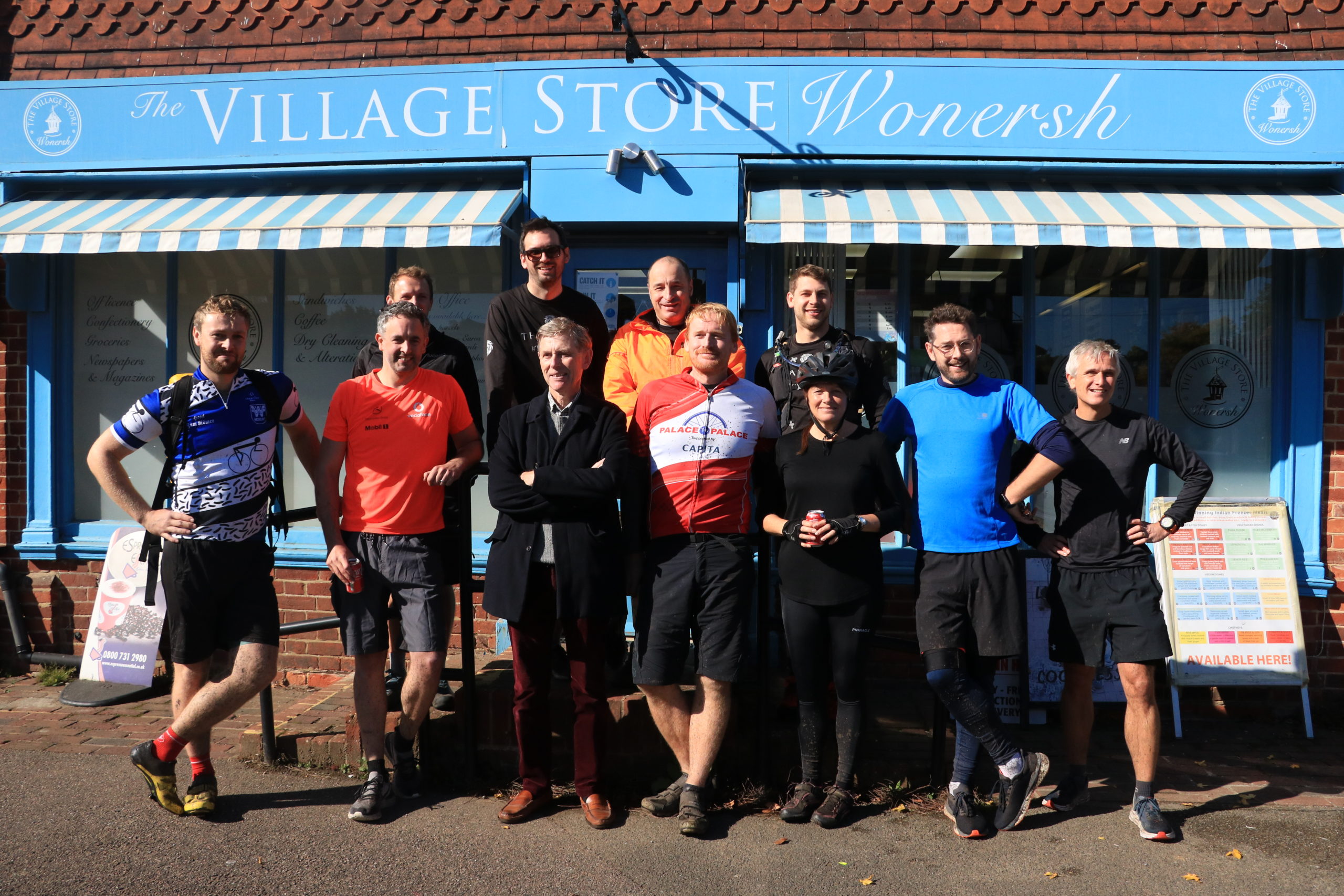 John Stebbings, Managing Director of Thakeham Strategic, said "Taking part in Ride for Plunkett was a brilliant opportunity to combine a huge team challenge with one of our key social value goals as an organisation – building local communities. Visiting local community businesses along our route gave us a great lift as we tackled this event and an understanding of why raising funds for one of Thakeham's long-term charity partners, the Plunkett Foundation, is so important to support their ongoing good work in our communities. A challenging but rewarding day in the saddle!"
Thanks to individual fundraising efforts as well as team fundraising activities including a 'what time will they finish' sweepstake, the Thakeham team have raised a staggering £3,896 for Plunkett. This money will help ensure that more communities like Slinfold, Wonersh and Shackleford, who the team visited, will be able to access Plunkett's support in helping them to set-up and run a community-owned business.
If you've been inspired by Thakeham's 'Ride for Plunkett' challenge, or perhaps your company is looking for its next corporate challenge, we'd love you to consider doing it in aid of Plunkett. If you have a fundraising idea already or maybe you'd like to talk through how you too could incorporate local community businesses into your fundraiser, why not get in touch with us on fundraising@plunkett.co.uk and we'll happily help you get your idea off the ground.