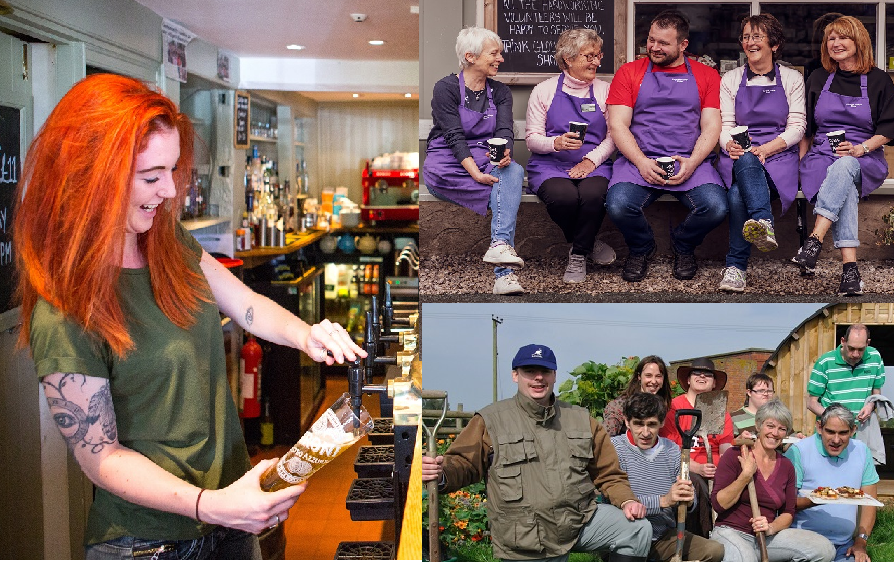 We're seeking to recognise the very best community businesses in the East of England.
The Plunkett Foundation is delighted to announce a new awards scheme – the Denbury Plunkett Communities Awards – that celebrate and reward community-owned businesses in the East of England that go the extra mile to help their communities and those in need.
The new awards, supported by Denbury Charitable Fund, will recognise the amazing work, dedication and successes of community businesses and are open to all community-owned businesses in Norfolk, Suffolk, Cambridgeshire and rural Essex.
There are six award categories to enter and entries can now be submitted online:
Employment & Training – community businesses offer employment, training and apprenticeship opportunities that help rural villages to thrive.
Environment – many community businesses operate in sustainable ways to reduce their impact on the environment.
Technology – plays a key part in making services more accessible and helping communities stay connected.
Re-localisation of Produce – stocking local produce or using local energy or services – community businesses play a key role in supporting local producers.
Volunteering – without the daily efforts of thousands of volunteers many community-businesses simply wouldn't exist and essential shops, pubs and services would be lost for good.
The Denbury Community Contribution Award – this award recognises the outstanding contribution that an East of England community business or individual has made to their local community.
In addition to being celebrated for your success, the winners of each category will receive a commemorative plaque, an award of £150 and will go forward to the annual Rural Community Business Awards – run by the Plunkett Foundation for community-owned businesses throughout the UK.
All entries will be assessed by a panel of judges who will shortlist three finalists per category and then go forward for a public vote. The winners will be announced at an awards ceremony on 18 October 2022 held at the community-owned The Locks Inn, Geldeston, Norfolk.
Community businesses are businesses that are owned and run by their community for their communities, their primary purpose is to provide vital services on which people depend, such as access to food and essential goods, cash and postal services, health-related services and social meeting spaces. The awards celebrate the unique contributions these community businesses make, creating resilient, thriving and inclusive rural communities.
How to submit your entry: 
Entries must be received by: Friday 2 September 2022 . Use this entry form to nominate your community-owned business – Entry Form
Short-list award winners will be announced week commencing: Monday 12 September 2022
Short-list entries will be open for public vote from week commencing: Monday 12 September 2022