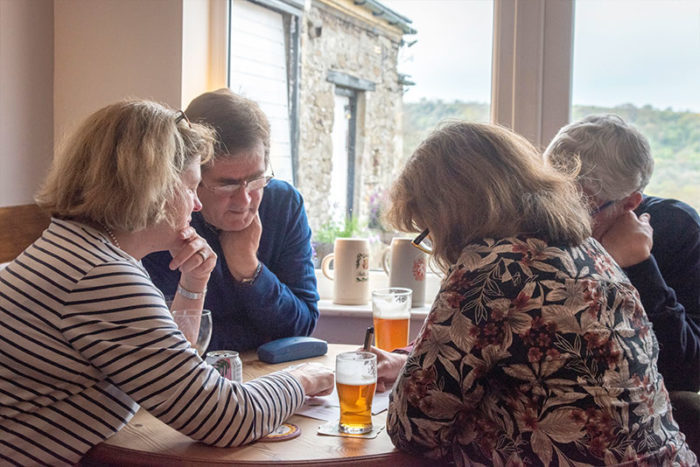 Join our Focus Groups for Community Pubs and Shops
As part of this year's Better Business research, we will be running a series of focus groups for community shops and pubs, to feed into our annual state of the sector reports. This is a chance for you committee members, staff and volunteers to hear and reflect on the initial findings of the Better Business survey conducted April-May 2022.
The discussion groups will take place on Zoom and centre on four themes – Volunteering, Local Food, Young People & Employment and Sustainability and Climate Action. These sessions are open to all open and trading community pubs and shops. For some topics, more than one time is available.
Please contact Georgina Edwards, Policy and Research Manager (georgina.edwards@plunkett.co.uk) if you have any questions, or if you have any requirements for attending the session.
| Topic | Date/time | To book… |
| --- | --- | --- |
| Volunteering | Friday, 20 May 2022, 11.00am – 12.00pm | CLICK HERE |
| Local Food (1) | Monday, 23 May 2022, 14.00pm – 15.00pm | CLICK HERE |
| Local Food (2) | Tuesday, 24 May 2022, 19.00pm – 20.00pm | CLICK HERE |
| Young People & Employment (1) | Wednesday, 25 May 2022, 11.00am – 12.00pm | CLICK HERE |
| Sustainability & Climate Action | Thursday, 26 May 2022, 11.00am – 12.00pm | CLICK HERE |
| Young People & Employment (2) | Thursday, 26 May 2022, 19.00pm – 20.00pm | CLICK HERE |