Join our Funding Friday webinars – focusing on raising and managing funds for community businesses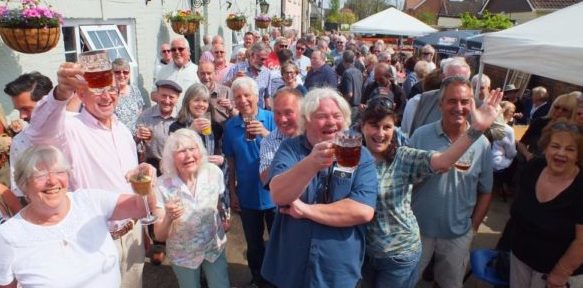 Hannah Barrett, Plunkett's Senior Project Manager, highlights the fundamentals of funding success and Plunkett's upcoming funding webinars.
To create, run and develop a successful community business a diversified funding mix is essential. This means bringing in finance from an array of sources – grants, loans, community shares, donations and sales. It is also important to put in place good financial management so you do not lose money through bad practice and are running a compliant business.
To help you plan your funding mix the Plunkett Foundation is hosting an array of short practical funding webinars, collectively named Funding Friday, on Friday 26th March. Join us to learn how to successfully secure funding for your community project and maintain good financial practice to ensure your community business remains viable.
In one day we will cover everything from applying for grants, securing loan finance and good financial practice to raising money directly from your community. You will be able to ask questions to sector experts, discuss hot topics and receive practical advice.
All webinars are FREE but please book now to secure your place!
Funded through the More than a Pub programme, with thanks to Power to Change and the Ministry of Housing, Communities and Local Government, the webinars will be pub themed but suitable for all community business. Participants from across the UK are welcome.
Friday 26th March – Free Webinars:
If you're unsure as to which webinar is best for your group speak to one of our advisers on 01993 810730