Plunkett Foundation and partners are delighted to launch a new fund – the Community Shares Booster Fund
A new fund has launched today to generate further investment that will enable more businesses and communities to flourish. The Community Shares Booster Fund is offering grants and match funding to community businesses in England that are raising money through community share offers.
Community shares – are a way for people to pull together and take ownership of local buildings and land, or to develop new essential services for the benefit of people in their community.  They give local people a real stake in these businesses. To date, there have been 126,340 investors in community shares, allowing people to take ownership of the services and spaces that matter most to them. It helps empower people at grass roots level, enabling them to have greater control over what happens in their community.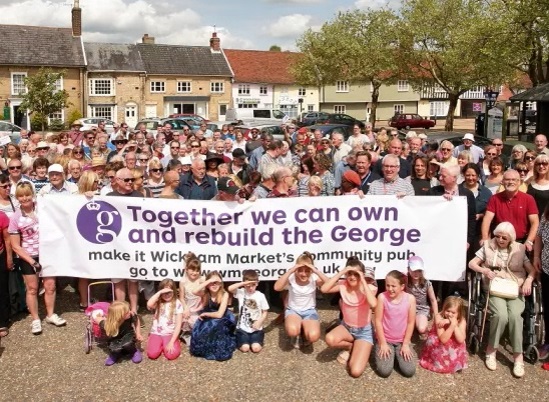 This innovative form of finance is uniquely available to co-operative and community benefit societies. It provides them with much needed money to start, grow and be sustainable.
More than £200 million has been invested in UK community businesses in the last decade, using community shares. They are a flexible and effective way to raise finance: an incredible 92% of all organisations that have used community shares are still trading.
a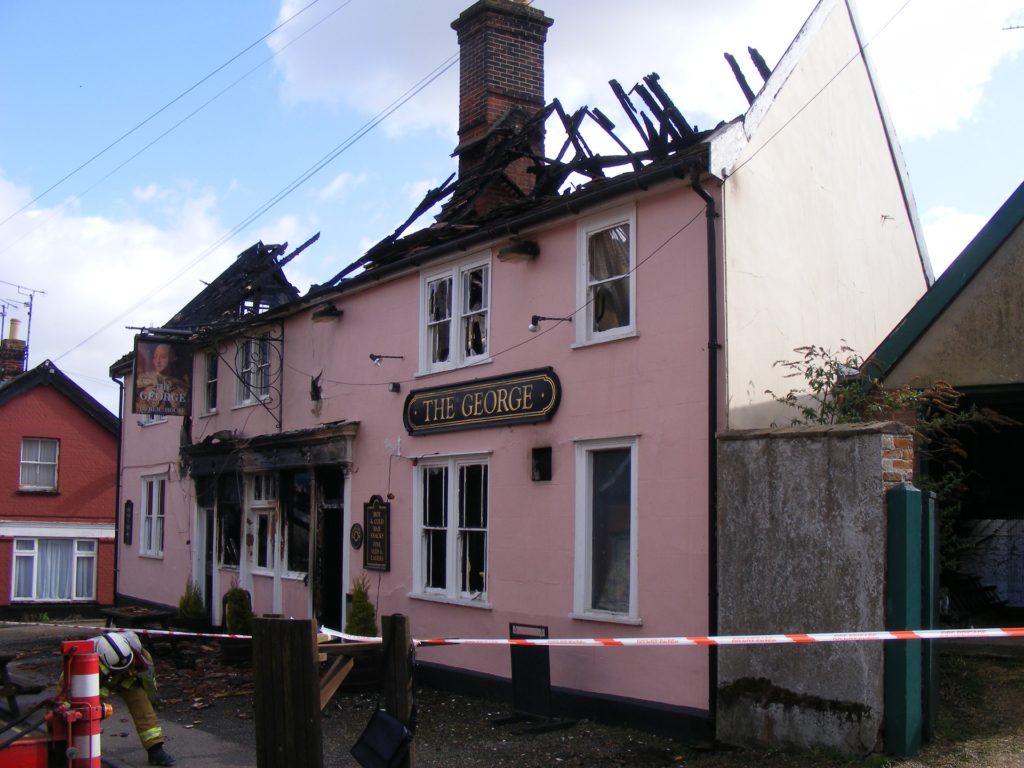 Saving The George & the heart of Wickham Market
In 2013, a devastating fire almost destroyed the 500-year-old George Inn, the last remaining pub in Wickham Market, Suffolk. Bringing the community together a band of passionate volunteers sought to buy, rescue and restore the ancient pub and create a vibrant social hub at the heart of its community.
Commenting on the monumental rescue, Claire Spendley, Head of Community Business, Plunkett Foundation, said: "With 330 shareholders (and counting), support from the National Lottery Heritage Fund and a Booster Fund award the community is on its way to an amazing rescue. Restoring not only the pub but a cherished part of their town and community's history. Through their vision they're making their village a better place to live, work and visit."
Claire Spendley, Head of Community Business, Plunkett Foundation, said: "For many people being able to buy a community share in a local business means so much more than supporting a well-loved pub, shop or service. It is about creating a better place to live, creating local jobs, helping their friends and neighbours, supporting the vulnerable and less fortunate and making a place that they love secure and able to flourish in the future."
Rose Marley, CEO, Co-operatives UK said: "We're proud to be launching the Community Shares Booster Fund, which will enable more communities to take control of the spaces and services that are important to them. Community ownership via community shares has been one of the biggest democratising forces in our economy of recent years.
"We're keen to spread the word and reach groups that are currently less well represented in the community shares market – younger people, minoritised ethnicities and those based in areas of greatest disadvantage. We're also keen to support proposals that focus on climate change and digital inclusion."
Tim Davies-Pugh, Interim CEO, Power to Change, said: "At Power to Change, we know for communities to thrive, local people need to feel consulted and have a sense of self-determination. Taking ownership of the spaces and places that matter most is an important part of taking back control.
"Community shares are an accessible way for community businesses and organisations to generate funds, grow local support and raise the profile of their organisation, whilst giving local people an equal stake and say in how things are run. That's why we are launching a new Booster Fund, which will support more community businesses to secure the long-term future of their community spaces."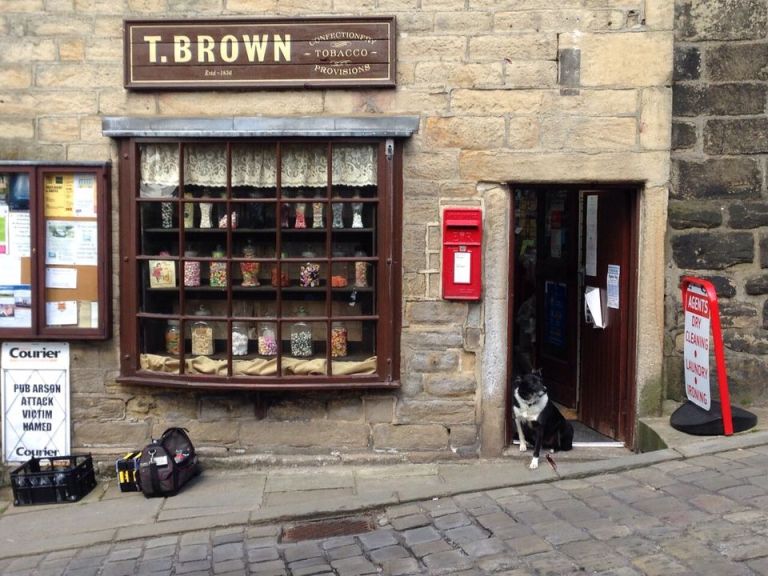 Heptonstall community shop & post office
To find 'How to' set up a community business, whether community shares could work for you and to discover more about our FREE support and advice contact our friendly team info@plunkett.co.uk or 01993 630022.