Wishing Harriet English, Plunkett's Head of Engagement, all the best for the London Marathon on Sunday
On Sunday, alongside thousands of others our Head of Engagement, Harriet English will be running her first ever London Marathon to raise funds for the Plunkett Foundation and Prostate Cancer Research. We are incredibly proud of Harriet and wish her every success as she completes this epic challenge.
Harriet's dedication to the training has been hugely impressive – she's been running from home in Oxford, to our offices in Woodstock to do a day's work, then running home again… It's exhausting even thinking about it! She's put in the miles and absolutely deserves her chance to take part in this iconic event and we are so grateful that she's taking part on behalf of our charity.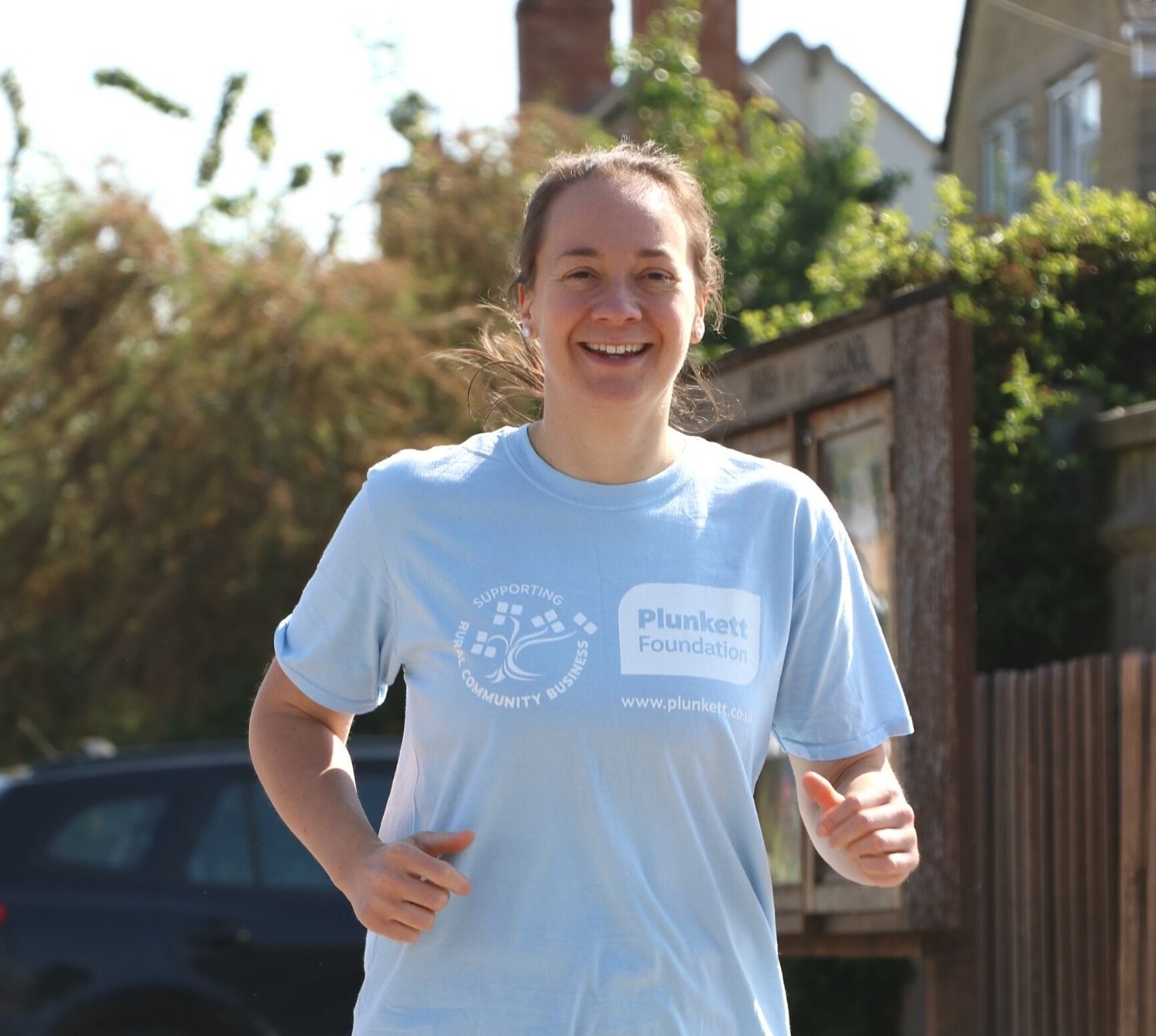 Harriet leads the Engagement Team here at Plunkett and they have been working hard on our fundraising activities all year. This has been a new area of work for the Foundation in 2021, and we have been so heartened to see how community businesses and partners in the sector have supported our efforts. Fundraising (and it doesn't all need to about running, as demonstrated by our recent cake sale at Chastleton House) is something we are looking to embed in our annual activities. The donations received contribute directly to the provision of our frontline advisory support services for community businesses and developing projects all across the UK, protecting this core service against fluctuations in funding.
Harriet is very much leading her team from the front and if you felt able to support her challenge, and contribute to our work that would be greatly appreciated. You can read more about her challenge and why she is running for Plunkett Foundation and Prostate Cancer Research via this link
Also if, like me you'll be following the marathon from home on Sunday you can directly track Harriet's progress by logging her number 8861 in to the London Marathon app.
On behalf of myself, the staff, trustees and our membership we wish you well Harriet! Good luck and enjoy your day.
James Alcock,
Chief Executive