As we gear up to announcing our 2023 Rural Community Business Award finalists on the 23rd October, we'd like to introduce you to our panel of judges who have carefully considered this years nominations
The Rural Community Business Awards wouldn't be able to take place without the kind support of our sponsors. Thanks to their generosity, Plunkett's annual awards campaign is able to recognise and celebrate the outstanding achievements of community-owned businesses and the dedicated individuals involved with them. Below we introduce each of our judges who had the difficult task of selecting this year's Rural Community Business Award finalists.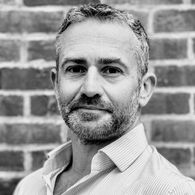 Damon Turner
Partner at Welbeck Land

Damon, a Partner at Welbeck, has over 20 year's experience in land promotion and place making. Preferring to work with communities and key stakeholders he believes in engaging with those who have a vested interested in how developments might impact them. He is an advocate of phased place making and that enhancing bio-diversity should be central to development proposals.
Damon is also the Welbeck lead on the North Barnes Farm project.
Damon also has roles with a number of charities focusing on homelessness and rehabilitation and mental health. Away from work Damon can usually be found exercising be it in the gym, out cycling or scaling a mountain.
The North Barnes Farm Partnership are the kind headline sponsors of the Rural Community Business Awards.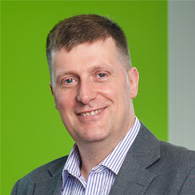 David Alcock
Partner at Anthony Collins Solicitors LLP

I am a partner with Anthony Collins, a social purpose law firm working across England and Wales to improve lives, communities and society. My work began with governance for community regeneration projects, and has developed into supporting all kinds of organisations using enterprise to achieve a social purpose. I write constitutions and advise on corporate design, including regularly advising on board and member disputes and conduct issues.  I also advise on contracts, grant funding and social investment.  I have lots of experience in establishing community ownership and promoting the co-operative principles through legal structures.
Anthony Collins Solicitors LLP are the kind sponsor of the Rural Vision Employment and Training Award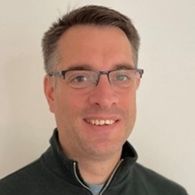 David Knight
Community Development Manager at Co-op

David is a Community Business Partner at The Co-op and responsible for ensuring the operational delivery of the organisation's community plan and initiatives across all business units. He also plays a role in developing relationships with the broader Co-operative movement.
Co-op is one of the world's largest consumer co-operatives with interests across food, funerals, insurance and legal services. Owned by millions of UK consumers, the Co-op operates over 2,400 food stores, over 800 funeral homes and provides products to over 5,000 other stores, including those run by independent co-operative societies and through its wholesale business, Nisa Retail Limited. Employing almost 60,000 people, the Co-op has an annual turnover of over £11billion and is a recognised leader for its social goals and community-led programmes. The Co-op exists to meet members' needs and stand up for the things they believe in.
Co-op are the kind sponsors of the Rural Vision Technology Award.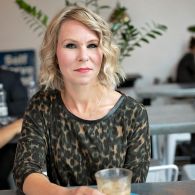 Helen Mincher
Communication Consultant at Power to Change

Helen is an experienced marketing professional, having spent 15 years working for online corporations (Yahoo! and LinkedIn) managing marketing teams and building her craft. Helen moved her young family from the big smoke to the green fields of Yorkshire and focused on pursuing her passions. She built Flip The Dog, a social enterprise that makes yoga leggings from recycled plastic. She went onto create Roast Marketing and offers a variety of marketing services and training to the social enterprise and charity sector.
Helen has had direct experience working with and supporting community business since 2018, when she supported SSE with their Community Business Trade Up programme Over the last year, Helen has worked with the Power to Change team, helping to advocate for and champion community business.
Power to Change are the kind sponsor of the Rural Vision Environment Award.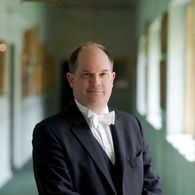 Justin Nolan
Director of Development at Eton College

Justin took a history degree at Trinity College, Cambridge.  He joined Eton in 1991 and has been here ever since, save for a short foray into the world of fund management where he worked for Société Générale with a focus on emerging markets.
Justin teaches history and history of art at Eton.
Between 2006 and 2017 he was a House Master.  Between 2017 and 2020 he was the Deputy Head (Co-Curricular) in charge of sport, music, drama, outdoor education, the CCF and a host of other associated activities.
Justin is currently Director of Communications and Development at the College, and is Eton's lead on the North Barnes Farm project. He is passionate about legacy, stewardship and creating thriving community-centric places.
Justin is married to Rachel and they have four children.
The North Barnes Farm Partnership are the kind headline sponsors of the Rural Community Business Awards.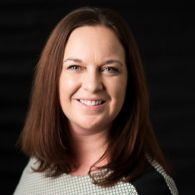 Kelly Barter
Head of Customer Service at Ansvar Insurance

Kelly's career within the financial services industry spans over 24 years, with the past 12 being spent with her current employer, Ansvar Insurance where she is Head of Customer Services. In this role, she manages the operational underwriting teams and ensures that Ansvar's products and services provide the best solutions for their customers.
Ansvar is a specialist Charity and Community insurer, and a proud part of the Benefact Group; a group of financial services organisations who are the 3rd largest corporate donors in the UK. We donate all available profits to charities and good causes and have donated over £200m since 2014.
Giving back is at the heart of everything Ansvar do, and Kelly leads on their social impact initiatives, where the team regularly get involved in fundraising and volunteering to give back to their local community
Ansvar Insurance are the kind sponsors of the Rural Vision Volunteering Award.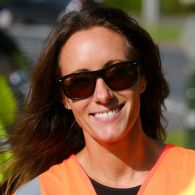 Natalie Ward
Head of Strategic Relationships at Voneus Broadband

I lead all external affairs, relationships, and partnerships at Voneus Broadband to ensure rural communities can get much needed broadband connectivity.
Almost 15 years' experience in telecommunications working to transform the UKs connectivity.  Joined Voneus Broadband, with a clear ambition to tackle the challenges to providing connectivity to rural areas and close the digital divide between rural and urban UK.
Real advocate for digital inclusion, digital skills and digital innovation and the social and economic benefits digital can realise.
I am a qualified Mental Health First Aider, Chartered Manager and Fitness Instructor.
Voneus Broadband are the kind sponsors of the Rural Vision Inclusivity Award.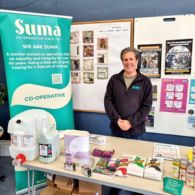 Nigel Kaye
Co-op Member at Suma Wholefoods

We are Suma.
Suma is a wholefood collective founded in 1977 by a liberally-minded group of people who believed there was a better way, and actively set out to create it.
Today we are stronger than ever. We deliver over 7000 vegetarian, natural, responsibly sourced products to businesses and communities across the UK and internationally. We are one of the largest equal pay co-ops in Europe, working together to improve our society and support our suppliers and customers.
We source the most delicious and sustainable products, inspiring change for good.
I have worked at Suma for over 11 years as a member and as part of being a member is to work in different areas of the business. I came into Suma with a marketing background and over the years have done a number of marketing roles including sponsorship and donations, promotions and new product development. However outside of marketing I have tried my hand at many roles I would have never considered doing in my old careers such as; warehouse roles picking, working in a freezer, checking, loading trucks and even driving fork lifts. It has been very varied and rewarding.
My role in sponsorship and donations led to the start of the relationship with The Plunkett Foundation around 7 years ago. We are proud and fortunate to be able to support the Community Awards. The fit between the two organisations is perfect, both believe in community and the co-operative model to bring change and development. As always we are excited to be involved the awards and discover the great stories from all the nominations and celebrate the winners at the awards event in November.
Suma Wholefoods are the kind sponsors of the Rural Vision Community Food & Local Supply Award.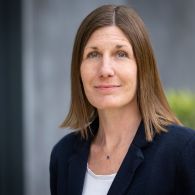 Sarah Crush
Social Value Manager at Thakeham

Established in 2003 and based in West Sussex, Thakeham delivers sustainable homes and strong communities, from providing private residential developments, high-quality, tenure-blind affordable homes and open spaces to infrastructure, facilities and strategic land services.
Thakeham's industry-leading approach to zero carbon ready homes, biodiversity and the environment, alongside its commitment to people, communities, and creating amazing places to live, put it at the forefront of placemaking in the UK.
Sarah Crush, Social Value Manager, is experienced in community engagement and charitable works. Passionate about community creation and active living, Sarah is delighted to sit on the Rural Community Business Awards judging panel again this year.
Thakeham are the kind sponsors of the Community Contribution Award.