The Community Pub Business Support Programme
More than a Pub is a unique three year programme established to help support community ownership of pubs in both rural and urban communities in England and grow the range of services they offer to help local people. Its value is £3.85 million and is jointly funded by the Ministry of Housing, Communities and Local Government and Power to Change.
We're leading this exciting programme and delivering it in collaboration with Co-operative & Community Finance, Keyfund, the Campaign for Real Ale (CAMRA), Co-operative Mutual Solutions, Pub is the Hub and Locality. For the first time it offers the community pub sector access to an end-to-end support programme including capacity building and a finance package made up of loans and grants.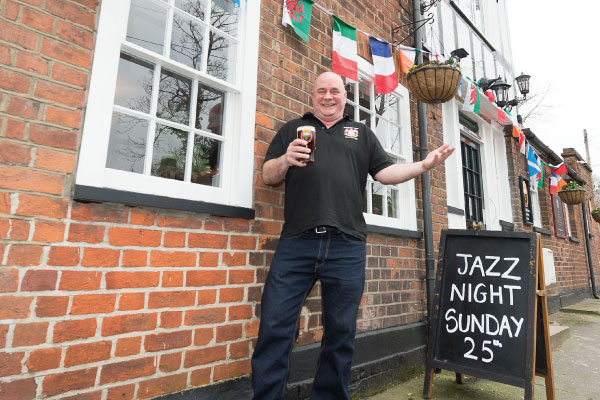 Why community owned pubs?
Over the last 10 years the UK has lost nearly 8000 pubs – around a fifth of all pubs nationally. For many communities, pubs are not just a place to eat and drink; they are central to people's sense of place and identity and they foster belonging and community cohesion. In rural areas pub closures can represent the loss of the last community meeting space and trading facility.
The programme will increase the number of community-owned pubs open and trading and will grow the range of services they offer to help the wider community and address local issues. Services provided by community pubs could include a shop, post office, library, internet café, cash point, police surgeries, lunch clubs for the elderly, prescription services and informal meeting spaces for a range of community activities such as sports teams, choirs, live music and walking groups.
The programme offers funding and support to community groups who wish to take ownership of their local pub and who need help to develop their ideas and plans. We specifically wish to work with groups committed to delivering a pub for the benefit of the wider community.
We have put together a number of Community Pub case studies which provide details on what a community pub is:
We also have a number of Community Pub case study videos which provide further details on what a community pub is:
"When the members of a community come together for a common cause, without purely financial or commercial motives, when they co-operate and collaborate to save or preserve something that is important and valuable to their community, they can unlock something very powerful"
Julian Ross, The Old Crown
Need some help?
If you are interested in learning more about community business, the support we have available and the work we do supporting rural communities across the UK, please do contact us and we will get back in touch very shortly.