More Than A Pub: The Community Pub Business Support Programme
The More Than A Pub programme, funded by Power to Change, is currently closed to new applications for support. The programme will relaunch in June 2019.
Plunkett is still here to help, we continue to provide advice and support to community groups across the UK via a number of other projects. If you would like assistance to take over, set-up or save a pub in your community please contact Plunkett via our online enquiry form, email info@plunkett.co.uk or call 01993 810730. Please also visit our Community Pubs Network page, to find out more about help and support available and keep up to date with learning events coming up.
More Than A Pub ran for three years and provided a mixture of business support, grants and loan finance to over 180 communities across England. We anticipate that through the next programme we will once again be able to help urban and rural communities in England to purchase and run their local pub.
Please do contact us if you have any queries, or sign up to our newsletter to find out when the new programme launches.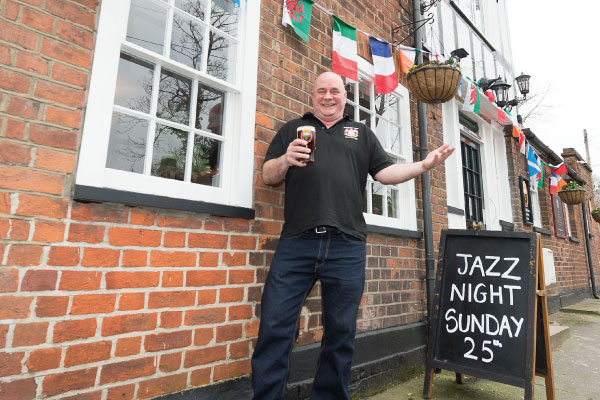 Why community pubs?
Over the last 10 years, the UK has lost nearly 8000 pubs – around a fifth of all pubs nationally. For many communities, pubs are not just a place to eat and drink; they are central to people's sense of place and identity and they foster belonging and community cohesion. In rural areas pub closures can represent the loss of the last community meeting space and trading facility.
The programme will increase the number of community-owned pubs open and trading and will grow the range of services they offer to help the wider community and address local issues. Services provided by community pubs could include a shop, post office, library, internet café, cash point, police surgeries, lunch clubs for the elderly, prescription services and informal meeting spaces for a range of community activities such as sports teams, choirs, live music and walking groups.
The programme offers funding and support to community groups who wish to take ownership of their local pub and who need help to develop their ideas and plans. We specifically wish to work with groups committed to delivering a pub for the benefit of the wider community.
We have put together a number of community pub case studies which provide details on what a community pub is:
We also have a number of community pub videos providing further details on what a community pub is:
"When the members of a community come together for a common cause, without purely financial or commercial motives, when they co-operate and collaborate to save or preserve something that is important and valuable to their community, they can unlock something very powerful"
Julian Ross, The Old Crown
Need some help?
If you are interested in learning more about community business, the support we have available and the work we do supporting rural communities across the UK, please do contact us and we will get back in touch very shortly.