Claire Spendley, Head of Community Business shares her experiences at the beginning of National Work Life Week
This week is National Work Life Week, an initiative of Working Families, (the UK's national charity for working parents and carers), which aims to get both employers and employees talking about wellbeing at work and work-life balance.
Today our Head of Community Business and member of the Senior Leadership Team, Claire Spendley shares her experiences of being a full-time working mum and sets out how she has used Plunkett's policies at work to support her work life balance.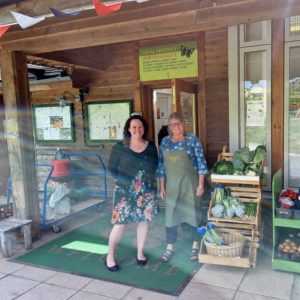 As a full-time working mum to two boys, aged 9 and 6, I experience first-hand the challenges of juggling a career and busy family life on a daily basis. The fact is, the education system in the UK isn't designed for working parents. The primary school my boys attend is fantastic – but school hours from 8.40am – 3.15pm make it impossible to work full-time. In an effort to make life easier for working families, the school runs an after-school club. However, it is expensive, it is only available 4 days per week, and even then it finishes at 5pm. And don't get me started on school holidays!
For decades, the solution to this for most families has been that one parent works part-time – but I love my job and my husband loves his, so we shouldn't have to choose! I feel incredibly lucky to work for the Plunkett Foundation – an organisation that has fully embraced flexible working to allow its employees to work around other commitments. For me, that means leaving the office mid-afternoon two days a week to pick up my children and working from home for the rest of the day. But it's not just the logistics of school runs and childcare that my employer is willing to flex on. My eldest son is deaf, so there are the added challenges of hospital appointments, meetings with his Teacher of the Deaf, and occasionally having to visit school with no notice, because his hearing technology has stopped working. I am also currently attending my own regular medical appointments, as I'm in the midst of a course of treatment to help manage PTSD. Once a week, I have an hour-long appointment during the working day, and need some time away from work afterwards to recover; and Plunkett has afforded me the flexibility to do this without asking for permission.
What I'd really like to see is a change to the system, so this kind of arrangement becomes the norm for all working families, rather than the exception. But in the meantime, I feel incredibly well-supported, and trusted, by my employer to manage my working week in a way that works for me.
How are you engaging with National Work Life Week? We'd love to hear your experiences and share how the community-owned business network foster a positive work life balance. Visit the National Work Life Week website to find out more and contact communications@plunkett.co.uk with your stories.