The Denbury Plunkett Communities scheme produces a map of East of England Community businesses.
From the north coast of Norfolk down to Clacton-on-Sea, and from Cambridge across to Southwold, there are 80 extraordinary independent, community-owned businesses for locals and visitors to discover and enjoy. The free map, which will be available to pick up in shops, pubs and venues throughout the counties, will make it easier for locals and visitors to reap the benefits of the many innovative, impactful, and inclusive community-owned businesses on their doorstep.
The Denbury Charitable Fund was established by Suffolk-based housebuilder Denbury Homes to support charities and groups in East Anglia. Working in partnership with Plunkett Foundation, Denbury Charitable Fund set up the Denbury Plunkett Communities Scheme.
The scheme supports community businesses in Norfolk, Suffolk, Cambridgeshire and rural Essex that create vibrant villages, provide local jobs, embrace green initiatives and help the vulnerable and most disadvantaged in today's society. These businesses play a crucial role in advancing equality, diversity, and inclusion by creating spaces that are safe and welcoming to all.
In Norfolk, the White Swan in Gressenhall, a recently reopened and refurbished community-owned pub with a children's play area in the beer garden and gorgeous Cart shed for private events. Itteringham Community Shop & Café, community-run for almost 30 years, this cyclist friendly café is the ideal stop off for visitors exploring National Trust's Blickling Hall and the north Norfolk cost.
The Locks Inn is a family-friendly, remote riverside pub on the River Waveney on the Norfolk/Suffolk border with a huge beer garden, good food and quality ales – plus regular live music events.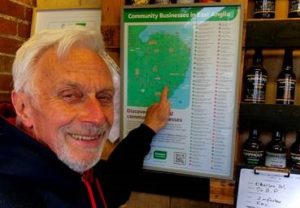 Joshua Hopkins of the Denbury Charitable Fund and Land Director at Denbury Homes said: "We are really proud to have produced this fantastic resource as part of our long-standing partnership with the Plunkett Foundation"
"We pride ourselves on creating thriving communities in East Anglia and are passionate about supporting these vital local businesses. The Denbury Charitable fund is delighted to have partnered with the Plunkett Foundation on this project to support community-run shops and pubs across East Anglia."
Find places to eat, drink and shop!
James Alcock, Chief Executive at Plunkett Foundation said: "The Plunkett Foundation – Denbury Homes partnership has been a huge success for community businesses across the East of England. Having worked together with Denbury over the past 3 years, Plunkett has been able to offer advice, support and funding to groups thanks to their support.
This map was made possible by their generous charitable donation, and we hope that it will inspire people to explore the area, find community businesses and try new places. There are some wonderful riverside pubs and shops in these counties and many businesses located on cycling, walking and horse riding routes."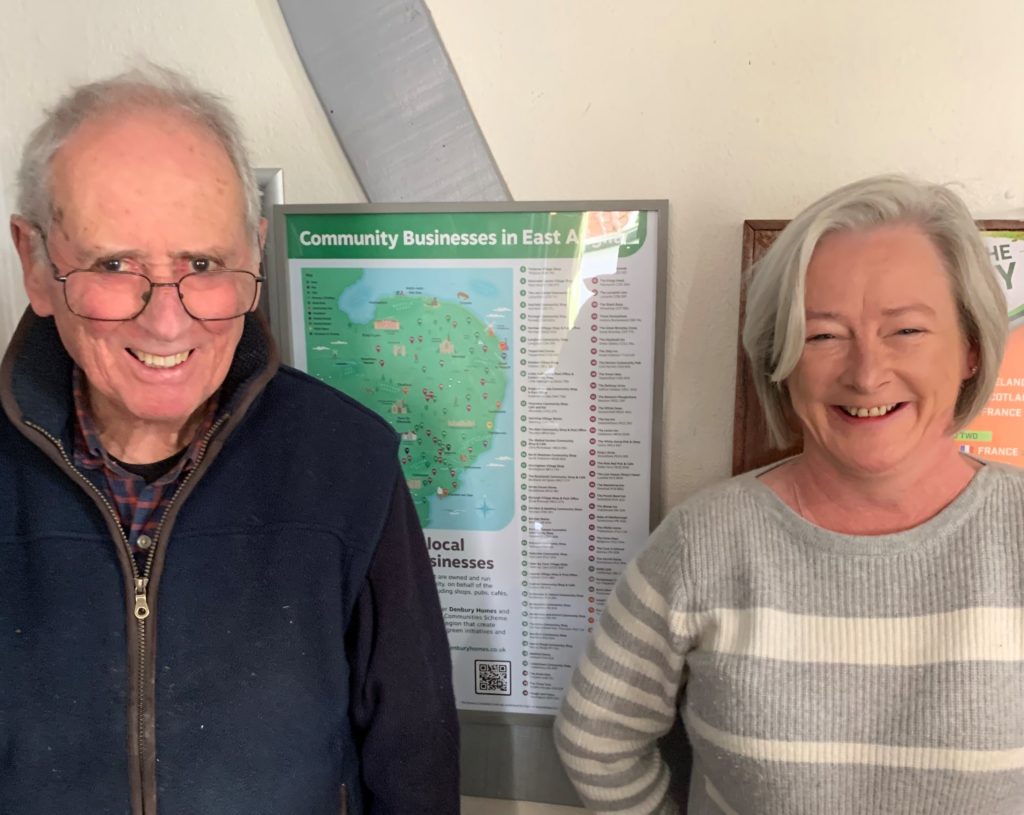 There has been a boom of community-owned businesses throughout Suffolk, and there is a vast variety of independents to explore, ranging from stores, cafes, and a country market to community woodlands, pubs, and community hubs. Each business is distinctive to its community.
For instance, in the village of Somersham, 5 miles from Ipswich, the 15th-century Duke of Marlborough Inn offers a warm welcome under historic beams, and the Somersham and District Community Shop offers delectable goods from more than 25 local producers, including fresh meats, country pies and cheeses, fruit juices, cakes, and even local chocolate.
Visitors will find three very special community – owned businesses in the peaceful village of Toppesfield, located in the Braintree neighbourhood of Essex, that extend a warm welcome. The Green Man bar, which sells ales from the hamlet's very own Pump House Brewery that was established in 2015, was saved from closing by volunteers ten years ago. The community-run Toppesfield Shop has been making money for village projects for 20 years.
If you have news about your business and would like us to share it with other members, contact us : communications@plunkett.co.uk