A funding partnership between Saga and the Plunkett Foundation will provide new support to help communities desperate to safeguard their much-loved shops, pubs, post-offices and services.
Through generous funding Saga, the specialist insurance and services provider, will join together with the Plunkett Foundation to resource a dedicated helpline and provide free specialist advice, through an in-house adviser, to community groups wishing to safeguard vital services and to help their towns and villages to thrive.
During the pandemic the demand for support from the Plunkett Foundation increased by 54% – representing an additional 150 community projects and bringing the total number of groups currently requiring support up to 400. The new partnership will enable communities to receive the critical support they need, as soon as they need it, in order to save their services and respond to the needs of the most vulnerable within their community.
Community-owned and run businesses vary widely and include: shops; cafes; bakeries; libraries; post offices and pubs – any business that the residents truly value and can help them address issues of isolation, loneliness, work, training, volunteering and general wellbeing.
The funding has been donated through Saga's Covid Support Fund, to meet the sharp increase in demand for support due to the Covid-19 crisis. It will help maintain Plunkett's dedicated helpline to ensure that all new enquiries are met with a friendly voice, and each enquiry is guided through the initial steps and key considerations of setting up a new community business.
Saga's support will also help enhance & extend Plunkett's helpline service by funding the provision of specialist advice to give groups the confidence and expertise to tackle the more complex aspects of establishing a community-owned business; from launching a community share offer, managing membership, setting up a committee or managing staff and volunteers.
James Alcock, Chief Executive of Plunkett Foundation, said: "Saga's support comes just at the time when rural communities up and down the country need it the most. We've seen a dramatic increase in the demand for our support and we want to help all those communities who face the loss of a vital service to rally and help their villages and towns to recover from the pandemic and then to thrive in the future. All too often, and one by one, shops, pubs, libraries, village halls and services disappear leaving the most vulnerable isolated, lonely and struggling to address every-day essential needs."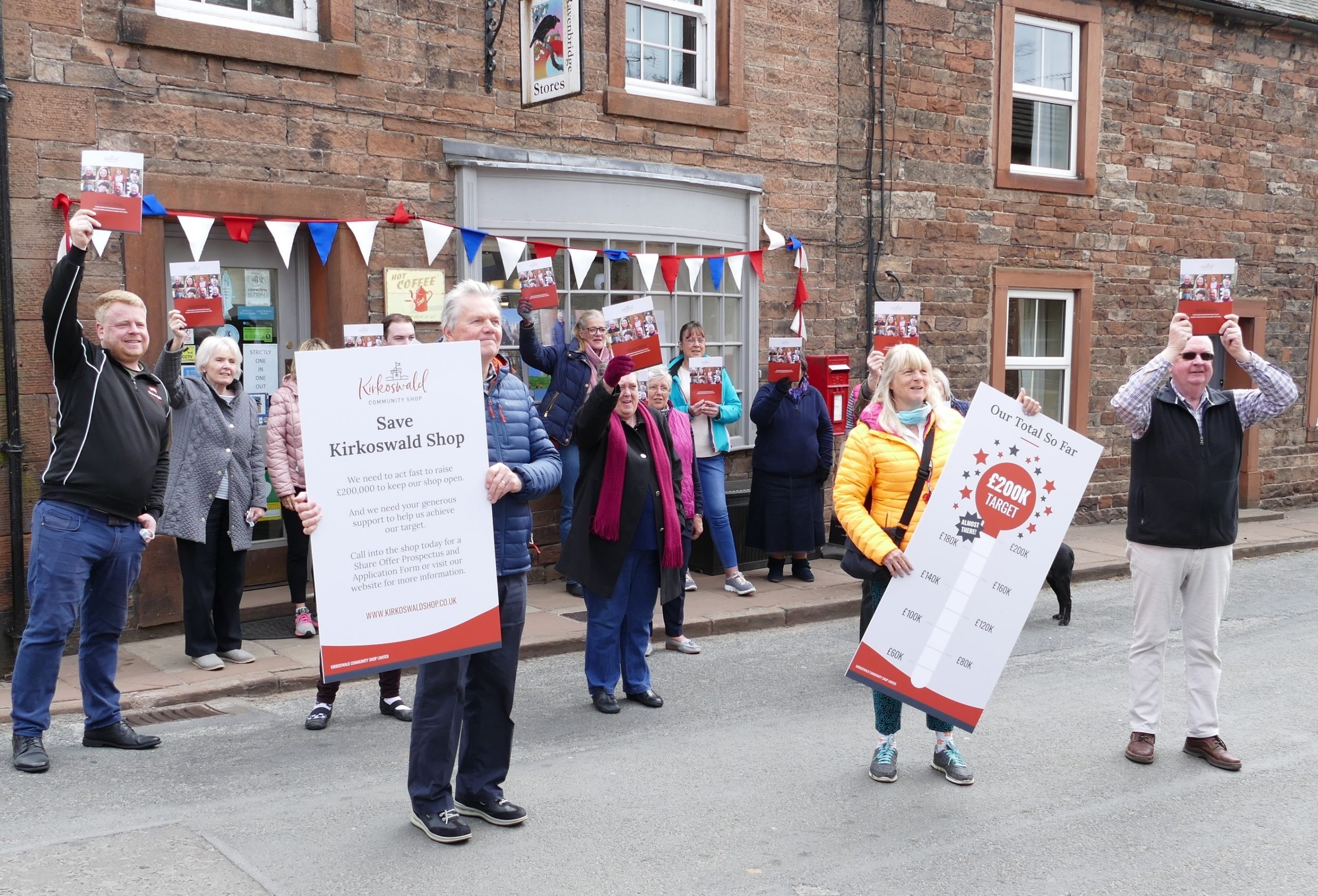 "Supporting the Plunkett Foundation and the communities that depend on them is very close to the hearts of Saga and our customers. We all want to live in communities where people meet and interact, where access to shops and essential goods is possible, where all generations feel they belong and where people of all ages are able to find training and work opportunities. We want to support Plunkett's work helping communities stop the decline of towns and villages through community-ownership."
Saga partnership announcement