James Alcock, Plunkett's Chief Executive shares the Better Business research at the House of Lords.
The Better form of Business reports, providing an annual 'state of the sector' for the UK's community-owned shops and pubs was launched earlier this week at the House of Lords, on Monday afternoon.
In a reception which was hosted by Baroness Natalie Bennett and sponsored by Hastoe Housing, there was an opportunity for Plunkett members, representatives of partner organisations, members of parliament and peers to hear the findings of this year's research.
James Alcock Plunkett's chief executive introduced the research and this blog provides an insight to what he said.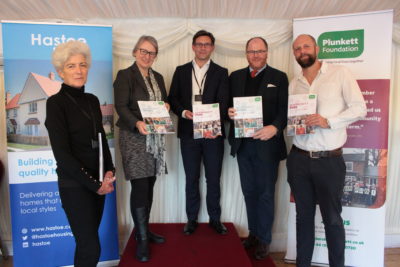 I am really proud to be launching our latest Better form of Business reports for Community Shops and Community Pubs. I am also delighted that so many people could be here at the launch, welcome to the House of Lords.
There are too many findings from these comprehensive reports to present everything to you today, so I will share my own personal observations and highlights from the research.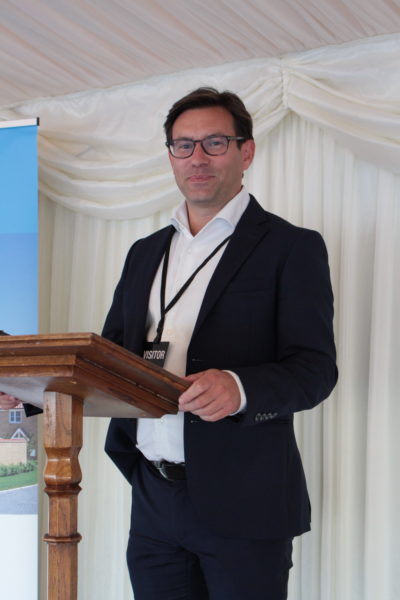 Before I do, may I offer a brief introduction to Plunkett and origins of these reports for those of you who are just getting to know about our organisation and the community-owned business movement we are proud to represent.
Plunkett Foundation
Plunkett is a national charity which supports people, primarily in rural areas to come together to set up and run a wide range of businesses in community ownership.  From shops and pubs, through to woodlands, farms, cafes, bakeries and bookshops. We do this to help communities to safeguard the essential services they need, value and depend on, and also because we know once they exist in community ownership, they go on to address a wider range of problems and benefit those most vulnerable and disadvantaged in society.
Today, Plunkett is the only organisation which is solely dedicated to supporting rural community owned businesses UK wide and we represent the largest membership of businesses which are genuinely owned and controlled by local communities. Having supported over 800 community businesses to open, this represents 10% of the UK co-operative sector.
"The Betters"
The Better form of Business reports contain an annual review of the geographic growth, financial performance, characteristics and impact of these businesses. They are purely focused on community shops and pubs, as the two most dominant models of community ownership in rural areas at present.
The reports were initiated 11 years ago in an attempt to create an internal database of businesses we had supported, and has evolved to become very robust, credible and much valued research. The reports also still maintain a practical purpose as a resource for new community businesses starting out and existing ones looking to benchmark their activities and in support of their annual business planning.
I'm going to sum up this year's reports by considering 4 key messages from the research:
My last observation is that every business in the UK is facing unprecedented trading difficulties – but through sheer determination communities are joining together to safeguard pubs, shops and other businesses to ensure that they continue to serve everyone in their community, especially those most in need. We're incredibly proud to support communities from the initial spark of an idea to trading and then helping them trade in areas others couldn't and support them and their rural communities, to thrive in the long term.
Our new strategy puts in place plans to support a 20% growth in the number of community businesses trading over the next 5 years. Plunkett Foundation will support them to become even more innovative, impactful and inclusive enterprises.
Thanks go to:
Power to Change for funding research
Hastoe Housing for sponsoring the reception at the House of Lords
Baroness Natalie Bennet for sponsoring the occasion, and also for her historic support for Plunkett
Gina Edwards, Research Manager and Joe Hesketh, Data Manager for conducting the research
Plunkett adviser Tim Allen for his data analysis support
The network of community businesses that contributed to the research
Plunkett members Hannah Nadim, from the Fox and Goose at Hebden Bridge and Karen Evans, from Cletwr Community Shop for preparing the forewords to the reports
Our Community Business Panel for their oversight and for inputting into research