Funding will support dedicated training hub for community businesses
Plunkett Foundation, a UK-wide charity dedicated to supporting community-owned businesses, is pleased to announce that the charity has been awarded a Royal Warrant Holders Association (RHWA) Charity Fund, to support the charity's dedicated training hub for community businesses. Following a nomination from McFarlane Telfer Ltd, warrant holders who maintain and service commercial kitchens, the charity received a £3,000 donation which will be used to make its training activity accessible to a wider range of people.
McFarlane Telfer Ltd has been working with the Plunkett Foundation since 2020 and has an on-going relationship with the charity to help support community projects across the country.
The grant will help support the continued running of a training hub that provides a blend of free and subsidised training for community businesses, these include shops; cafes; bakeries; libraries; post offices and pubs – any business that the community truly values and can help it address issues of isolation, loneliness, work, training, volunteering and general wellbeing.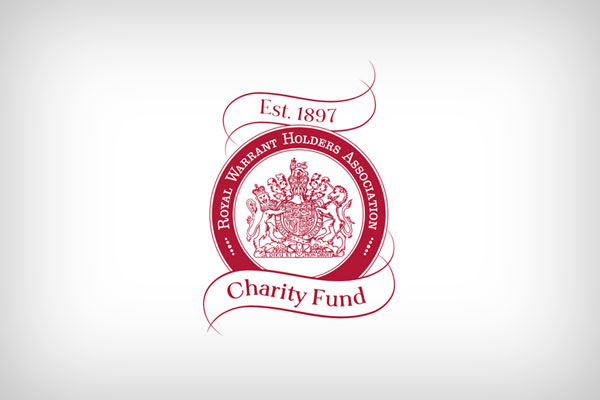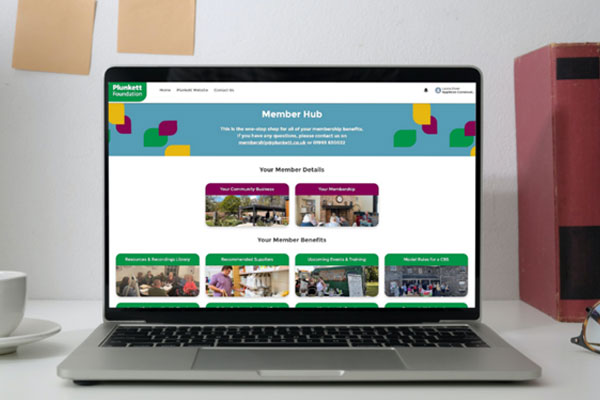 The hub provides a wide range of resources including:
An online library of free video training and webinars for Plunkett members, covering a range of vital issues for community businesses such as: engaging your community, keeping your community business profitable, recruiting, training and retaining volunteers.
Access to bespoke resources, templates and advisory notes as well as in-house training, study visits and networking events.
Dedicated professional assistance and guidance to help community businesses improve their financial viability and support them during the cost-of-living issue.
The grant will also help to enhance the individual community business' social impact in their local communities – from creating more employment and training opportunities, particularly for those who are most disadvantaged and excluded in today's society; working with young people; tackling loneliness and improving the wellbeing of their communities; introducing environmentally-friendly initiatives and investing back into a localised economy.
An estimated 325,000 people benefited from the community businesses that Plunkett supported in 2021; including 18,000 vulnerable people. Collectively, they employ approximately 3,000 FTE staff and 25,000 volunteers.
The Pheasant at Neenton in Shropshire is one of the many businesses that has benefited from Plunkett's expert training and advice. John Pickup, Chair of the Community Benefit Society explains why the pub is a lifeline for the village: "saving the Pheasant wasn't just about saving the last pub in the village – it was the last anything. We had no school, no village hall and no shop. Restoring it gave the village a future". Now, the community-owned pub employs 5 full-time staff and 10 part-time employees. Many start work in their teens, receiving training and hospitality experience from the pub's head chef and managers.
James Alcock, CEO of the Plunkett Foundation, said: "We're delighted to be awarded this grant. Plunkett launched this new training hub in 2019 to provide even more business advice and networking opportunities to the 736 established community businesses in the UK as well as around 500 start-ups. We can see from the numbers how important this resource is to our communities. In 2022, we delivered training to over 1300 individuals through 72 live in-person and online events. We have ambitions to grow our reach even further in 2023. As well as reaching a similar number of people through live events, we are looking to grow our library of training materials, resources and templates to make it easier for communities across the UK to set up and owned and run by the community, for the community. With Plunkett's support, many rural communities have successfully set up a community business and succeeded in bringing the heart back to their village and a lifeline for local people"
Claire Anderson, RWHA Charity Fund Manager said:  We were so pleased to give a grant to the Plunkett Foundation for their training hub, helping to address issues that we fully support; bringing communities together in deprived areas, and through business this is a great way.  We support a variety of charities 'in need' across the UK, nominated by Royal Warrant holders who volunteer for the charity, it can be for something specific, an activity or a project.
Chris Craggs, CEO of McFarlane Telfer, said; "This grant absolutely chimes with our own focus on learning and development – the key to the future of any organisation is investing in talent. And it's been a pleasure working with Plunkett members and being able to re-house and re-purpose equipment which would otherwise be redundant – helping to support projects to maintain and grow life in our communities."
If you are interested in finding out more about community businesses, and the support Plunkett Foundation provides, please get in touch via our helpline on 0845 5571469