Summary of Plunkett's response to the consultation on the English portion of dormant assets funding
Plunkett Foundation has responded to the consultation on the English portion of dormant assets funding, representing the views of rural community-owned businesses. The consultation follows the passing of the Dormant Assets Act, earlier this year and will unlock £738 million of funding to be distributed in England.
Plunkett believes that the funding available from dormant assets presents a potentially transformative opportunity to support significant growth in the number of community-owned businesses, amongst other social and environment causes.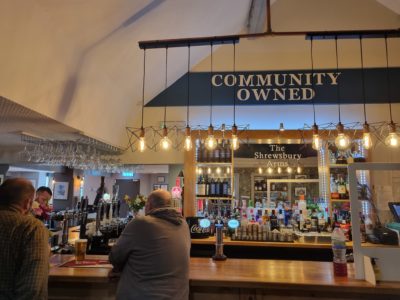 In our response Plunkett focussed on the following priority areas summarised below:
The latest release of Dormant Assets presents an opportunity to provide vital revenue support for the current infrastructure that is supporting community, social and environmental action.
The funding could be used to expand the Community Ownership Fund to bring more assets in to community control.
Plunkett supports the Community Enterprise Growth Plan, which has been proposed by a network of organisations proposing that further funding should be made available to support social investment activity (building on the success of previous Dormant Asset endowments).
Supporting social investment should also include dedicated funding to support community shares and Plunkett endorses the response to the consultation submitted by the Community Shares Unit.
Plunkett are also long-standing supporters of the Community Wealth Fund alliance, which calls for dedicated funding to support community wealth building in previously under represented areas. However Plunkett believes that more needs to be done to rural proof the approach and ensure that the hidden deprivation that exists in rural communities could also be address through community wealth building approaches.
If you want to find out more about our policy, advocacy and external affairs work please visit this page on our website. Or alternatively get in touch with Chris via chris.cowcher@plunkett.co.uk.