Plunkett's Chief Executive, James Alcock, responds to the Labour party's commitment to a 'Community Right to Buy' and levelling up plans.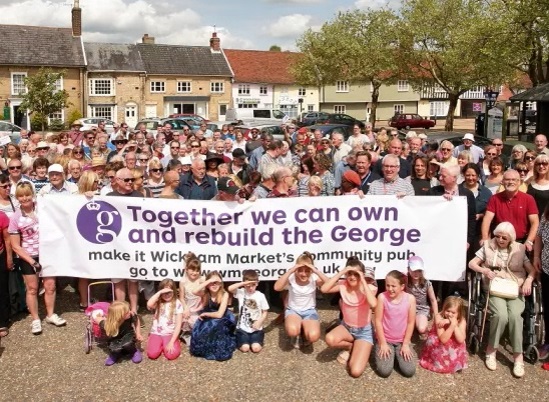 At a risk of preaching to the already converted, community businesses (businesses which are genuinely owned and run democratically by members of their local community) are already playing a significant role in levelling up communities up and down the country. They safeguard essential services where they otherwise wouldn't exist. They create access to jobs, volunteering opportunities and training. They stimulate the local economy through supply chains. They address issues such as isolation and loneliness. They are inclusive places to be involved with and address many of the inequalities that exist in today's society. Quite simply, the more community businesses that exist, and in more parts of the country, the greater chance we have for truly levelling up the country.
This is why we welcome Lisa Nandy's and the Labour party's commitment to strengthening the community rights legislation to include a community right to buy and a continuation of the Community Ownership Fund. There were some omissions from the speech, however, and areas of clarity we at Plunkett Foundation would like to follow up on.
Firstly, there needs to be a recognition of the issues people face living and working in rural communities. Much of the focus yesterday was on a north/south divide and restoring civic pride in our towns and cities. Rural communities need levelling up too! In fact, recent research commissioned by the Rural Services Network suggested if all rural areas were considered a region, it would be the most deprived region of all (relative to population).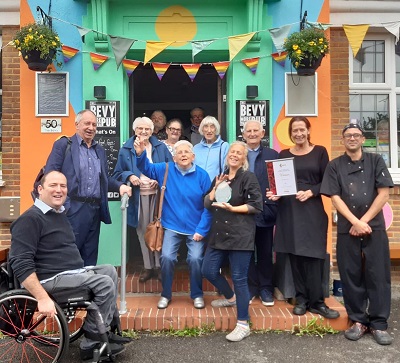 Secondly, whilst we welcome a strengthening of community rights to include a community right to buy, a blanket extension to the community right to bid from six months to 12 months doesn't really address the issues. Plunkett believes that groups should be afforded longer to raise the funds required to facilitate the purchase where there is demonstrable community support and where sufficient progress being made; for example a business case has been developed, and they have raised 75% of the required finance. This additional time should be an exception for those communities who are making genuine progress, but need longer to be ready to take on a viable asset. A community right to buy will also need to be strengthened with powers to force an unwilling seller to sell – in essence – a compulsory purchase order. There are still far too many examples that Plunkett supports, whereby a landowner refuses to sell an asset to a community group at its current market valuation as opposed to its development potential valuation.
Thirdly, whilst we welcome an extension to the Community Ownership Fund, there needs to be a commitment to resourcing capacity building of communities to take on such assets and run them longer term. Lisa talked of supporting a further 100,000 businesses into community ownership. But in order to ensure these are genuinely rooted in community control, meeting local needs, and have the resilience to trade for the long term, these community businesses will require quality advice, training and peer support. Of the 850 community businesses Plunkett has assisted to open in the last 20 years, for example, there has been an incredible 96% survival rate meaning these businesses are not just trading for the short term, but proving local benefits for multiple generations.
However, in summary, the commitment made by Lisa this far is encouraging and demonstrates a willingness to listen and work in partnership with those already working in this sector.