James Alcock, Chief Executive reflects on Plunkett's first major conference since 2019
Last week, we held Plunkett's first national conference since 2019 for the benefit of all forms of rural community business and our key stakeholders. I couldn't have been prouder of our team for pulling off such a fantastic event. We had an incredible venue, line up of speakers, exhibitors and a very engaged audience!
The conference hosted a number of practical workshops on setting up and running community businesses – of which our former events have been commended for – but this year, the conference evolved to include panel sessions with leaders from the philanthropy and social economy sector and experts from related industries exploring the market conditions community businesses are operating within, the trends that we are seeing community businesses adopting to survive and thrive, and the opportunities for community businesses to engage and tackle a much broader range of societal issues such as climate change, diversity and inclusion, and cost of living crisis.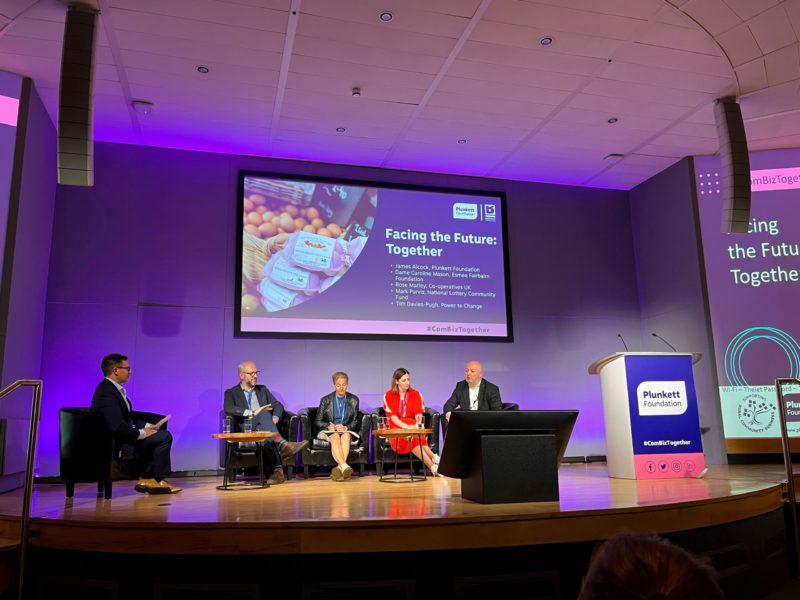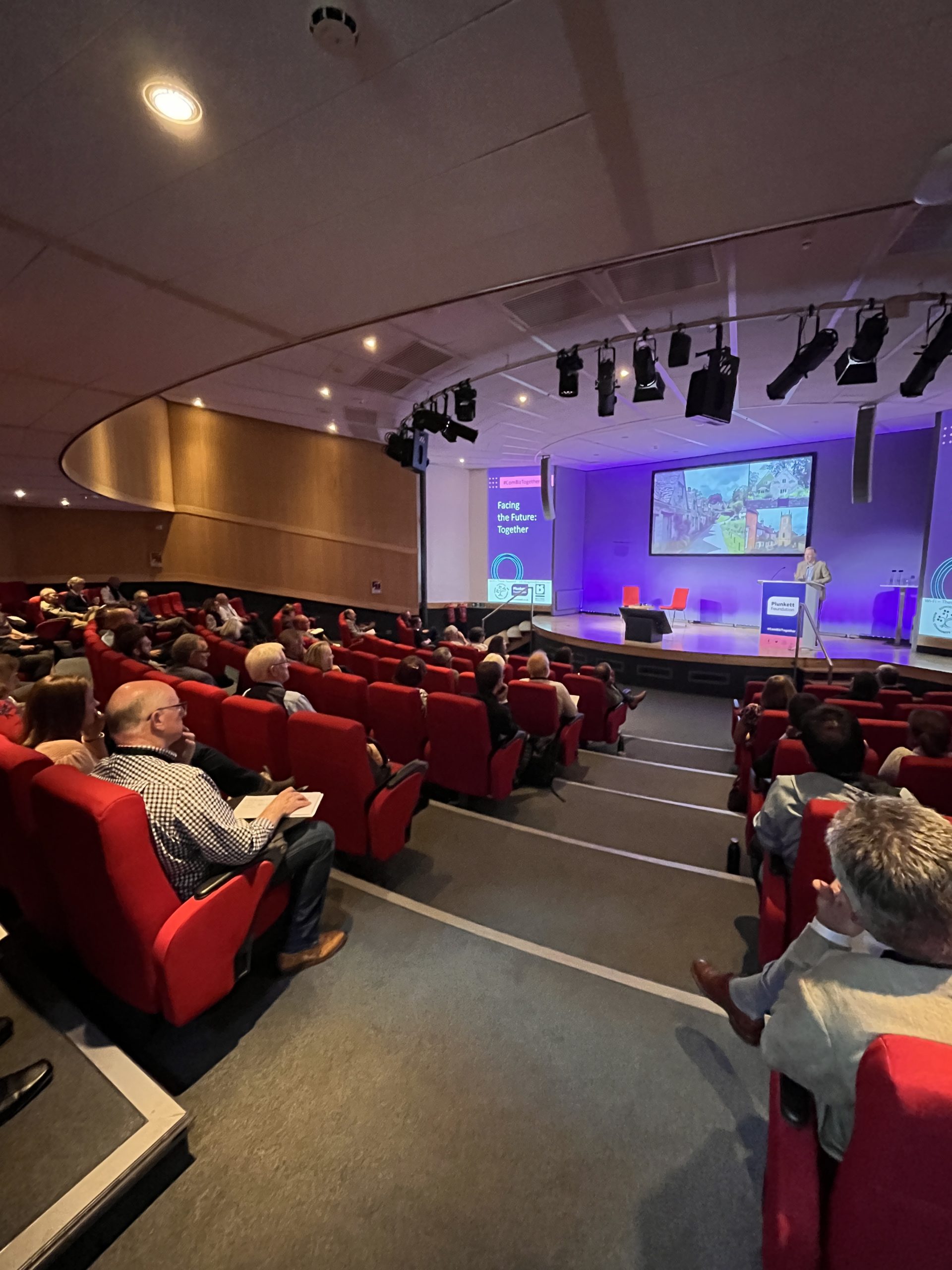 Key takeaways for me were:
There is 'no time for community businesses to stand still' – they need to reach out to their communities, listen to their needs, and evolve accordingly
Grant funding is becoming increasingly competitive – grant funders will have a duty to ensure they support those applications which are aiming to maximise the impact they can make in any given community – so simply saving a business from closure may not be enough to succeed.
Being 'more than' what the business used to be under private ownership and building customer experience was highlighted as critical to ensuring the business is relevant to a wider section of community and therefore become more inclusive and resilient
Community businesses are inherently inclusive, but they should take the time to ask who is not currently involved and why that might be. Reaching out and being more inclusive to people currently underrepresented will lead to greater diversity, and in turn your business will become more impactful, successful and resilient
Funders (including Plunkett) want to see community businesses playing a greater role in the promotion of diversity and inclusion. This means understanding the make-up of your community and ensuring that you are reaching out to include everyone who might live, work and visit there and make them feel welcome.
A final observation of the day for me was the reality of community businesses addressing societal issues every day at a local level, and the sheer scale that they are achieving this when you consider them as a movement of 750+ throughout the UK. They –  or you – are doing what most corporates could only dream of in terms of delivering environmental, social and governance (ESG) objectives and what political parties of all persuasions are striving to achieve. This is why Plunkett are encouraging community businesses to see themselves as a 'movement' and take advantage of being in that movement by talking to each other, learning from each other, and feeding back to Plunkett as to how we can support you – our members to achieve even greater impact.
A huge thank you to everyone who came along to this event, including our speakers, exhibitors, members, and our wonderful key note Adam Henson, who concluded the day with his own story of running a rural business, with resonated so well with many of the themes of the day.
James Alcock
Join the Movement: Become a Plunkett member
Membership is the cornerstone of our work at the Plunkett Foundation. The strength of our network of community business members, partners and supporters cannot be underestimated – without our members, we would not be able to represent the interests of rural communities and champion community ownership across the UK with the media, funders, policy makers, and other stakeholders.
Become a Plunkett Member today and help us to support even more community businesses across the UK. Click here to find out more.