The measures included in the Budget announcement have triggered a renewed interest in community-led action and community-ownership of buildings, spaces, businesses and services. The headline funding programmes the £150m Community Ownership Fund, £220m UK Community Renewal Fund and the £4.8bn Levelling Up Fund all appear to put 'place' and 'communities' front and centre in the next phase of this pandemic and on into the recovery thereafter.
"The Plunkett Foundation's network offers unparalleled support and expertise to new and establishing community businesses."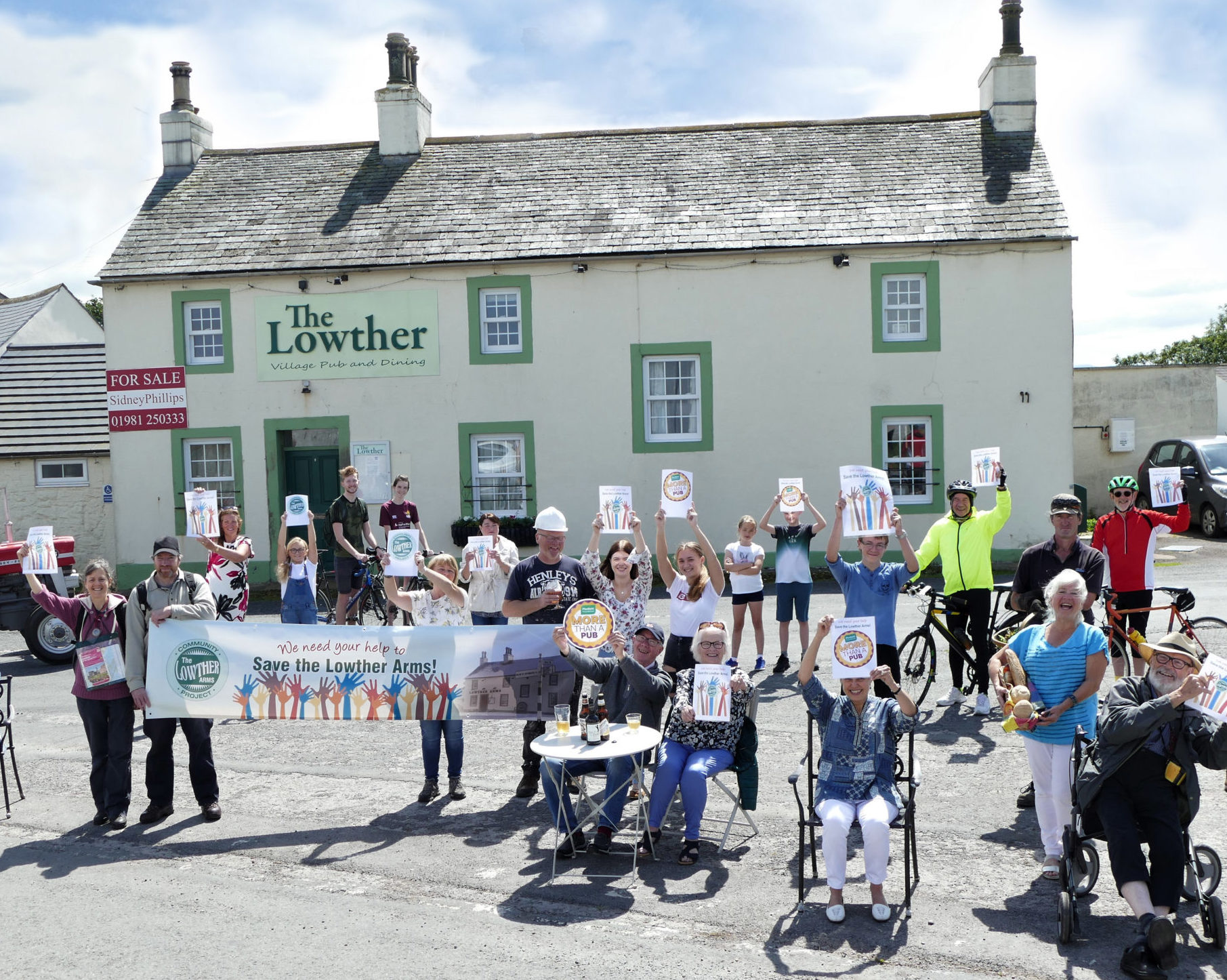 Vital support for new community businesses
As the budget was read out, we shared the excitement of our 700 open and trading community businesses, the media and the wider sector on the headline figure of a £150m Community Ownership Fund. Celebrating that this fund recognised, at last, the strength and value of community ownership and that new funding could help transform communities across the UK. We believe that, if handled carefully, this fund could help establish community owned businesses that not only help towns and villages across the UK to recover from the pandemic but also to thrive in the future.
We want to ensure that this fund lives up to its promise and benefits those communities that need it the most, but also those that can do the most good and continue supporting their communities in the long term.
We are determined to ensure that these new sources of funding build on and make use of our existing expertise and grass roots networks. With over 100 years' experience supporting community businesses, and having helped over 700 community businesses to open in the last 25 years, from shops, pubs through to woodlands, farms and fisheries, the Plunkett Foundation network offers unparalleled support and expertise to new and establishing community businesses.
For the Community Ownership Fund to be successful we believe it must address:
A proactive approach to engaging those communities with fewer resources to ensure they are given an equal chance of accessing funds. Helping to tackle issues of inequality in rural areas, market towns and remote places too.
Provision of practical business support and training is required for all communities prior to their application for funding. This will ensure fairer equity in the application process. Our community pub support has shown that early business advice was considered of equal, if not greater value, than the financial support received in grants and loans.
Support from a family of community businesses. Of the 700 community businesses Plunkett has supported in the last 25 years, 96% are still trading. We believe it is the quality of business support which is responsible for these long term survival rates. Furthermore, there is ongoing membership support providing a safety net for those which need additional help.
An environment for community businesses to thrive, that includes:

A consistent set of Community Rights across the UK that protects local assets and offers communities a genuine "Right to Buy" facility for local benefit.
Local Authorities to be given greater support and insurance cover to bring assets in to community purchase using ompulsory Purchase powers.
Greater understanding of community businesses within the banking industry to ensure fairer access to banking and financial services.
We now have until June 2021, working alongside the Ministry of Housing, Communities and Local Government, to make sure that appropriate support is in place, before the scheme is launched and Plunkett will do all we can to represent our members best interest in this time.
Vital support for existing community businesses 
Clearly the pandemic is not over and the budget also included some vital measures of support for existing community businesses, including:
Extending the Job Retention Scheme until September with increasing contributions from employers in July, August and September.
Restart grants to be made available for eligible retail and hospitality business of up to £18k (based on rateable value of the business).
New Recovery Loan Scheme to replace Bounce Back Loans and CBILs, Government guaranteed at 80% and offering £25k up to £10m loans available.
Business rate relief at 100% extended until end of June 2021, then offering a two thirds discount thereafter.
5% VAT on food and non-alcoholic drink extended until end of September 2021, then running at 12.5% until April 2022
Planned duty increase on sale of alcohol scrapped
The corporation tax increase, due to be implemented in 2023 will apply to surplus profits over £50k, therefore preserving the current 19% rate for the majority of community businesses
These measures will be crucial in the phased reopening for many community businesses and Plunkett remains on hand to provide groups with extra support and advice at this time. The budget included an extension to the Social Investment Tax Relief, until 2023 an important step as it will continue to incentivise share investment at this time of increased interest community business projects.
We look forward to working with the government to ensure grass root community groups benefit from these budget measures and will provide further updates as soon as the details of delivery become available.
We are eager to represent the interests of our members please contact us if you would like us to discuss your views info@plunkett.co.uk