Some welcome news in Jeremy Hunt's spring budget 2023 but the crisis has not gone away, there are still many in need.
The headlines of getting people "back to work" may well be the focus in today's papers, but for many community-owned businesses that Plunkett represents there were still questions unanswered in yesterday's budget announcements. The biggest being where's the ongoing support for energy bills? It was fantastic to hear that households will see an extension to the relief (for a further 3 months) but what about small businesses that are hurtling towards a cliff edge and exposed to continuing volatile prices? This uncertainty continues to be the biggest challenge facing our sector.
Overall the budget takeaways appear to be positive for many people with the freeze in fuel duty, the increased access to free childcare, removal of caps on pension allowances attempting to put money back in to individual household budgets and get people back in to employment. However, the stark forecast by the Resolution Foundation, that real disposable incomes are on track to remain lower by 2027/28 than before the pandemic show that there is no respite just yet in respect of the cost of living crisis.
Responding to this, the announcement of a £100m to help organisations (in England only) to back "people struggling in tough" times provided a big win for the charity sector, amongst the other giveaways targeted at getting individuals back to work. The inclusion of this funding in yesterday's budget must be credited to organisations like NCVO and one of Plunkett's closest partners, Locality for their continued campaigning to make sure that the most vulnerable in society are supported in the face of such obvious challenge.
As reported in Third Sector magazine, the £100m – which will be distributed via DCMS – will be split, with roughly three quarters provided in grants to frontline charities and community organisations most impacted by increased demand for their services. The remaining monies, and of perhaps greatest interest to community-owned businesses, will be used to fund "the energy efficiency and sustainability of voluntary, community and social enterprise organisations." Plunkett will seek clarity on how this funding will be made available and promote this to the network at the earliest opportunity.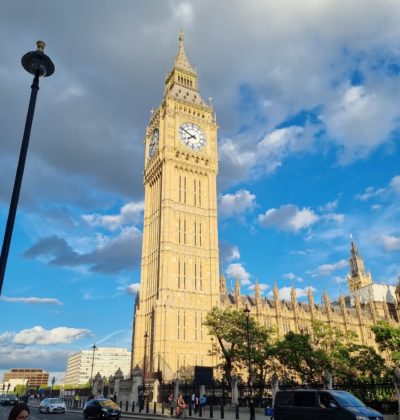 Main points of interest for community businesses:
£100m made available to support charities will include energy efficiency support for social enterprises
Fuel duty will remain frozen at 5p per litre
No change in corporation tax for businesses posting less than £50k profit
Cut in draught duty aims to boost summer trade for pubs
What was missing:
No apparent ongoing energy bill relief scheme for businesses
Jeremy Hunt did target some of his measures yesterday directly at the hospitality sector, which of course includes the 160+ community-owned pubs. The biggest headline was the cut to draught duty, implemented in August, in an attempt to boost summer trade. This cut was referenced as part of a so-called "Brexit Pubs Guarantee" coming in to effect from 1 April, aiming to make the prices charged in pubs more competitive with those in supermarkets. We'll be interested to see how this impacts trade in the long run.
The corporation tax increase from 19% to 25% is the final point of reference that some in our network will be interested in. The full increase will be for those businesses with a taxable profits of £250k. Of more relevance to our network, is for those business with profits of between £50k and £250k, the charges will scale between 19% and 25%. For those making profits of less than £50k, there will be no change at all.
Community Ownership Fund update
Whilst it was only mentioned in passing by the Chancellor, when he was standing at the dispatch box, the latest round of Community Ownership Fund grants announced demonstrates an ongoing commitment to bring assets in community control. A further 30 projects were announced yesterday, and we are pleased to report that 6 of the successful projects were ones that Plunkett has been working with. These groups included 5 community pubs and 1 shop:
The Old Horn, Leyburn North Yorkshire
The George, Wickham Market, Suffolk
The Fishers Arms, Northumberland
The Black Horse, Cranham, Gloucestershire
Salisbury Arms, Tremeirchion, Denbighshire
East Boldre Stores, Hampshire
If your group is looking for support to make an application to future rounds of the Community Ownership Fund please visit the My Community website for more details. Plunkett is one of the official support partners, working with DLUHC as part of the delivery of the fund.
If you want to find out more about our policy, advocacy and external affairs work please visit this page on our website. Or alternatively get in touch with Chris Cowcher, Head of Policy via chris.cowcher@plunkett.co.uk.