Plunkett's response to the government's Right to Regenerate proposals
The Ministry for Housing, Communities and Local Government has published proposals for a new "Right to Regenerate", that reforms the existing Right to Contest, with the aim of making it easier to challenge councils and other public organisations to release land for redevelopment, helping communities make better use of public land and to give a new lease of life to unloved buildings. Plunkett submitted a response to this consultation on Friday 12th March.
It's key proposals are:
To enable the public to require councils and public sector to sell unused land and assets
Land to be sold by default, unless compelling reason not to
The aim of these changes is to make it "simpler, quicker and easier" for the public "to transform vacant land and derelict buildings into homes, businesses or community spaces". You can find further details of the proposal here.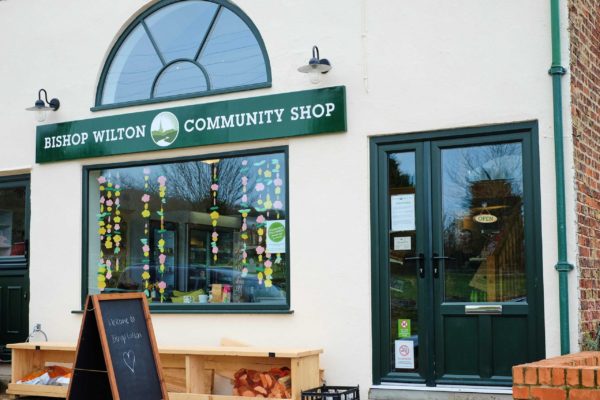 Our main concerns are:
On the surface, these proposals appear to offer communities to purchase underused assets for wider social benefit. Lack of available premises or land is a critical barrier preventing rural community businesses getting to opening and trading stage. Only 1 in 5 community shops and 1 in 9 community pubs reach trading status for this reason. This number could be improved with reforms to Community Rights.
However, there are a number of flaws with the proposal which prevent it from effectively benefitting communities:
A right to first refusal on the asset is not offered to the community.
The asset would be disposed of at market value – which is determined by the most profitable use of the land, and does not take into account the social benefits community ownership would bring. Community groups might be outbid, or deterred from bidding at all.
The Right to Regenerate would only apply to land owned by public authorities – not privately owned land, where community groups encounter the greatest resistance.
Our key points of response are:
For The Right to Regenerate to be effective in its aim to "empower people to challenge the inefficient use" of land/assets, we argue it should include the following:
There must be a Community Right to First Refusal on land/assets requested for disposal.
Social value and community benefit must be central to any proposal for acquiring an underused asset, and be a condition of its disposal (secured in a covenant on the deed of sale).
The process associated with the Right to Regenerate must be transparent and democratic.
The process should include a clear moratorium period for "first refusal", enabling community consultation on the intended use of asset or land.
No unused or underused asset or land should be exempt (local authority, parish/town council, privately owned) from the Right to Regenerate, if it is unused or underused.
There must be a clear definition of "unused and underused land", which takes into account not only economic but also social and environmental benefits.
Land or assets sold via the Right to Regenerate must be set at an equitable price, that makes it viable for community groups to deliver social value and community benefit.
This consultation is an opportunity for the Government to consider the wider Community Rights agenda and ultimately provide a genuine Community Right to Buy, modelled on existing legislation in Scotland. While the recent announcement of the Community Ownership Fund is welcome and shows a willingness on the part of the Government to support community businesses, it provides no protection on community assets coming onto the market. Without a right of first refusal, community groups can be outbid, and the opportunity to protect local interests for community benefit is lost. The Right to Regenerate presents an opportunity to introduce such protection but current proposals fall far short of offering genuine benefits to communities.