Plunkett Foundation is a member of the Post Office Advisory Group, the consumer watchdog for postal services which is convened by Citizens Advice. Last week, Plunkett responded to a draft consumer workplan published by Citizens Advice, which outlines their advocacy priorities related to post office policy for the coming year.
In a rapidly changing world, we welcome the fact that Citizens Advice will be focussing on a fair deal for consumers in vulnerable circumstances, who will be most likely to suffer if they cannot access essential services. In particular, we were pleased to see that Citizens Advice intend to continue to investigate gaps in service provision by the post office network, in order to try to find a resolution with Post Office Limited and the UK Government Department for Business and Strategy.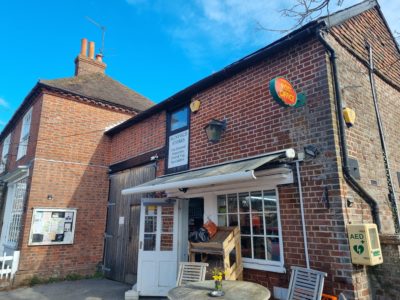 According to research by Citizens Advice:
Nearly 1 in 5 (18%) people visit a post office every week, while nearly half (45%) visit at least once a month
But across Britain almost 1,300 post offices are temporarily closed
1 in 3 rural post offices are now part-time outreach services, open for an average of only 5.5 hours a week
Community businesses play an important role in maintaining access to post offices in rural locations. Plunkett's research has found that over 50% of community shops ran or hosted a post office in 2022. A small but growing number of community pubs and other types of business also operate post offices – bringing the total number of community businesses running/hosting a post office to 226.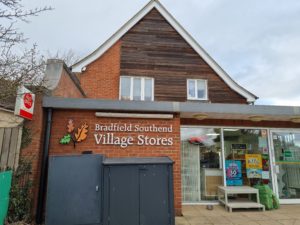 Post offices are a valued service to their rural communities – they are a place to send parcels, access cash and banking, pay bills, and meet neighbours for a friendly chat. Follow the closure of hundreds of bank branches in the last 3 years, Citizens Advice estimate that the number of people using post offices for banking services has doubled, including 1 in 5 local businesses. In 2022, Post Office Limited found that rural areas are twice as likely to depend on their local Post Office. Research by Citizens Advice has also shown that people who have a disability or no internet access are more likely to depend on Post Office services. Without somewhere local to do this, people with disabilities and rural residents would see the costs of doing banking rise due to the need to travel further – which is why the 226 community businesses offering this service are having a significant positive impact.
In our response to Citizens Advice, we shared evidence from our research on community businesses hosting or running post offices. Despite the undisputed value of running permanent post offices in situ, many businesses find it difficult to set them up and keep them running in the long term. As most community businesses rely on large teams of part-time volunteers, training can present a challenge. Additionally, more than half of community shops find that the post office contributes very little to their profitability. In fact, in some cases, revenue from the shop is used to sustain the post office.
For many communities, however, the difficulty of running a post office within a business is the lesser of two evils. For the community businesses that host an outreach service, we have received reports of issues with last-minute cancellations. Outreach services can be vulnerable to disruption because they are often reliant on a single postmaster or postmistress being able to visit multiple locations in a week. If there is a problem with a vehicle, the individual becomes ill, or there are delays in reaching some sites, it can leave rural residents unable to access cash or pay their bills.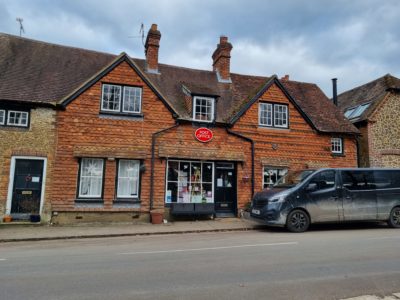 Like the rest of the country, the proportion of post offices operating as an outreach service within the community business network has increased. In 2020, only 1 in 6 post offices operated by community businesses were a visiting outreach service – now, that's 1 in 3. This indicates that post offices run by communities are not immune to the financial challenges of running a post office, with many feeling that the outreach option is the only solution – albeit an imperfect one, with reduced hours and potentially unreliable services.
There is no obvious solution, but one suggestion currently under consideration is a streamlined version of the Post Office Local model, which is easier for businesses to run. Going forward, Plunkett will continue to support the work of Citizens Advice along with Post Office Limited to try to find a resolution to the gaps in service provision, for the businesses we work with and the communities they serve.