Plunkett Foundation has appointed Leamington Spa based design agency, PANDA to refresh the charity's brand
In 2022 Plunkett Foundation launched a new and ambitious strategy, with a central ambition to grow the rural community-owned business network by 20% by 2026. The strategy also aims to extend Plunkett's reach and to offer support in more places where the community-ownership model is currently under-utilised, or where there is less awareness of its potential benefit.
To achieve their strategic ambition, the charity has sought to undertake a refresh of its brand and is now working with PANDA, which stands for 'Purpose and Action,' to review what needs to change to help the organisation's brand be more accessible. The refresh also intends to consider how Plunkett can more effectively promote the impact and raise awareness of the community business movement across the UK.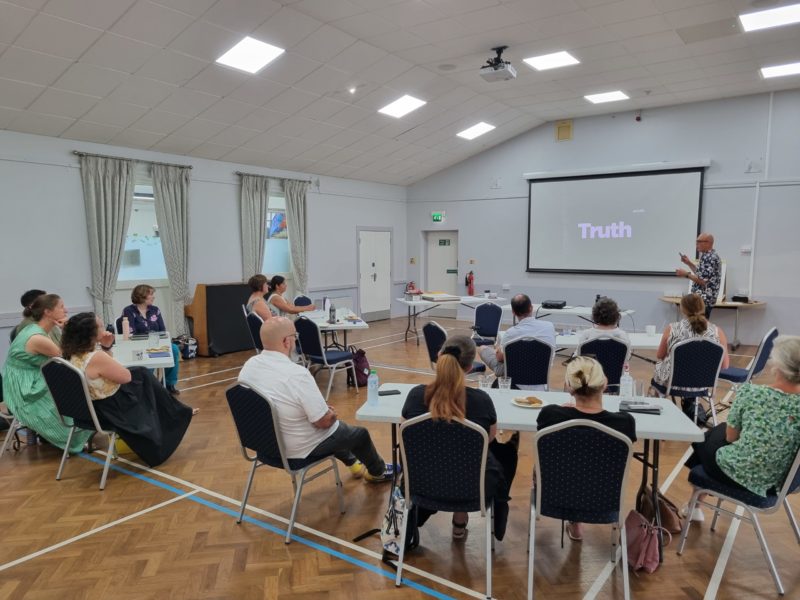 During the summer PANDA have been carrying out consultation activities with Plunkett members, partners, associates, staff, and trustees to better understand the current brand position and public perceptions of the Plunkett Foundation and its work. This insight will help them to develop new concepts and guidance materials to support Plunkett's ambition to mobilise the community business movement to promote equity, diversity, and inclusion in rural communities.
It is expected that the refresh exercise will be completed later this year, with the new brand rolled out in the New Year.
Should you wish to find out more about this project please contact communications@plunkett.co.uk or please sign up to our newsletter to be kept up to date with future updates and project progress.